Chinese restaurants broaden their horizons
Share - WeChat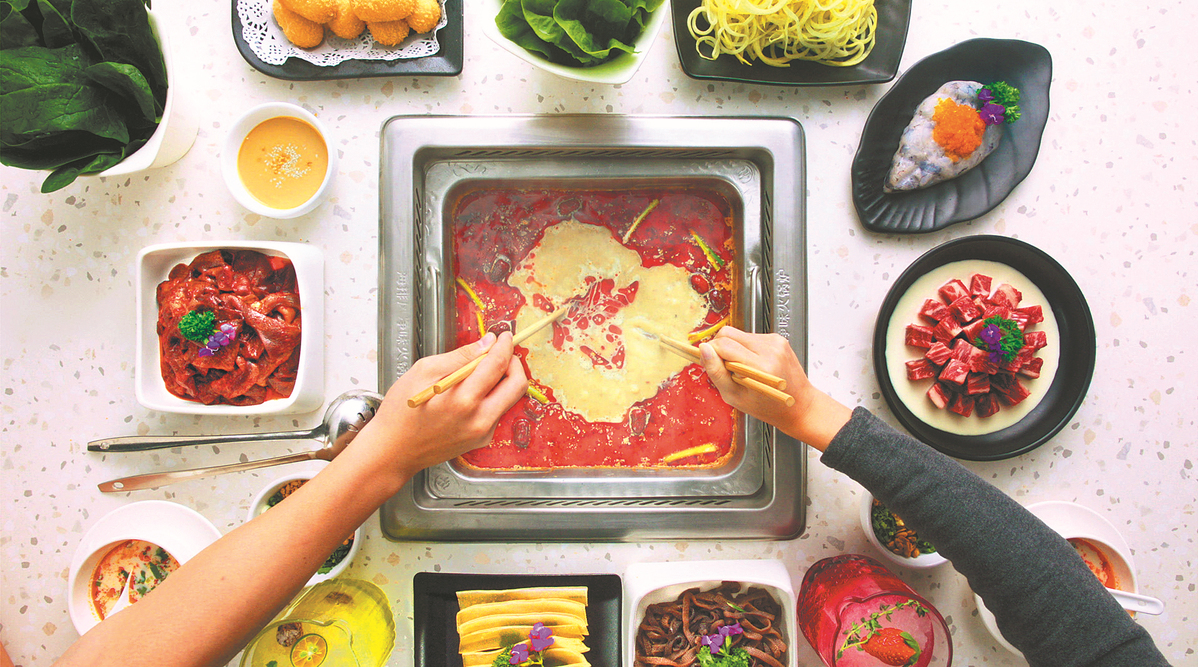 Overseas expansion plans target new customers, additional income
Hotpot chain Xiabuxiabu recently opened its first overseas store in Singapore, introducing its renowned small-pot individual servings, along with a special sesame sauce.
To cater to local customers' preferences, these meals are selected from five options created specifically for the overseas market, including pickled cabbage golden soup and pepper pork stomach and chicken soup. All options are served with a mushroom soup base.
The chain plans to expand further by opening a total of six overseas stores this year in Singapore and Malaysia.
Chinese restaurant businesses are accelerating their expansion plans in foreign markets. Large chains and smaller-sized brands are targeting Southeast Asia — particularly Singapore — as well as North America.
Such expansion has shifted from targeting overseas Chinese to attracting local customers. It has also transitioned from small-scale fragmented operations to specialized and network-based businesses with local supply chains, reflecting the growing popularity of Chinese cuisine and the global appeal of the nation's culture.
Coucou, another Xiabuxiabu hotpot brand, launched in Singapore a year ago. For many Chinese restaurant businesses, Singapore is their first choice for overseas expansion, as the city state has a sizable Chinese population and a multicultural society that enjoys different types of cuisine.
Taier Chinese Sauerkraut Fish opened its first overseas store at Changi Airport in Singapore in August 2021, while Meow Barbecue launched its first store on foreign soil in Singapore in September.
Tanyu, a restaurant chain focusing on roasted fish, has opened five stores in Singapore. Li Xiaoshuai, a spokesman for Tanyu's franchise expansion, told Chuhaitimes, a news website covering Chinese companies exploring foreign markets, that when choosing a location. The main consideration is whether it fits the company's customer base of overseas Chinese, including students.
Dishes offered by Tanyu feature flavors popular in China, giving overseas Chinese a taste of home.
Li said that for financial reasons, more than half the materials used by Tanyu's Singaporean outlets are imported from China through third-party channels, including kitchen utensils. Fish, the core ingredient, is sourced from Vietnam.
Tanyu's stores in Singapore operate in a franchise system and are managed by local teams. Li said the company's headquarters in Shenzhen, Guangdong province, arranges online training to maintain consistency with its food produced in China.
Annual revenue from a single Tanyu outlet is about 19 million yuan ($2.74 million), and Li said the business plans to expand to 10 to 20 overseas destinations in the next two to three years.