China's stable recovery to boost Thai economic growth, says Thai economist
Xinhua | Updated: 2023-03-19 13:34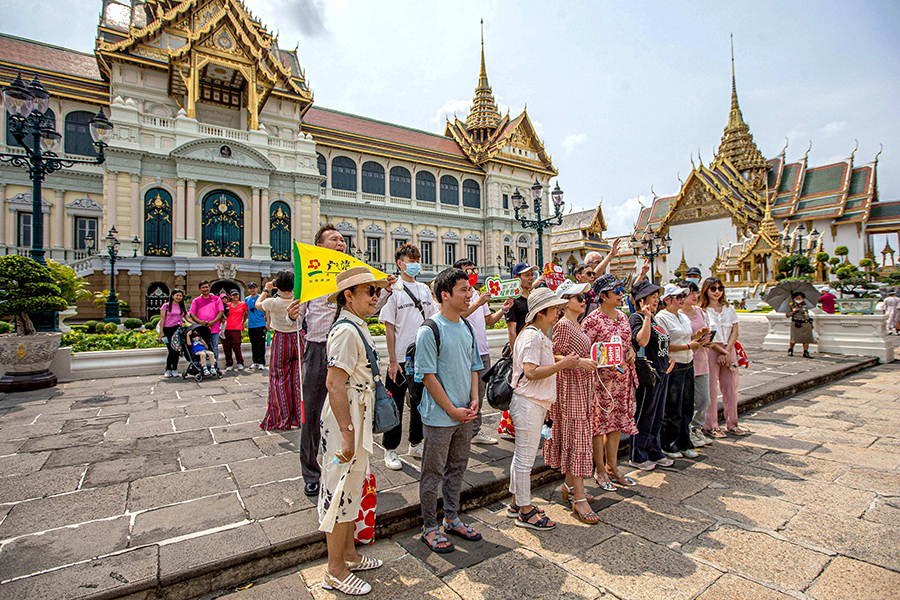 BANGKOK -- The stable recovery of the Chinese economy is set to give a strong boost to Thailand's economic recovery, a Thai economist has said.
China's economic activity is recovering and helps support Thailand's economy, especially in sectors of export and tourism, Nattaporn Triratanasirikul, deputy managing director of Thailand's Kasikorn Research Center, said in an interview with Xinhua.
After China optimized its COVID-19 response, the research center revised Thailand's 2023 growth forecast from 3.2 percent to 3.7 percent, and expected recovering demand from China to shore up Thailand's exports, which would be affected by a global slowdown this year, said Nattaporn.
"China would be the only major market that we forecast a positive export growth for Thailand this year," while the overall export growth is likely to remain negative, she said.
In its latest forecast, the research center expected Thailand's overall exports to shrink 0.5 percent year-on-year in 2023, but exports to China are likely to expand 3 percent or more from one year earlier, she said.
In US dollar-denominated terms, Thailand's exports, a main driver of the country's growth, contracted for the fourth consecutive month in January. The country's export volume rose 5.5 percent in 2022, according to the country's official data.
Nattaporn said an influx of Chinese tourists would also help lift Thailand's tourism sector, another growth engine of the Thai economy, which used to contribute about one-fifth of the country's GDP.
Nattaporn is upbeat about China's growth outlook this year, saying that China's growth target of around 5 percent set for 2023 is achievable and China has sufficient policy tools to address downward economic pressures.
Compared with other countries, China has plenty of fiscal resources as its public debt to GDP ratio is not high. On the monetary front, China's inflation rate remains low, and its central bank still has ample policy space to maneuver to support its economic growth, she said.
China's inflation remained tame, with the consumer price index, a main gauge of inflation, rising 1 percent year-on-year in February. The country announced the target of keeping the CPI increase at around 3 percent in this year's government work report.
To brave economic challenges, China has announced a spate of pro-growth policies in the government work report, including a 3-percent deficit-to-GDP ratio, a priority given to the recovery and expansion of consumption, 3.8 trillion yuan ($552 billion) of special-purpose local government bonds, and continued tax and fee cuts to relieve the burdens for businesses.