Flowers provide a burst of wonder in Guizhou
Share - WeChat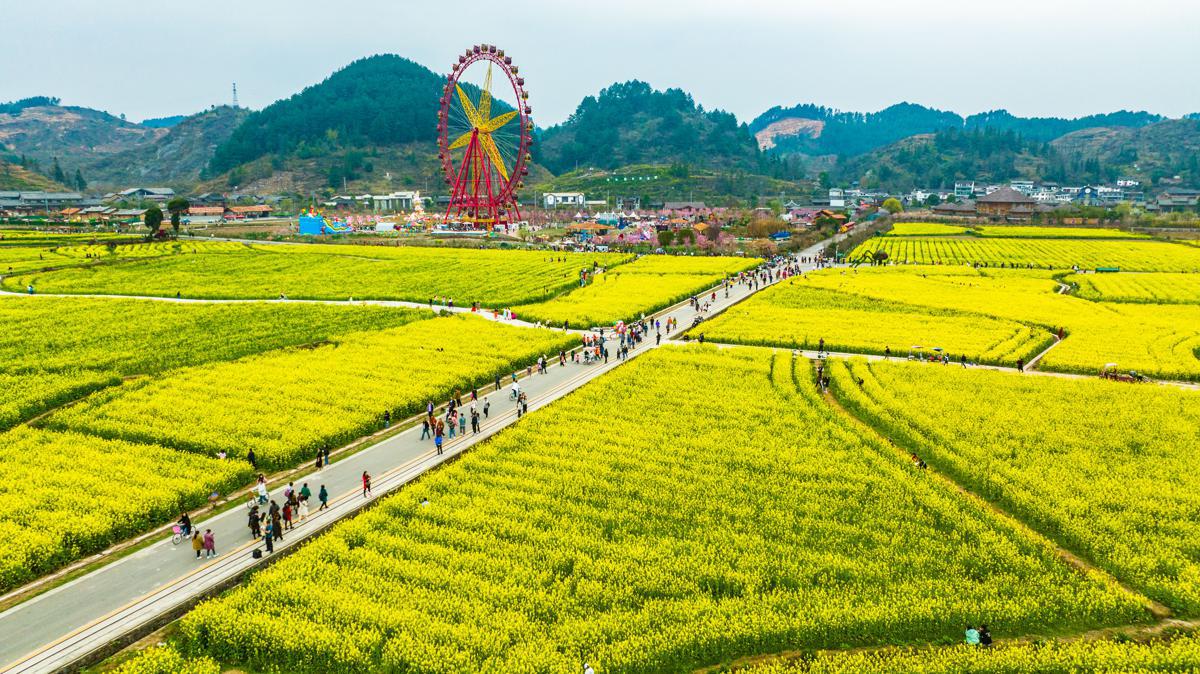 With the weather warming, it's a good time to wander in a sea of rape flowers at the Jinhai Xueshan Scenic Area in Guizhou province's Guiding county.
The scenic area, a 4A tourist attraction, covers an area of about 1.94 million hectares and boasts many charming golden flower fields, a grand folk cultural garden and a picturesque mountain ridge with countless plum flowers.
In March, the white plum blossoms on the hillside contrast sharply with thousands of acres of cole flowers.
To promote the integrated development of agriculture, tourism and sports, Guiding county has developed sightseeing tours for flowers, along with spring camping, to drive the local economy.