Authorities should take stricter steps to protect consumers' rights
Share - WeChat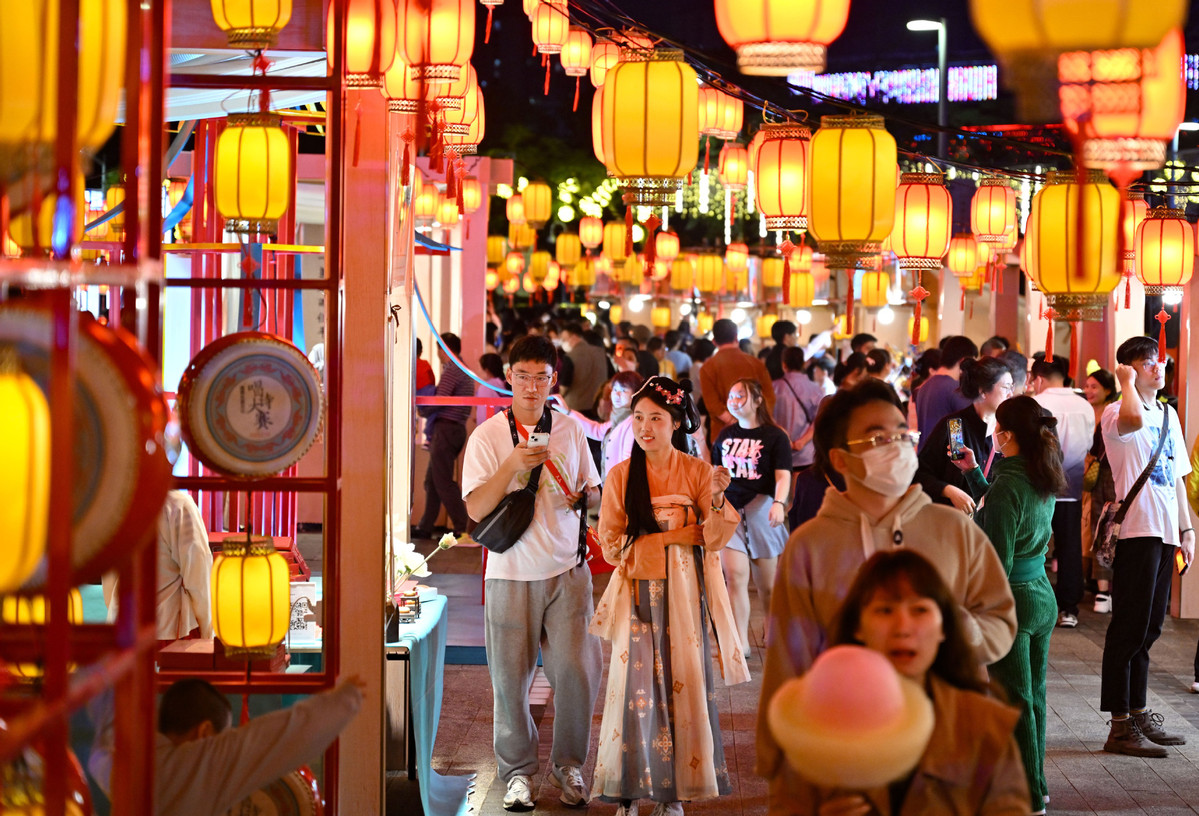 Editor's note: March 15th has become an important day in China for protecting consumer rights. The day also serves as an opportunity for the government to announce policies or measures related to consumer rights protection to further strengthen their protection, writes a veteran journalist with China Daily.
That China Central Television telecast its 33rd special program to mark World Consumer Rights Day on March 15 not only showed the authorities are determined to prevent consumer rights violations but also indicated that such violations continue to affect consumers.
This year's two-hour special program highlighted a dozen or so advertisements that either made false claims or exaggerated the worth of the products, ranging from cosmetology injections and food safety to telecom frauds and sub-standard cement irrigation pipes. We salute the journalists who hid their identity and took the greatest of risks to expose the violations by collecting precious evidence against the producers.
Even before the end of the program, there were online reports that market supervisors and police from some areas were on their way to investigate the suspected companies. We hope the violators get the punishment they deserve according to law.
The term consumers' rights was rarely heard of about four decades ago when I was young. At the time, most of the daily necessities were rationed, and all the rights we could think of were getting enough food to eat.
The early stage of reform and opening-up in the 1980s saw not only improvements in the supply of products but also increasing cheating cases. It was against this background that regional and national consumers' associations were set up with government support to protect the rights of consumers. The efforts got a big boost in 1993 when a law was passed to protect consumers' rights. And mass publicity by the media resulted in wider awareness of consumers' rights and prompted related government organs to perform their due duties.
When CCTV launched its special program in 1991, it was supported by only a couple of civil society organizations and the media. This year, however, it was co-sponsored by about a dozen central departments, including market supervision, goods production and law enforcement departments.
After decades of efforts, China has established a comprehensive mechanism for protecting consumers' rights. The market supervisors especially focus on after-sales service, and most companies have departments or divisions to ensure such services are provided and disputes with consumers duly settled.
The online sales platforms, on which millions of deals are struck each day, usually have to hire hundreds of specialists to solve thousands of disputes between buyers and sellers.
While the China Consumers Association alone received nearly 1 million complaints last year, it is believed the number of disputes resolved by the platforms and enterprises themselves could be many times more. To assuage the consumers, some platforms even offer advance payment.
Apart from the complaint channels provided by social organizations and the enterprises, consumers who feel cheated by products' ads can also lodge complaints via government hotlines, including those opened by market supervision organs and even city mayors.
Despite all the efforts, the hide-and-seek between manufacturers and sellers on the one hand and consumers on the other shows no sign of abating. With more than 170 million businesses providing products and services, it is likely that some black sheep will find their way into the market.
Statistics show the number of telecom frauds and online sales disputes have been on the rise in recent years. Government crackdown on frauds has forced some suspected telecom fraudsters to flee to other countries. As such, closer global cooperation is needed to bring them to justice.
The fast-increasing online sales disputes, however, can be controlled only when the internet companies that operate sales platforms use a stricter sellers' entrance policy to keep out the fraudsters. But it would be naïve to expect the platforms to initiate such policies since they themselves are also the sellers. To them, those who use their platform to sell products or services may be more important than the consumers, and since the sellers are their clients, they can't afford to offend them, and instead tend to be lenient with the offenders, thus leaving loopholes in their management.
So it is important that the government market supervisors keep a close eye on these platforms to prevent the sellers from cheating consumers and ensure violators are punished according to law.
kangbing@chinadaily.com.cn
The author is former deputy editor-in-chief of China Daily.
Most Viewed in 24 Hours
China Views