Legislator proposes revision of vague 'picking quarrels' law
Share - WeChat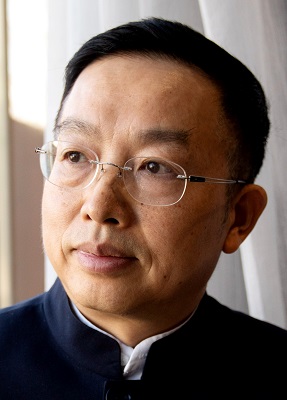 The general criminal charge of "picking quarrels and provoking trouble" should be further specified in order to better protect people's legitimate rights and promote the rule of law, experts said.
The Criminal Law states that whoever disrupts public order by provocative acts will face a sentence of up to five years in prison, detention or surveillance, "but the definition of the offense is too vague, making it frequently confused and easily abused in legal practice", said Zhu Zhengfu, a deputy to the 14th National People's Congress, China's top legislature, during this year's first session of the 14th NPC, which concluded on March 13.
Although the law has specified some behaviors that can be identified as provocative acts, including assaulting, harassing or intimidating others with serious consequences, as well as willfully destroying or occupying public or private property, "it's still too difficult to figure out what situations are 'willful' and what results are 'serious' in the application of the law", he said.
Several others have taken similar stances during their terms as national lawmakers or political advisers, and the issue has been discussed heatedly among legal professionals.
In response, the top legislature and judicial authorities amended the interpretation of the law to require enforcement departments to be more prudent in applying the charge.
Under a judicial interpretation issued by the Supreme People's Court and the Supreme People's Procuratorate in 2013, it stipulated that those provoking trouble for thrill-seeking or venting emotion could be identified as "making trouble at will".
It also lists some specific situations that can be deemed as causing "serious consequences", such as causing minor injuries, or mentally traumatizing a person or causing them to harm themselves or take their own life.
In 2021, when the law was amended, legislators clarified that loan sharks will be convicted of illegally collecting debts, not provoking trouble, if they use violent means, or threaten, follow or harass others in their collections.
However, the changes in Zhu's view are still not sufficient. "'Thrill-seeking' or 'venting emotions' are also subjective, which will lead to inconsistent law enforcement," he said.
The interpretations of the crime are similar to definitions of other offenses in the law, including intentional injury, robbery, deliberate property destruction and gathering a crowd to disrupt social order, he said, adding "the similarity means that criminal provisions overlap".
Luo Xiang, a criminal law professor at China University of Political Science and Law, noted in an article he published on his WeChat account early this month that the concept of provoking trouble needs to be fixed.
He said that inconsistent enforcement due to the vague definition cannot meet the fundamental principle that everyone is equal before the law, "and it also gives enforcement officials the right to interpret the crime".
Taking cyberbullying as an example, he said that law enforcement officials have different answers on whether those who harm other netizens with insults and slurs can be convicted of picking quarrels, resulting in internet trolls in some areas being punished for the crime, while others may just be given a warning or even ignored if local law enforcement is not strict enough.
"It's also like a pocket that all things can be put in", he said. "It's useful to have loopholes in punishing offenders. But punishment is to prevent wrongdoing."
Comparing the criminal charge to a drug for curing diseases, he said, "if a drug has many side effects, it should be used sparingly or even banned. Similarly, for a crime with too many side effects, it also needs to be fixed to meet the public expectations for justice and fairness."