Shanghai job fair draws crowds
Share - WeChat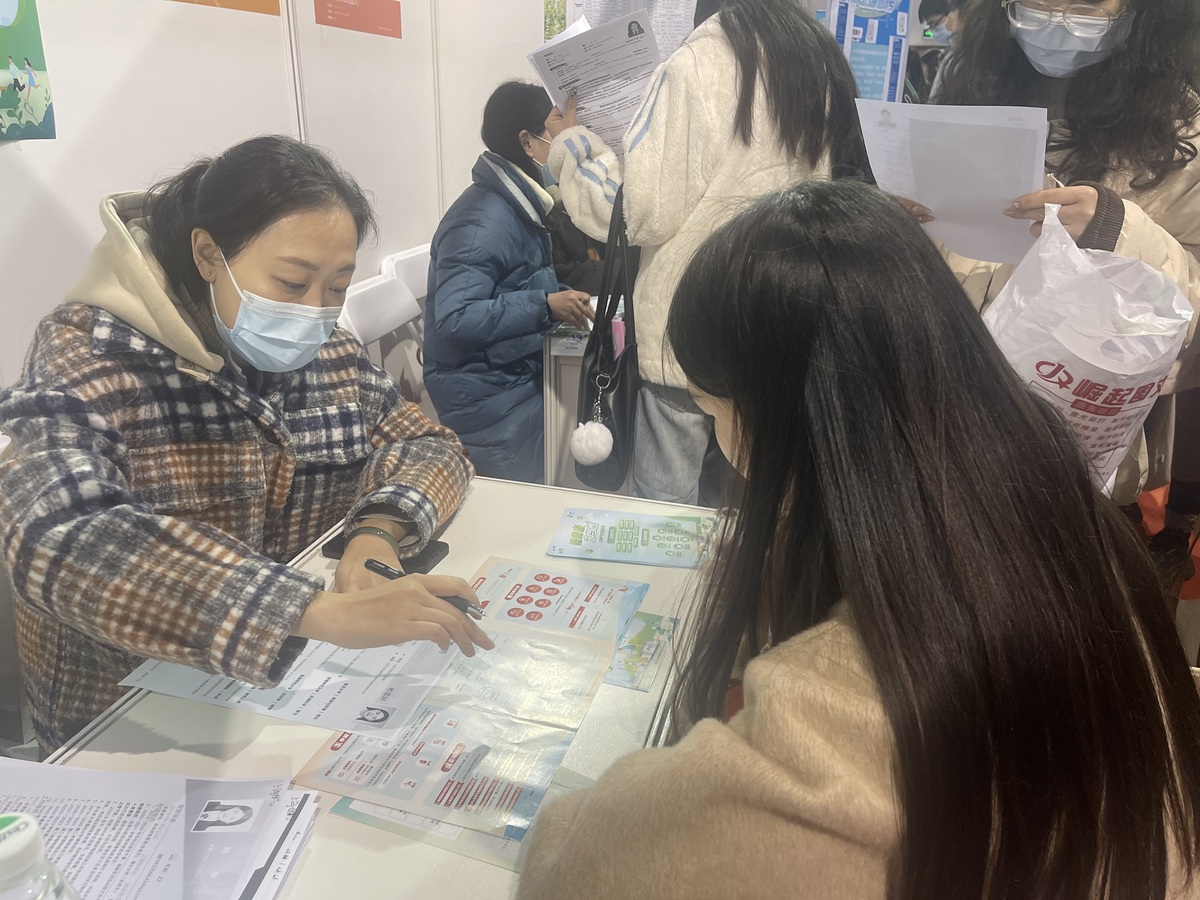 The 2023 Shanghai graduates spring recruitment fair was held at Shanghai Polytechnic University on March 17.
The fair, which offered more than 37,000 jobs, was attended by 32,000 college graduates.
Sponsored by more than 10 institutes, including the Municipal Education Commission and the Municipal State-owned Assets Supervision and Administration Commission (SASAC), the fair featured more than 1,500 employers, including 330 State-owned enterprises, 103 of the world's top 500 enterprises, and 112 of the top 500 enterprises in China. The fair organizers also invited the human resources and social security departments in Yangtze River Delta regions such as Wenzhou, Yancheng, and Qidong to participate.
According to the education commission, demand for talent in key industries such as integrated circuits, biomedicine, and artificial intelligence are high.
The education commission also pointed out that there are 236,000 new graduates in the city this year, a record high.
Yu Cong, a student who majors in materials at Shanghai Polytechnic University, said he was surprised to find that the state of job market is much better than he expected.
"I hope to find a job at a leading or State-owned enterprise. I hope the company will provide good promotion opportunities," he said. "I was very anxious before coming to the fair because COVID-19 had affected us for almost three years, but today's job market is much better than I expected. We do have many opportunities," he added.