Russian TV channels air video series on Xi's quotes
Share - WeChat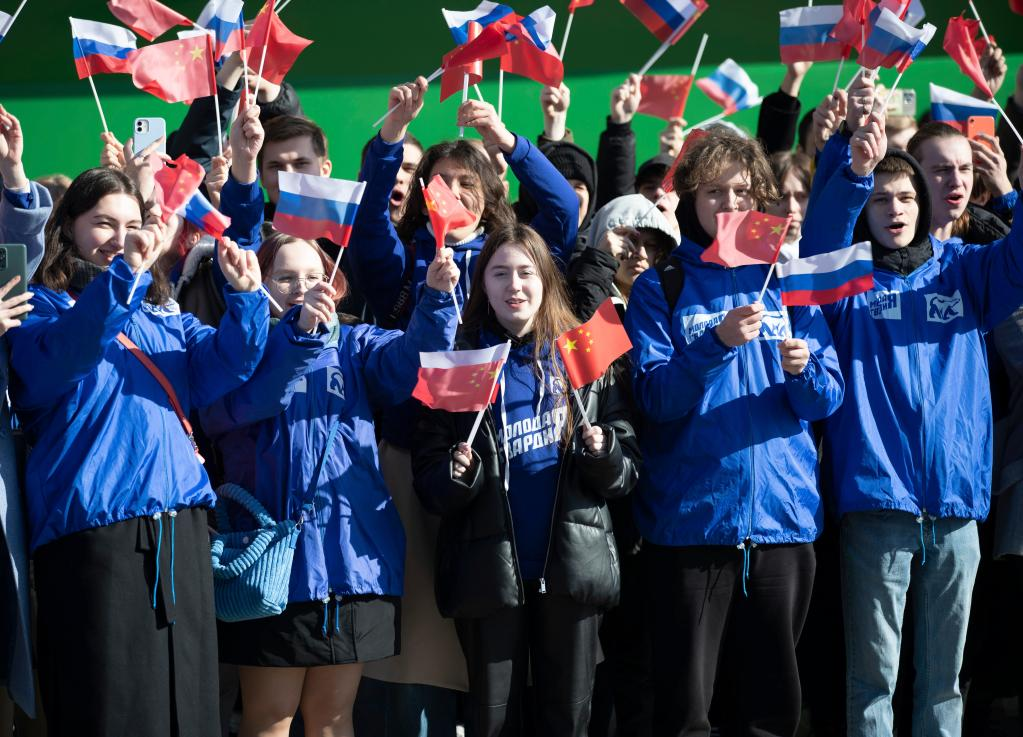 Major Russian television channels started airing the Russian language edition of the second season of the video series Classics Quoted by Xi Jinping as the Chinese president embarked on his three-day state visit to the country on Monday.
The video series features quotes from ancient Chinese stories and classics used by Xi in his speeches and articles, focusing on such themes as loyalty, integrity, sharing and green development.
The series presents Xi's extensive thoughts on China's rich cultural deposits and on putting the people first, extracting and interpreting the connotations of the new era and the value of globalization embedded in traditional Chinese culture.
Noting that this year marks the 10th anniversary of the vision of building a community with a shared future for mankind and the Belt and Road Initiative, both proposed by Xi, Shen Haixiong, deputy head of the Publicity Department of the Communist Party of China Central Committee, said at a launch ceremony in Moscow on Monday that the release of the series in Russian is of great value and significance.
"China and Russia have close cultural ties. The series will help Russian audiences better understand Xi's governance philosophy and feel the charm of traditional Chinese culture," said Shen, who is also president and editor-in-chief of China Media Group.
Civilizations become richer and more colorful through exchanges and mutual learning, Shen said, calling for deepening of cooperation between media organizations in China and Russia.
Oleg Dobrodeev, head of the All-Russia State Television and Radio Broadcasting Company, said he thinks the airing of the video series is a continuation of the high-level cooperation between his company and China Media Group.
The two sides have fostered over the years a strong friendship through mutual trust and close cooperation in areas such as coproduction of documentaries and news reporting, Dobrodeev said, adding that he believes the prospects of future cooperation are unlimited.
Aleksey Denisov, chief editor of the broadcasting company's History Channel, said the video series has brought the Russian and the Chinese people closer, and enhanced mutual understanding between the two countries.
The series is being aired on the state-owned Russia-24 news channel, and will also be available on its news media platforms and other local media outlets.
So far, the series has been translated into Russian, English, Japanese, Korean and Spanish, garnering nearly 4.8 billion views overseas and drawing great attention from the international community.
The launch ceremony was attended by officials and heads of media outlets from both China and Russia.