Beijing hit with largest sandstorm of the year
Share - WeChat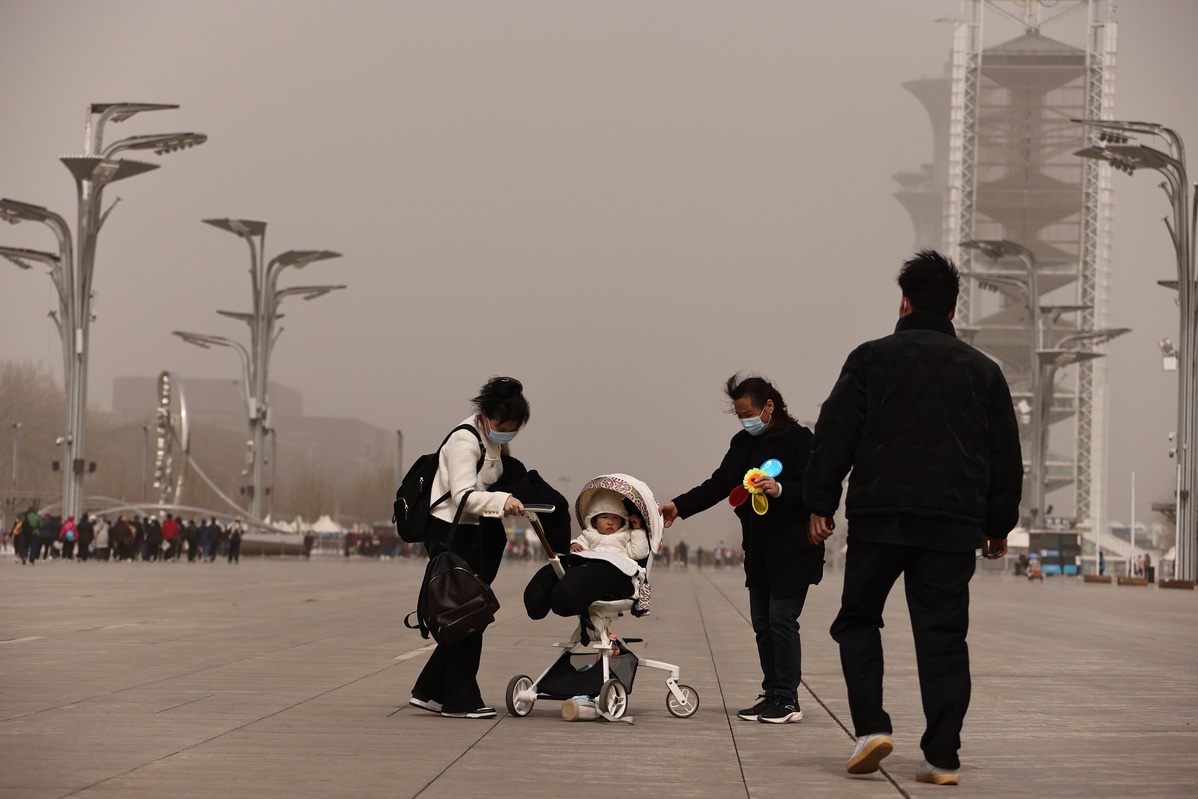 Beijing has been shrouded in thick sand and dust as storms have been present since early morning on Wednesday, resulting in the largest sandstorm to hit the capital this year, the city's weather authorities said on Wednesday.
The sandstorm and dust from outside areas started to affect the city at 3am, which were brought in by a strong northwestward wind, according to the Beijing Municipal Ecological and Environmental Monitoring Center.
The density of PM10 - inhalable particles with diameters of 10 micrometers or less - increased rapidly at a speed of 500 micrograms per cubic meter per hour and reached a peak concentration of 1,667 micrograms per cubic meter at 6am, the center said.
During the daytime, the city will continue to be affected by the sandstorm. It will gradually move southeast and weaken starting from dusk on Wednesday. Air quality of the city will then return to a good level.
The sandstorm that originated from Mongolia on Tuesday entered China on Tuesday night and has affected a wide range of areas in the country, covering from its northeast regions to northwestern Gansu province.
The concentration of PM10 at the areas, at most a million square kilometers, have all reached the level of heavy pollution, with some recording stations reaching 10,000 micrograms per cubic meter, the center added.
The city's parks have suspended the operation of cruise boats and cable cars to ensure the safety of tourists.
Beijing Municipal Ecological and Environmental Monitoring Center urged vulnerable people including children, the elderly and patients to stay at home and avoid outdoor activities.