Migratory birds arrive in Jilin province
Share - WeChat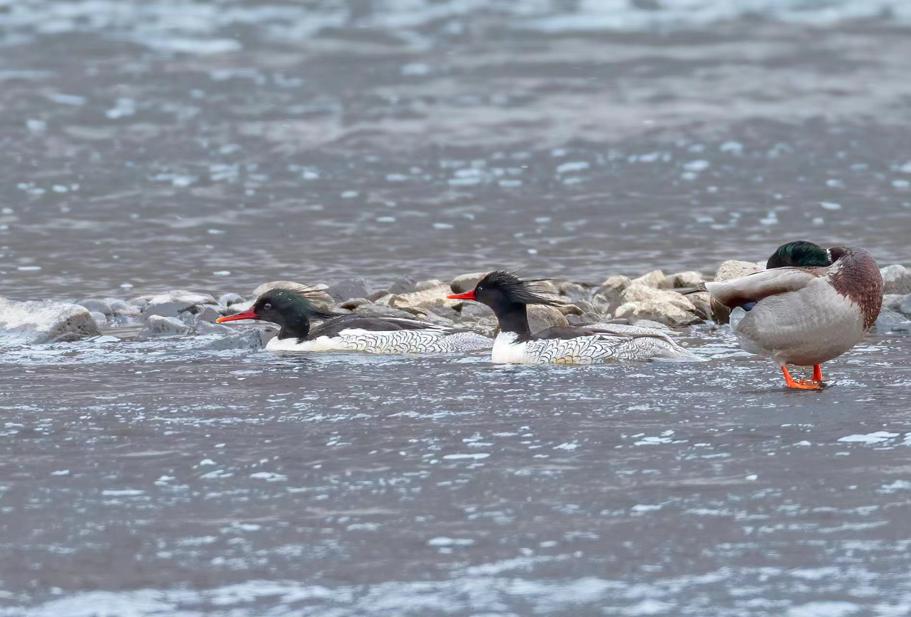 As temperatures rise, frozen rivers in Jilin province are beginning to melt, and flocks of migratory birds have arrived.
With its favorable geographical location and wetlands, Jilin is an important stop for migratory waterfowl. Large numbers of rare species, such as white cranes, red-crowned cranes, Oriental white storks and Chinese merganser ducks. They stop to roost and forage for food in spring and autumn.
In recent years, the province has attached great importance to the protection of migratory birds and adopted a series of protection measures that have achieved remarkable results.
Monitoring data shows that there are 385 species of birds in Jilin, 101 of which are under national protection.
For example, the population of Chinese mergansers — a species under first-class protection — in 2022 was more than 600, double the number in 2018.
In the spring and autumn of each year, the average number of white cranes in Jilin is more than 2,000, accounting for more than half the world's total.