Domestic cruise industry heads back out to sea after pandemic
Share - WeChat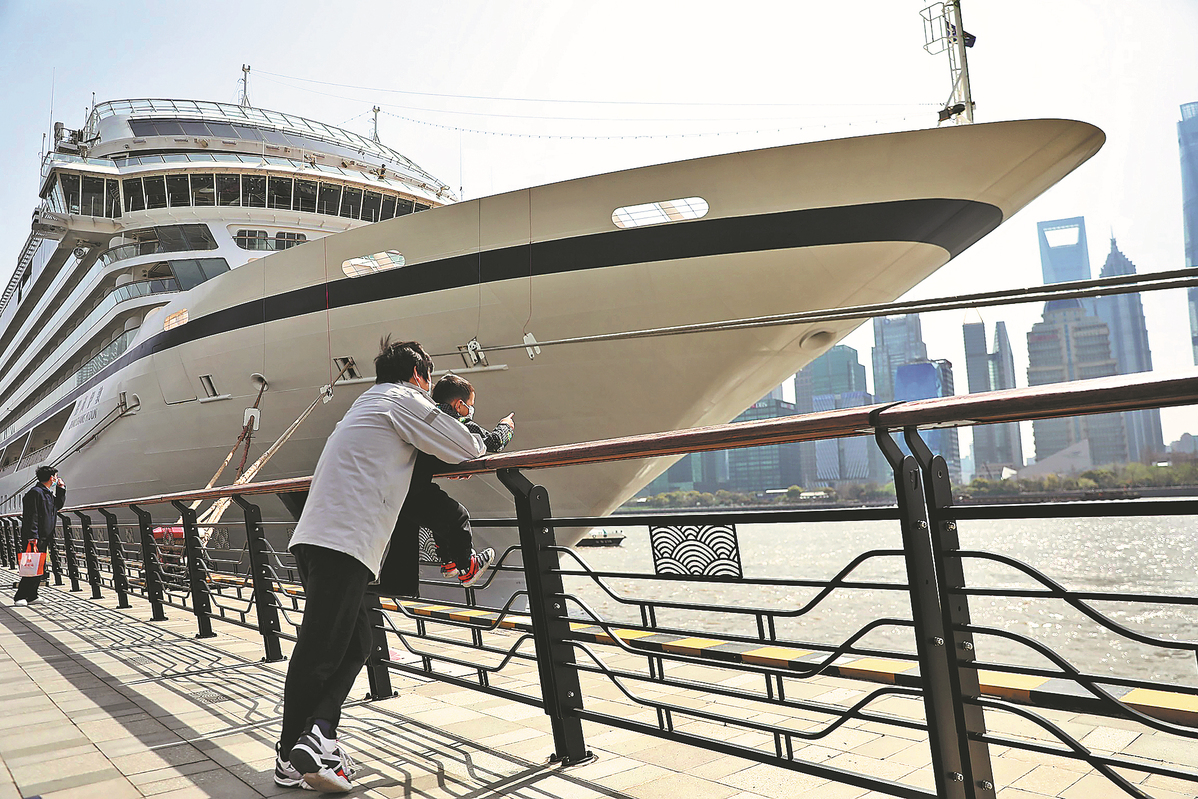 After a break of 1,152 days, Shanghai's international cruise terminal resumed its regular operations on Sunday.
It's been more than three years since the last home port cruise voyage returned to Shanghai on Jan 29, 2020.
"Despite the huge impact of the pandemic, all parties in the cruise industry maintained confidence and never stopped their hard work. We are delighted to see passengers still hold strong enthusiasm for cruises," said Gu Jinshan, chairman of Shanghai International Port Group.
He made the remark during a ceremony relaunching cruises in the city at the international cruise terminal in Shanghai's Hongkou district, which was the first home port for leisure cruises on the mainland.
"Lots of arrangements and upgrades have been made to support the safe operation of every single cruise trip and ensure the best experience for passengers," said Xu Juehui, managing director of Shanghai Port International Cruise Terminal Development.
Starting from Shanghai on Sunday, China Merchants-Yidun, the first Chinese-flagged luxury cruise ship, will take passengers on a five-day journey of sightseeing and cultural experiences to Zhoushan, Zhejiang province, before returning to Shanghai, according to Zhang Shukai, deputy general manager of China Merchants Viking Cruises.
An eight-day cruise trip along China's coastline is being offered from May 7, visiting multiple ports and destinations including Zhoushan, Xiamen, Fujian province and Shenzhen, Zhang added.
"There are countless natural sceneries and cultural resources along the Chinese coastline, which can not only enrich the cruise traveling experience for Chinese travelers, but also offer an option for international tourists to explore," said Zheng Weihang, executive vice-president and secretary general of China Cruise and Yacht Industry Association.
In addition to domestic voyages, the relaunch of international cruise trips is being planned, Xu added.