Craze of rural games may be inspiration of new lifestyle
Share - WeChat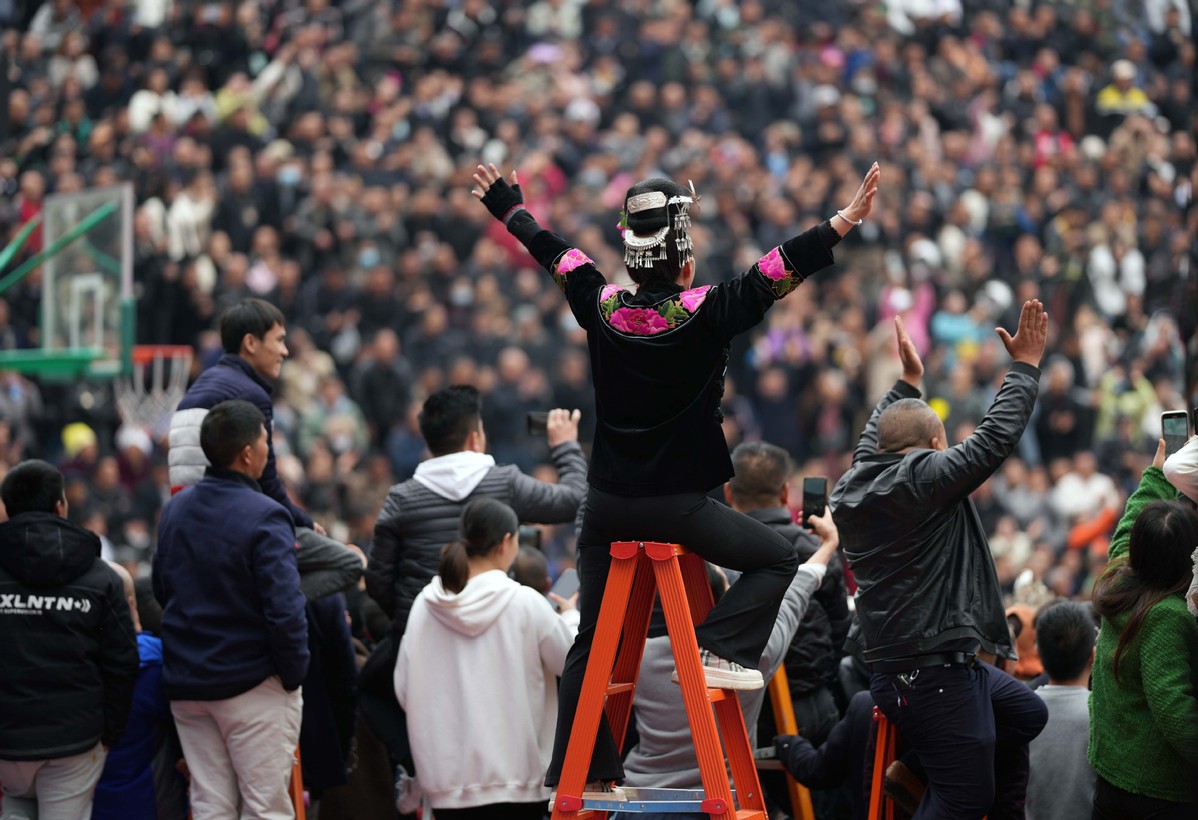 It was an unexpected bliss and joy for me to watch such a basketball game on a sunny afternoon in late March.
With the DJ shouting in a strong local accent and spectators perching themselves wherever they could find a spot to view the game, two teams of amateur basketball players who were no others than the local villagers played under professional-class format and refereeing and the game became tense in the last seconds at the fourth quarter.
The rescheduled final game of Guizhou country basketball league, known as "Village Basketball Association", was played in Taipan Village, a remote rural area with a population of only 1,200, in Qiandongnan Miao and Dong autonomous prefecture of Guizhou province on Monday after a local downpour lashed on Sunday night. Team Qiandongnan beat Team Zunyi 68-65.
From the live feed provided by the China National Radio on Monday, there were more spectators for this game, although it was a weekday, compared with the 30,000-strong crowd seen during the past weekend when the popularity of the third-place game went viral.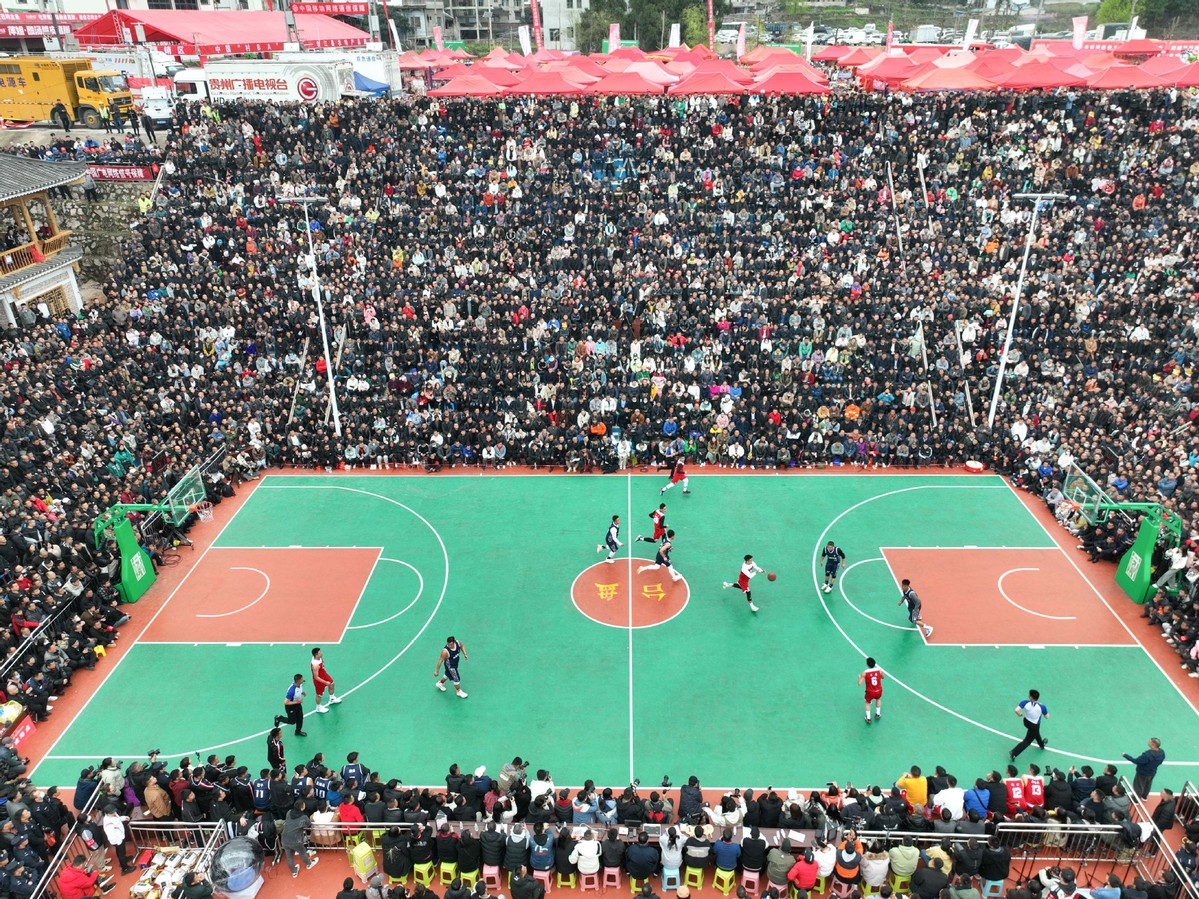 Data showed Monday's livestream got 5.66 million views on weibo, with hashtags like "what does 'sold-out' look like" gaining traction on social media. The festival-turned-competition is a magnet gathering for local villagers during the lean farming season and visitors looking for a special local experience.
How can a grass-root competition become more attractive than professional games to people like me? I think it's because sport essentially originates from the grass-roots and everybody can find the most available social connections by being part of it.
The Village BA reminded me of my tour in Yangshuo of Guangxi Zhuang autonomous where I was getting tired of the landscape scenery until I encountered a local basketball game on my way back to the hotel. I decided to take a rest and sat on the bare ground by the court rubbing shoulders with locals and visitors and letting out whatever I wanted to give out.
Like the players of the Village BA in Guizhou, the winning team in Yangshuo was awarded with nothing more than local food products such as live ducks and cooked meat. Everything was so real that I even thought the players may be cooks or farmers who could cook the food off the court.
The sudden popularity of the Village BA could be due to the ubiquitous social media and the users' tendency to explore something different from their surroundings. But what may remain lasting and grow even bigger is people's pursuit of spiritual sustenance and the grass-root sport is one of the top destinations that are easy to reach.
Most Popular
Highlights
What's Hot