China and EU key players in multipolar world
Share - WeChat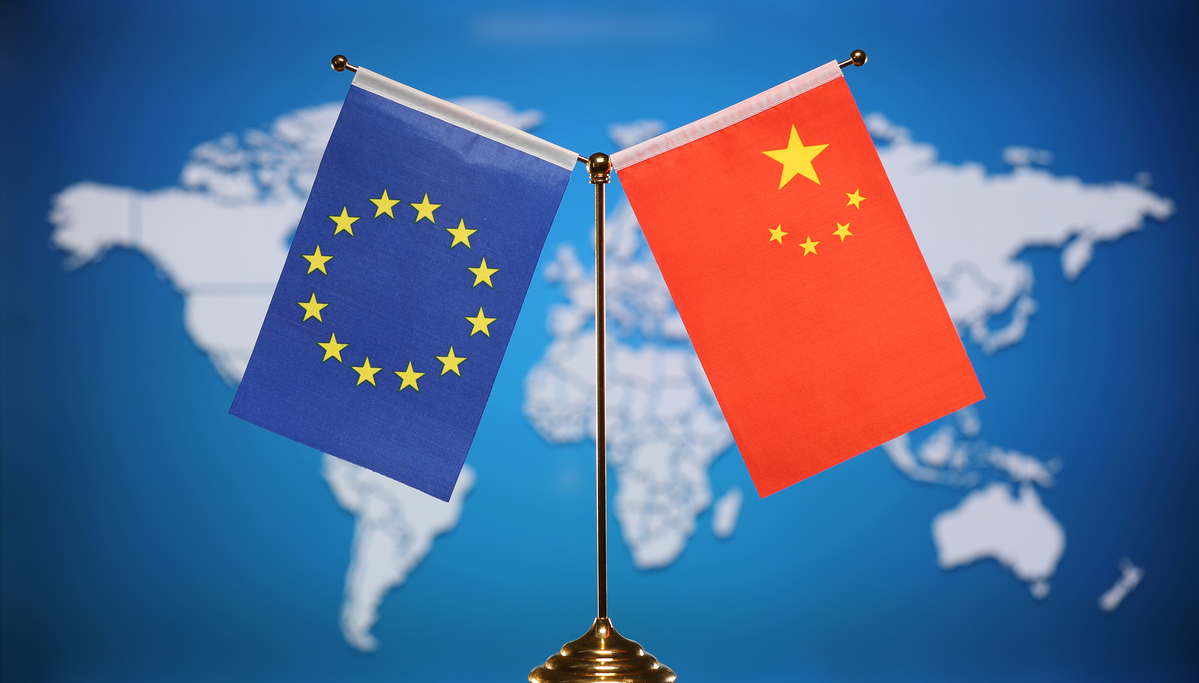 The visits by European Union leaders to China this week and in coming weeks show many countries still believe in a multipolar world despite the United States' efforts to maintain its unilateral hold over a better part of the world and check China's rise.
Spanish Prime Minister Pedro Sanchez started his state visit to China by attending the Boao Forum for Asia annual conference and then meeting President Xi Jinping in Beijing. This year marks the 50th anniversary of the diplomatic ties between the two countries.
Spain has a big role to play in the EU given its six-month rotating presidency of the Council of European Union from July at a time when the bloc is haunted by the Russia-Ukraine conflict, high inflation and the US' pressure to trigger a new Cold War.
China has been consistently calling for de-escalation and negotiations to help end the Ukraine-Russia conflict. And its recent diplomatic efforts, including a 12-point document on ending the Ukraine crisis, have raised hopes that China could play the role of peace-broker between Russia and Ukraine. The key role China played in helping Iran and Saudi Arabia agree to restore diplomatic ties is the latest proof of such Chinese peace efforts.
Sanchez's visit to China will be followed by the visits of French President Emmanuel Macron and European Commission President Ursula von der Leyen in early April. The first EU leader to visit China after the COVID-19 pandemic broke out, however, was German Chancellor Olaf Scholz (late last year) followed by European Council President Charles Michel.
A few months into Ukraine conflict, the EU basically gave up diplomatic efforts to help end the conflict and, instead, has been focusing on supplying arms and other military equipment to Ukraine. Macron is probably one of the few European leaders who tried to push for a diplomatic solution, but he has often been criticized for "appeasing" Russia or being politically incorrect or both.
The EU has announced nine rounds of economic sanctions against Russia, but the sanctions have hurt the EU as much as Russia. The reciprocal airspace ban by the EU and Ukraine on one side and Russia on the other has caused passengers and airliners to suffer and increased carbon emissions, because planes now have to fly longer distances to reach their destination. And by boycotting inexpensive Russian oil and gas to buy expensive LNG from countries like the US, the EU states have imposed on themselves very high economic costs.
Peaceful co-existence and cooperation, instead of confrontation, is the only way forward.A prolonged and escalated conflict between Russia and Ukraine, which is exactly what some countries are pushing for, will be a disaster for the EU and the world.
The EU leaders should reach out to countries such as China, India and South Africa, which have not taken sides in the conflict and can truly help promote peace talks between Russia and Ukraine to help end the conflict. China's peace plan could be a good start, for it calls for negotiations to end the Ukraine crisis.
Moreover, the EU leaders' visits to China show that most EU leaders don't want a new Cold War despite the US' efforts to trigger one. No one suffered more during the Cold War than the Europeans, as people in one part of Europe treated those in other parts as enemies, and vice-versa.
The visits will also help the EU leaders better understand China. China is far from perfect, but the latest Ipsos happiness survey that ranked China first with 91 percent Chinese people saying they are happy and China's consistent top ranking in Edelman Trust Barometer show China is not as bad as some make it out to be.
China and the EU could and should be key players in a multipolar world to boost cooperation and tackle common challenges, such as maintaining regional and global peace, tackling climate change and nuclear proliferation, improving global governance and boosting global growth. That's also what the leaders should focus on in their meetings.
The author is chief of China Daily EU Bureau based in Brussels. chenweihua@chinadaily.com.cn
Most Viewed in 24 Hours
China Views