China, Singapore further upgrade their partnership
Share - WeChat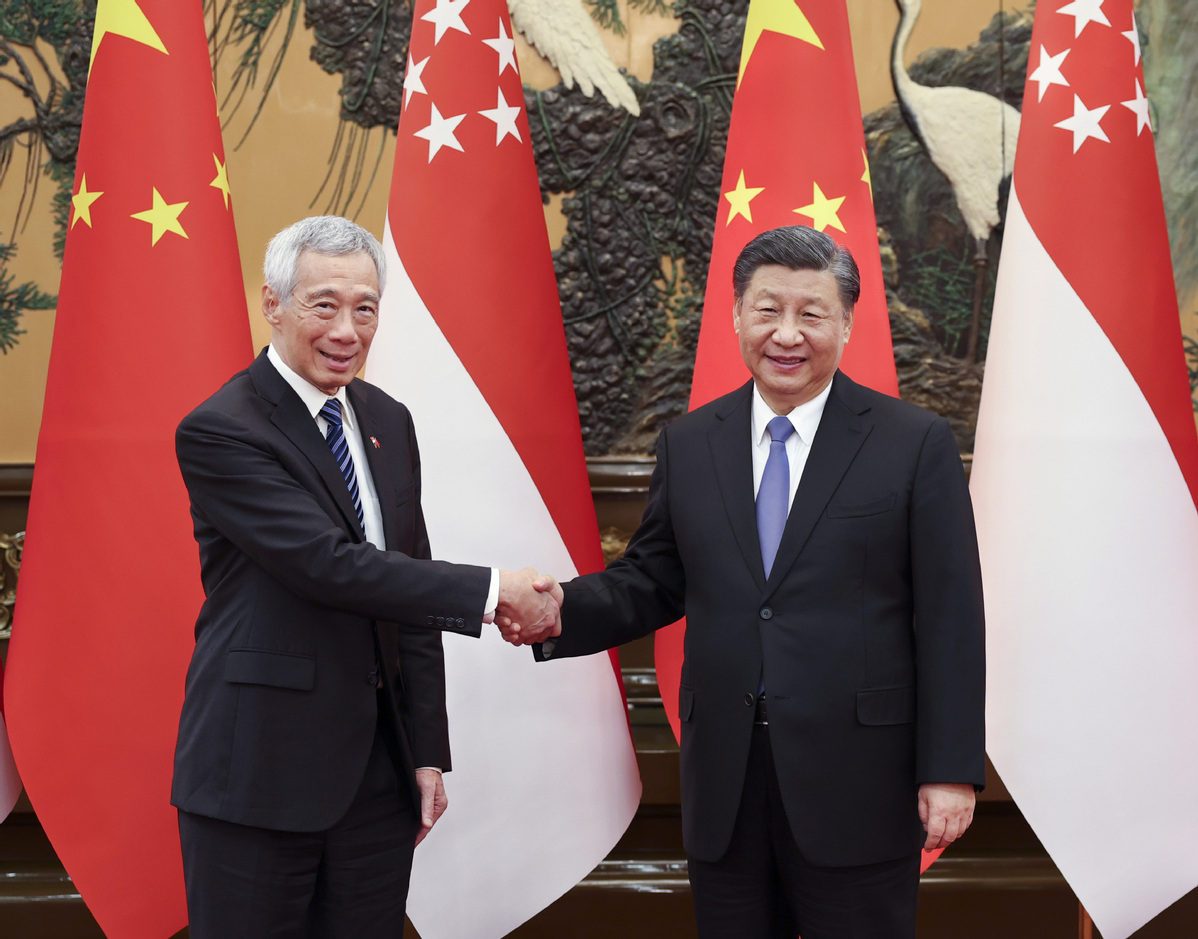 President Xi Jinping highlighted on Friday Beijing's readiness to strengthen strategic communication and alignment with Singapore as the two sides elevated bilateral ties to an all-around, high-quality and forward-looking partnership.
In talks with visiting Singaporean Prime Minister Lee Hsien Loong at the Great Hall of the People in Beijing, Xi reaffirmed the commitment to sharing key opportunities with countries that are willing to work with China as the nation's vitality from socioeconomic development is further unleashed on the Chinese path to modernization.
China stands ready to work with Singapore to continue making good use of bilateral cooperation mechanisms, strengthen development of the New International Land-Sea Trade Corridor, and deepen digital and green transformation and third-party cooperation, Xi said.
Xi pointed out that the Asian region has maintained overall peace and stability, rapid development, and good growth momentum. And it is important to treasure and uphold Asia's hard-won growth momentum and jointly safeguard the dividends from regional peace.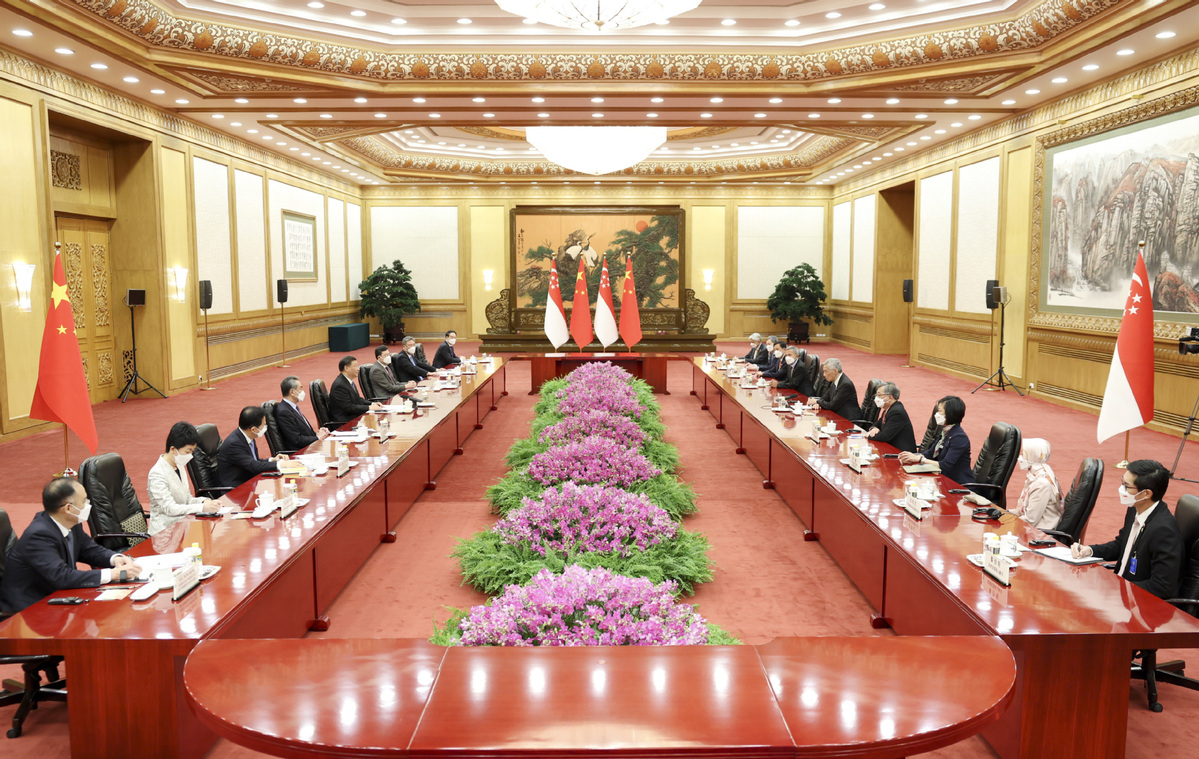 The president underscored the need to uphold the correct direction of economic globalization and regional economic integration, resolutely oppose hegemony and bullying actions and reject calls for decoupling or the severing of supply and industry chains. No country will be allowed to deny the right of Asian people to seek better and happier lives, he said.
Lee said the two sides should use the upgrade in bilateral free trade talks as an opportunity to extend a clear message on China's continuous opening-up and Singapore's commitment to deepening bilateral cooperation, he added.
The Taiwan question is the domestic affair of China, and touting "Ukraine today, Taiwan tomorrow" will lead to unpredictable and grave consequences, Lee said.
Singapore advocates that countries should respect each other, coexist peacefully, cooperate for mutual benefits, avoid conflicts and jointly address risks and challenges, Lee said, adding that even if there is competition, it must be based on mutual respect and trust, instead of forcing countries to pick sides.