High-quality maternity services in demand
Share - WeChat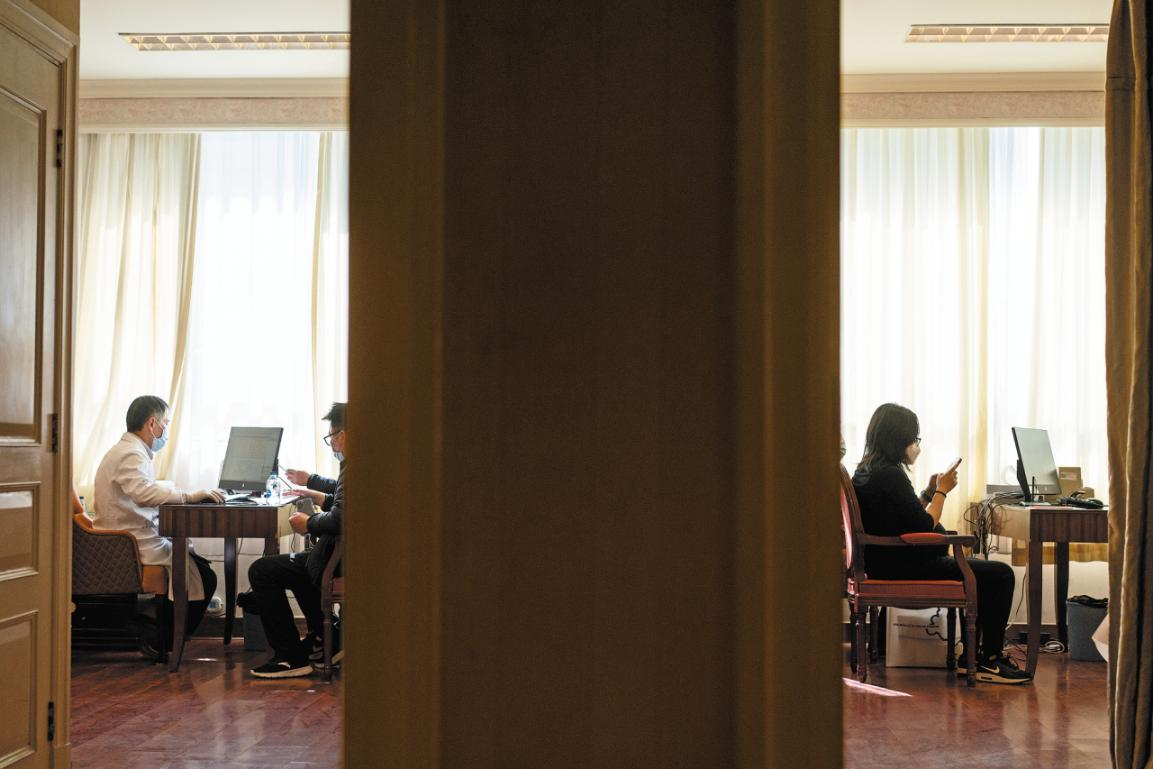 Public hospitals offer VIP facilities for expectant mothers
Last summer, Tang Zhewen gave birth to her daughter in the VIP department at a public hospital in Shanghai.
The service provided at one of the city's most-respected maternity institutions — from antenatal checkups to delivery — cost her almost five times the average monthly salary in the city.
The per capita disposable income of Shanghai residents last year was 79,610 yuan ($11,567). Tang paid more than half this amount for the service she received.
She said many factors prompted her decision to use the hospital — such as her husband being allowed to take part in the entire checkup process, including ultrasonography.
The doctors at the unit also have more experience than those at other institutions, and after giving birth, Tang had a room to herself, rather than being accommodated in a ward of eight patients.
"I didn't consider the hospital's general maternity department, as it is so crowded, and pregnant women often wait a long time for an antenatal checkup," said Tang, 34, an administration worker at a State-owned enterprise.
"Pregnancy and childbirth are special stages in a woman's life, and perhaps once-in-a-lifetime experiences, so I wanted the best treatment I could get."
Although the number of births has fallen in Shanghai and nationwide in recent years, more women are opting for better services at major maternity hospitals in the city.
Tang gave birth in the welfare unit at International Peace Maternity & Child Health Hospital of China, or IPMCH. Nearly one-fifth of the 10,000 or so babies delivered at the hospital last year were born in the VIP unit.
At Shanghai First Maternity and Infant Hospital, high-quality maternity services now comprise 20 percent of such amenities provided by the institution.
Wang Yanlin, vice-president of IPMCH, said: "With development of the social economy and improved health awareness among the public, people have higher aspirations for a good life. The VIP unit, where services are constantly being upgraded, meets women's requirements for a more humanistic service, while providing quality medical treatment."
IPMCH was established in 1952 by Soong Ching Ling, the widow of Sun Yat-sen. It was the first maternity and child health hospital established in the nation since the founding of New China three years earlier.
At public hospitals across the country, only a limited number of places are available for women signing up at a general department for antenatal checkups and child delivery. The time each woman has with a doctor is also limited, and in most cases, spouses are excluded from many procedures.
Wang said the VIP unit at IPMCH was established jointly in 2002 with Johns Hopkins Hospital in the United States.
Clients were initially foreigners and some Chinese with medical insurance to cover much of the cost, but now, most of the clients are Chinese, and the number of beds has risen from 10 to 30, Wang said.
She added that maternity services failed to meet demand in most cases, although those signing up at the hospital's general department pay much less, and the cost is largely covered by public medical insurance.
Such demand drove the hospital to launch the VIP unit at its branch in suburban Fengxian district in July this year.
Zhou Ye, director of the unit, said: "We always limit the room occupancy rate to give new mothers a better experience. We used to keep it at 60 percent, but it has been pushed up to more than 70 percent, as the number of those signing up for the VIP service has risen significantly."
To maintain a quiet and comfortable environment, the hospital insists that no more than 70 percent of the rooms are occupied.
Sometimes there are lines of patients waiting for a checkup, Zhou said, and the institution is trying to improve the situation for patients by introducing digital payment and allocating reservation times more precisely.
She added that every expectant mother is assigned a doctor throughout pregnancy and delivery. Family members are allowed to accompany the patient throughout the process, and they can stay in the room after the baby is delivered.