Restaurants team up with designer brands for afternoon teas
Share - WeChat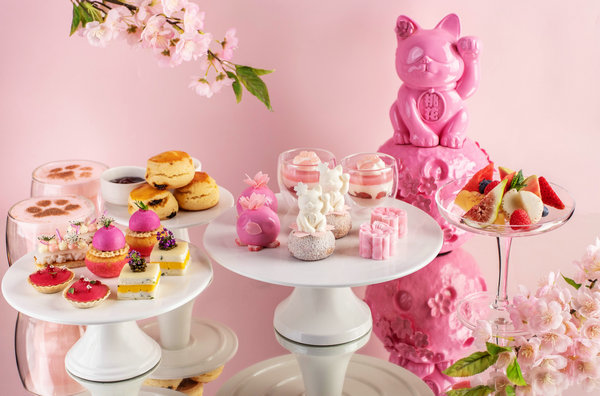 To mark the arrival of spring, restaurants in the capital are teaming up with other brands and artists to introduce exclusive afternoon tea sets for a limited time.
Four Seasons Hotel Beijing joined artist Nie Jingzhu to launch the "Tao" afternoon tea, which will last through May 10. Nie created a series of works based around the image of a cat, and Bai Fan, executive pastry chef of the hotel, has made the peach blossom the main element of the corresponding dish.
The cat is paired with almond cream puffs, and red berry mousse is embellished with peach blossoms. The cherry blossom and peach-flavored kidney bean cake is another highlight from the menu.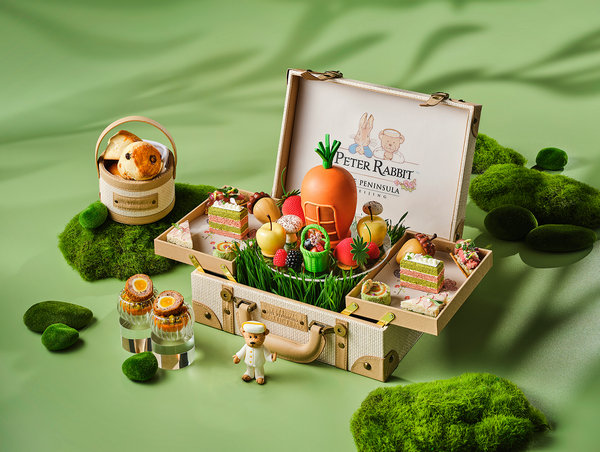 The Peninsula Beijing is partnering with The World of Peter Rabbit to launch the Peter Rabbit's Spring Journey experience for guests. Through May 30, patrons can enjoy a special treat with Peter Rabbit. The pastry chef team has reimagined their afternoon tea by incorporating Peter Rabbit and Pen Bear design elements with their favorite foods. Fresh, carefully selected ingredients and seasonal fruits are presented in 10 desserts and savory pieces.
One item of note is the Apple Basil Lime Raisin Compote with Mascarpone Cream. The lime mousse blends the mellow aroma of mascarpone cream cheese with a soft mousse embellished with fresh apple segments cut in spring-like shapes.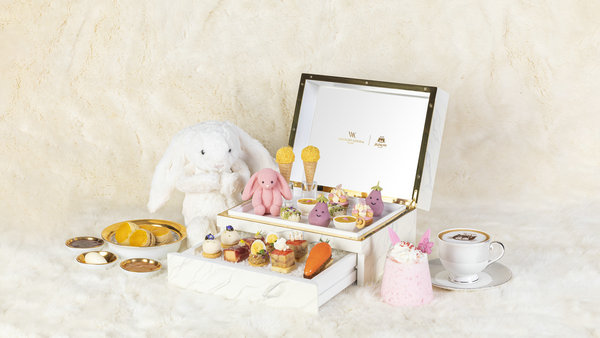 Waldorf Astoria Beijing, in collaboration with British toy brand jELLYCAT, is launching the Bashful Bunny's Spring Party limited-edition afternoon tea for guests this spring. It will be available through the end of May.
In this tea, Bunny and her friends present a spring party, and chefs have launched a new set for diners to enjoy.
Most Popular