Deaf dancer finds music in movement
Share - WeChat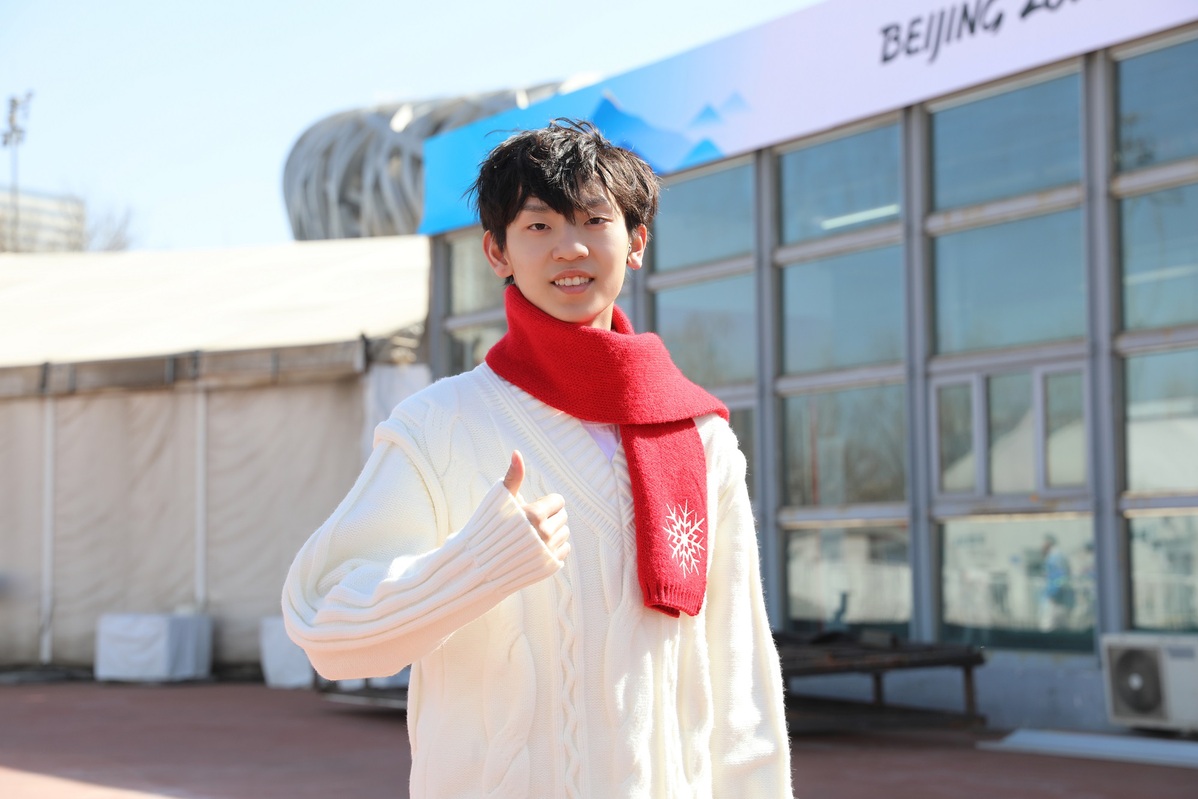 Despite living in a silent world for more than two decades, Zhan Junyi has become a professional dancer on stage, with music now audible through an artificial cochlea.
Zhan, 21, a college student from the College of Special Education of Changchun University in Changchun, Jilin province, has been deaf from birth.
On occasion, he watched the iconic dance presentation Avalokiteshvara Bodhisattva (Thousand-Hand Bodhisattva) performed by the China Disabled People's Performing Art Troupe on TV.
"The dance was well performed by the dancers with hearing loss, and I was moved by their extraordinary skills and strength," he said. "At that time, I dreamed of being a dancer like them."
He began to watch videos of dance performances and competitions to imitate the dance movements. To keep up with rhythm, he needed an artificial cochlea — a device that sends vibrations to the hearing nerve — in his ears.
"With the help of the device, I can feel the vibrations of music," he said. "But it will easily fall out when I have strenuous movements, so I have to wear a hair band to help keep it on."
Yet through perseverance and hard work, he excelled at dancing and was admitted to the China Disabled People's Performing Art Troupe in 2015. In 2021, he was admitted to Changchun University to study dance.
He has gained rich experience, including performing at the opening and closing ceremonies of the Beijing 2022 Winter Paralympic Games and 2023 Spring Festival Gala.
"I have studied modern dance, classical dance, ballet. I especially like classical dance," he said. "Dancing brought me confidence and made me happier and stronger."
"I hope to be a teacher in the future to help children with hearing impairments learn dance and feel its charm."