A life dedicated to frescoes
Share - WeChat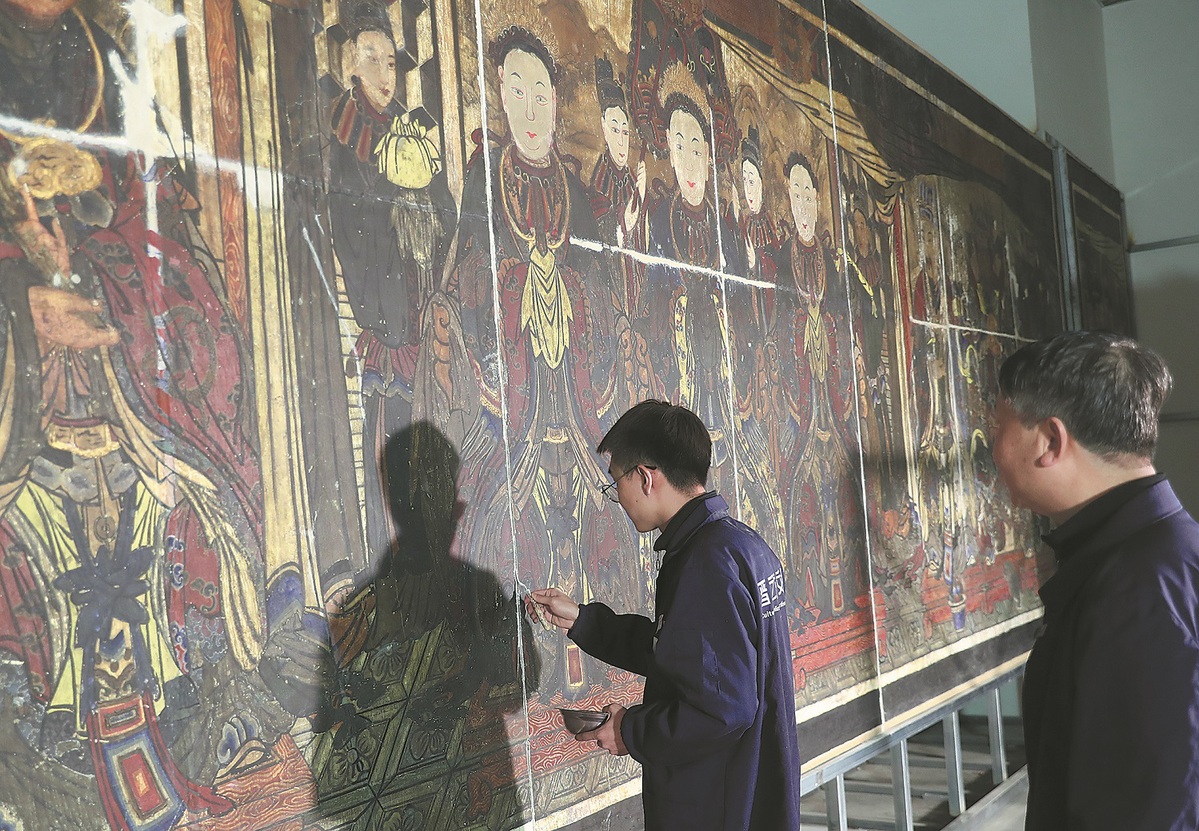 Determined to highlight the richness of Chinese history and culture, Liu Guohua has been mapping and digitalizing frescoes scattered in temples around Shanxi province, write Sun Ruisheng in Taiyuan, Shanxi, and Li Yang in Beijing.
Liu Guohua, 53, attributes his interest in history and culture to his teacher parents and erudite grandfather, who practiced calligraphy and read and collected thread-bound "old texts".
Today, Liu owns the largest private museum in Jinzhong, Shanxi province, complete with "digitalized frescoes", as well as a company that specializes in cultural products.
"As a young boy, I loved watching the traditional opera performed at the temple fair. I even wanted to join the troupe to learn the art," Liu said about his childhood in Ningwu, Shanxi.
Inherent love for books
Liu has been a bookworm since his primary and middle school days, and had his dream to get admitted to the Shanxi Normal University fulfilled in 1991. He majored in Chinese language and literature.
His father died when he was just 15. So to ease his mother's burden of taking care of Liu and his three brothers and sisters, he took up a part-time job while still preparing for his college graduation.
Working as the editor for the literary supplement of the university's newspaper during his third and fourth year of college, he gathered enough experience to win a work contract with the Shanxi Economic Daily after graduating in 1994.
Over the following decade, he traveled across the province, which is known for its massive coal reserves and a large number of historical relics. That work experience helped him to better appreciate the cultural and historical wealth of his hometown.