Stories of Xi Jinping and his mother
Share - WeChat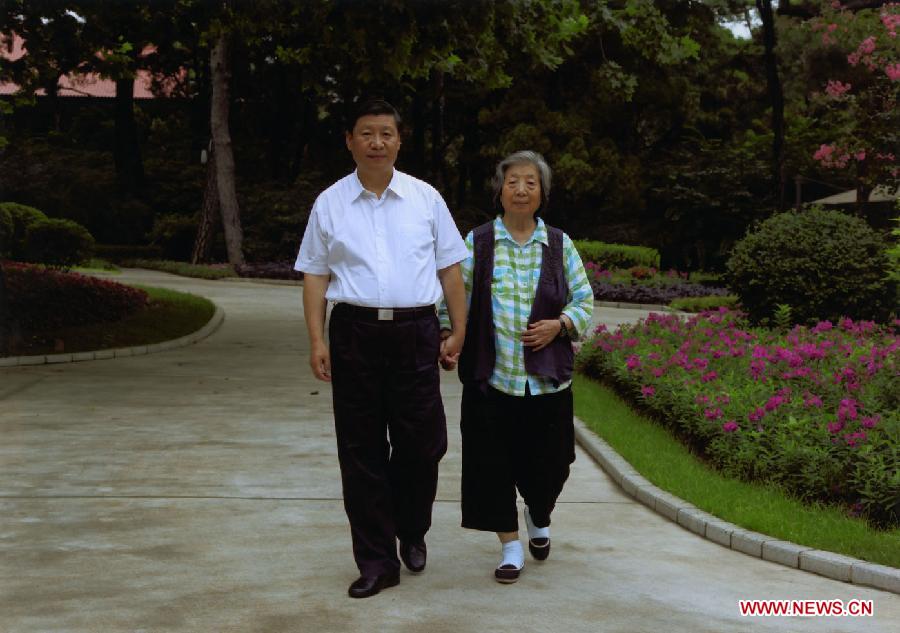 Family is people's first classroom, and parents are children's first teachers.
Over the years, Xi Jinping's mother Qi Xin taught him three important lessons of life: pure and selfless devotion to the nation; honesty and self-discipline; and constant commitment to putting aside personal well-being for the good of the people.
"Parents and seniors should pass on good morals to their children when they are little, helping them build moral integrity and a sense of goodwill, so that they can grow into a person who can contribute to the country and the general public." —— Qi Xin
When Xi was around five or six years old, his mother taught him to "serve the country with the utmost loyalty." Qi had carried him on her back to a bookstore and bought a storybook about Yue Fei, a Chinese general.
After they got home, the mother told the boy how Yue Fei's mother tattooed four Chinese characters, which literally translate into "serve the country with the utmost loyalty," on the back of her son.
"I said it must have been a great pain to have those words tattooed on the back," Xi recalled. "But my mother said that although it was painful, he remembered it by heart."
Xi has since used those words as a goal to pursue in life.