Xi's seven stories of binding friendship
Share - WeChat President shares touching accounts of exchanges between peoples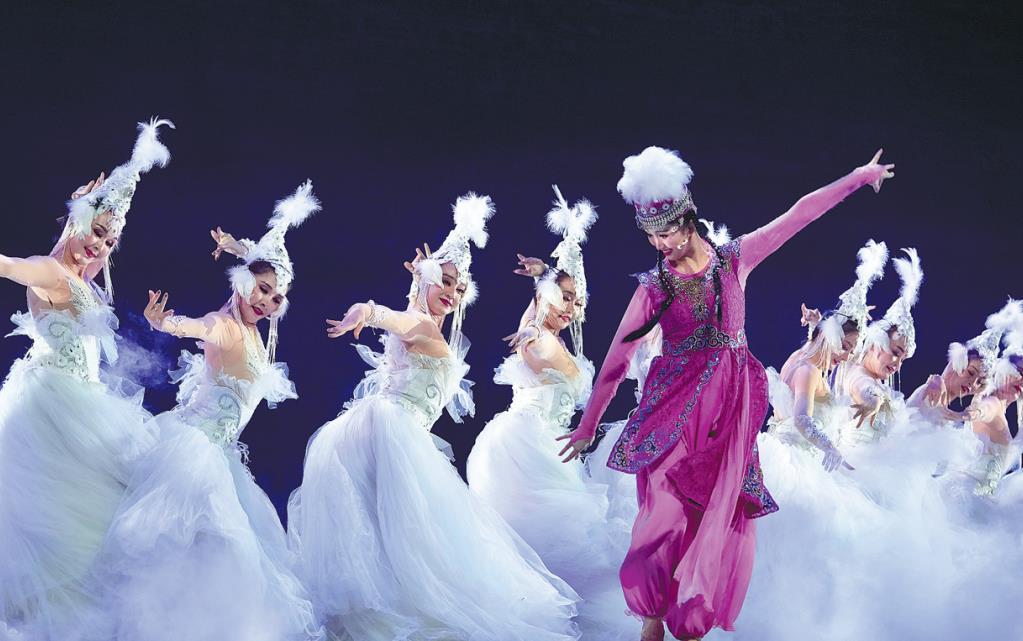 China and Central Asian countries, which began interactions through the ancient Silk Road more than 2,000 years ago, have enjoyed steady political and economic ties, as well as a tradition of friendly exchanges between their peoples.
President Xi Jinping, through his speeches, remarks and signed articles, has shared with the public the many touching stories of people-to-people exchanges between both sides. The following are accounts of the exchanges, and what later happened to some of the people.
1. Xian Xinghai Boulevard — from Xi's speech at Nazarbayev University in Astana, Kazakhstan, on Sept 7, 2013
The boulevard in the ancient city of Almaty, Kazakhstan, is named after Xian Xinghai, a renowned Chinese composer.
Xian traveled to Moscow in 1940 to score a documentary about the Eighth Route Army in Yan'an, Shaanxi province, the then revolutionary base of the Communist Party of China. But his work was interrupted in 1941, when the Great Patriotic War broke out.
Xian wanted to return to China, but his attempts were thwarted. Stricken by poverty and disease, Xian found his way to Almaty in 1942, where he met Kazakh composer Bakhitzhan Baykadamov.
Baykadamov took Xian in, let Xian stay at his sister's home and shared rationed food with the Chinese musician.
During his stay in Almaty, Xian composed the symphonies Liberation of the Nation, Sacred War, Red All over the River and Amangeldy, a piece created in honor of a Kazakh national hero.
In 1999, Almaty named a boulevard after Xian, and erected a monument to honor him to mark the friendship between the peoples of China and Kazakhstan.
2. Reunion after five decades — from Xi's speech at Nazarbayev University in Astana on Sept 7, 2013
Li Yuankang was born in the late 1940s to a Chinese man and a woman from the former Soviet Union.
His parents fell in love when they were working in what is today the Xinjiang Uygur autonomous region. They married and gave birth to Li and his elder sister.
Li and his family lived together in China until 1955, when Li's mother took his elder sister with her and returned to her home country.
Eager to see his mother again, Li tried every means possible to find her.
His efforts paid off in 2009, when they finally met. It turned out that his mother was living in Almaty, Kazakhstan. At the time, Li was 61 and his mother was 80.
"The happiness that came half a century late is a powerful witness to the friendliness between the peoples of China and Kazakhstan," Xi said.
3. Rare blood donor — from Xi's speech at Nazarbayev University in Astana on Sept 7,2013
Since 2009, when he came to Hainan province to study, Ruslan Tulenov from Kazakhstan has been donating rare Rh-negative blood twice a year to save lives.
After graduating from Hainan University in 2015, Tulenov began studying for his master's degree in Beijing. He completed his postgraduate study in 2018. Having witnessed China grow by leaps and bounds over the years, he decided to find a job and remain in the country.
In 2019, Tulenov became the first foreign staff member of the Hainan Provincial Bureau of International Economic Development.
In April 2022, Tulenov had the opportunity to introduce his work to Xi during the president's visit to Hainan. Xi called Tulenov "an old China hand", and welcomed more global talent to come to Hainan.