China and US should reverse downward spiral of bilateral ties
Share - WeChat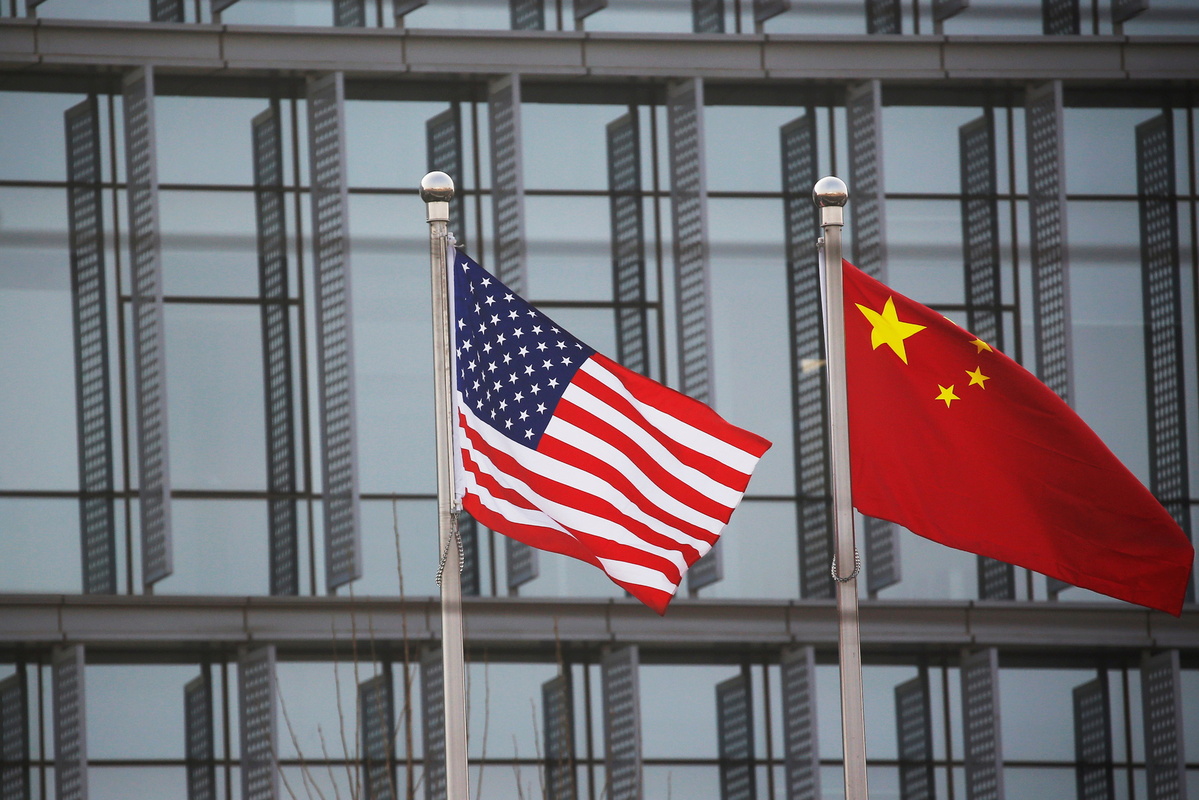 As someone who covered China-US relations during former US president Barack Obama's eight years in office and the first year and a half of the Donald Trump administration, it's still hard to comprehend how bilateral ties have deteriorated so fast.
Bilateral relations have nosedived since Trump reversed the US' decades-old China policy. Incumbent US President Joe Biden, who during his presidential campaign blasted Trump's trade and tariff war, has broken his promise of changing Trump's China policy. Instead, he has doubled down on export control by putting more Chinese companies on the Entity List and coercing US allies to join the US-led anti-China front under his "democracy versus autocracy" campaign.
The United States' desperate attempts to curb China's technology development and provocations on the Taiwan question have caused many to worry about a new Cold War, which could lead to a hot war between the two largest economies, a conflict that will spell disaster for humankind.
In an interview with The Economist, published on May 17, former US secretary of state Henry Kissinger, who will celebrate his 100th birthday on Saturday, warned that "we're in the classic pre-World War One situation…where neither side has much margin of political concession and in which any disturbance of the equilibrium can lead to catastrophic consequences".
Kissinger said that the fate of humankind depends on whether the US and China can get along well, and they have only five to 10 years to find a way. Accusing Trump and Biden of overturning the understanding China and the US reached during the Richard Nixon administration, Kissinger said the US trade agenda has been hijacked by China hawks who are unwilling to give China any room to take forward its economic development.
In a recent interview to Goldman Sachs' "Top Mind", Harvard University professor Graham Allison criticized the US, saying its response to the rapid rise of China shows it is suffering from the "ruling power syndrome".
Neither Kissinger nor Allison believes China is seeking global domination, contrary to what many Western politicians allege. China, in their view, just wants to be a powerful country.
However, Biden said on Sunday following the G7 summit that he believes US-China relations may begin to "thaw very shortly".The downward spiral of Sino-US relations would stop if Biden musters the courage to resist the China hawks in Washington. It will be difficult, though, given that Republicans and Democrats have been trying to outdo each other in their anti-China rhetoric and actions with an eye on the 2024 presidential election.
The US' trade war against China has been a lose-lose game for both, according to many US economists. The same is true for the US' tech war, as the administration has forced many US companies to restrict exports to China, thereby drastically reducing revenue from a major source.
The recent talks between senior officials of the two countries and the arrival in Washington of new Chinese ambassador Xie Feng this week, however, are widely seen as moves in the right direction for "thawing" bilateral relations. But much more needs to be done to prevent the most consequential bilateral ties from veering toward more confrontations, and even conflict.
Leaders on both sides need to show the same wisdom and courage that Nixon and Kissinger on the one hand and Mao Zedong and Zhou Enlai on the other showed in the early 1970s, in order to not only avoid the "Thucydides trap" but also expand cooperation on a wide range of bilateral, regional and global issues, where cooperation between the two countries can be beneficial to their peoples and those beyond.
China-US cooperation has benefited both countries as well as the world, so it doesn't make sense for them to engage in zero-sum games which make both worse off.
The author is chief of China Daily EU Bureau based in Brussels.
chenweihua@chinadaily.com.cn
Most Viewed in 24 Hours
China Views