Vitalization of rural areas crucial to steady progress
Share - WeChat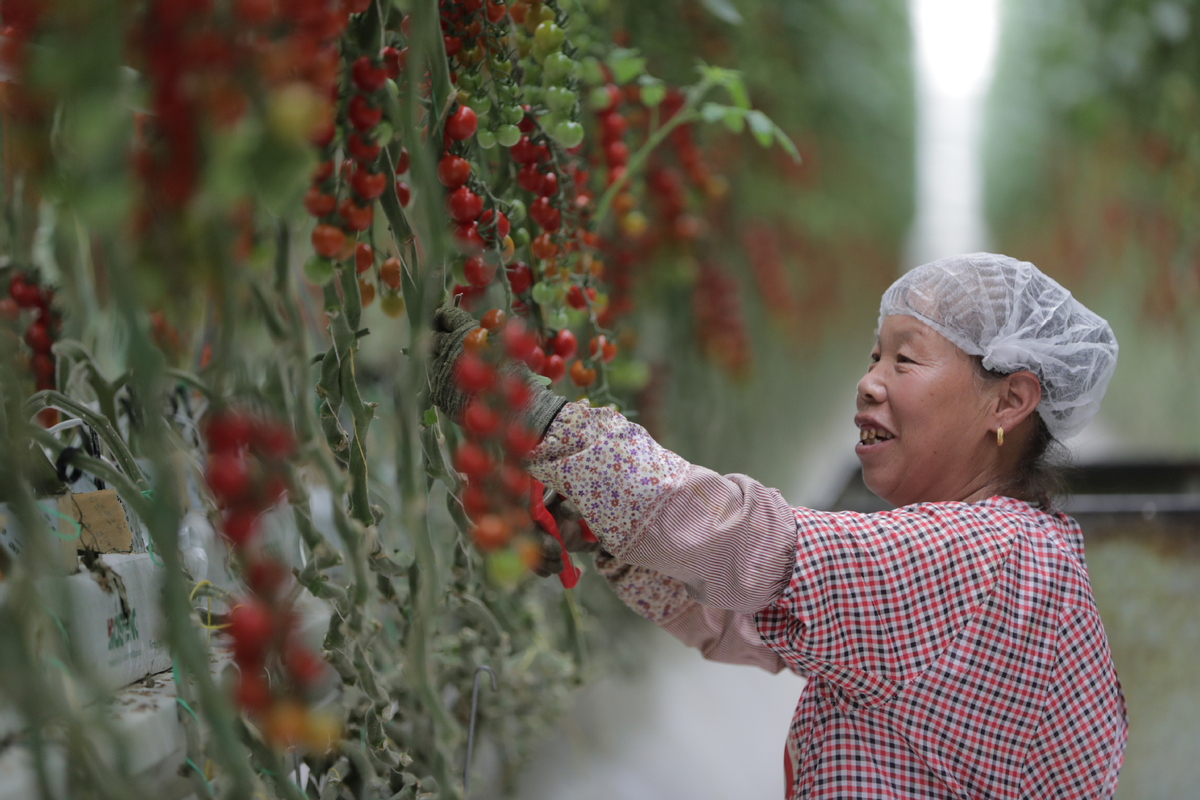 Since reform and opening-up began in the late 1970s, China has undergone an unprecedented urbanization process that has lifted nearly 800 million people out of poverty. While urbanization significantly accelerated China's economic and social development, it has also had negative effects on rural China.
The large amount of wealth created by China's rapid economic growth and the insufficient attention given at the time to the welfare of rural residents created a large income gap between urban and rural areas.
To address concerns regarding the income inequalities created by four decades of growth, the Communist Party of China has placed a substantial emphasis on the nation's rural population and rural economic development, with an eye toward vitalizing and improving the countryside.
Specifically, China's leaders consider rural development and prosperity to be on top of the nation's economic and social agenda.
While there has been substantial improvement in the living standard of the rural population — including the elimination of absolute poverty — much work remains.
Over 500 million people live in China's rural areas, representing roughly 36 percent of the country's population.
While China continues to urbanize, there is a decided need to consolidate and comprehensively promote rural vitalization in order to ensure agricultural development and greater efficiency, make rural areas more livable and encourage happiness among farmers.
President Xi Jinping's rural vitalization strategy is designed to address issues related to the rural-urban divide, economic and social development, food security, poverty alleviation and environmental protection.
So what exactly is the rural vitalization strategy?
The strategy, introduced by Xi in 2017 during the 19th CPC National Congress, aims to accomplish two long-term goals: to achieve "decisive progress on rural vitalization" by 2035 and to see rural areas "fully rejuvenated with well-off farmers and strong agriculture sectors" by 2050. In order to reach these goals, the strategy encourages farmers to adopt modern farming and agricultural practices, improve the property rights of farmers, and require local and provincial governments to address environmental degradation.
Rural vitalization works in tandem with other government policies designed to promote poverty alleviation. Specifically, it complements two important social development policies: common prosperity, which aims to achieve more equitable development and provision of social goods, and the battle to eliminate extreme poverty, which was accomplished in 2020.Together, they form much, but not all, of China's efforts to improve the imbalance between rural and urban areas.
As Xi has noted a number of times, China's countryside has suffered from the urban-rural imbalance in China's development. With this in mind, he has led efforts on the part of the central government, which recognizes that rural vitalization efforts must address the root causes of rural poverty: underdevelopment and income inequality.
In order to boost these efforts, in February 2021 China created the National Rural Revitalization Administration, which replaced the Office of Poverty Alleviation and Development. This new agency is emblematic of China's transition from a focus on policies designed to alleviate extreme poverty to a comprehensive national rural vitalization strategy.
Although China has met its goal of eliminating extreme poverty, much work remains in raising income and living standards in rural areas.
As President Xi has observed, "The most arduous task facing China in completing the building of a moderately prosperous society is in rural areas, especially poverty-stricken regions."
Related to these efforts is the "No 1 central document", issued annually by the CPC Central Committee and the State Council, China's Cabinet. As the first policy statement released by the central government each year, the document is widely seen as an indicator of China's policy priorities.
Since 2004, the document has prioritized work related to agriculture, rural areas and farmers. The current document, published in February, provides broad guidance for resource allocation and development goals in China's agricultural sector. Specifically, the document aims to enhance China's food security and social harmony by enacting legal reforms, boosting agricultural production and increasing incomes for farmers.
Rural vitalization is a major task as China makes steady progress in building a modern socialist country and promoting common prosperity. Ultimately, rural vitalization is about China's economic future and social stability, because it aims to improve the quality of life for rural residents. Without a thriving countryside, China will have difficulty achieving its goals of national rejuvenation and socialist modernization.
The author is a professor of political science at The University of Texas at San Antonio. The views do not necessarily reflect those of China Daily.