Kenya reaps real BRI dividends
Share - WeChat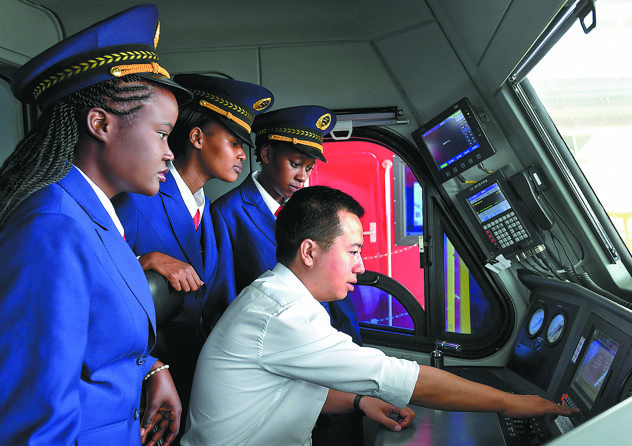 Editor's note: This year marks the 10th anniversary of the launch of the Belt and Road Initiative. A decade of practice has demonstrated that it's a broad and prosperous way for China and the world to share opportunities and seek common development. In a more than 10-part series, China Daily finds out how the road of peace, prosperity, openness, green development, innovation and civilization will contribute more to the shared future of mankind.
African country benefits from modern infrastructure, improved regional competitiveness
The Belt and Road Initiative has transformed Kenya's infrastructure development, injected vitality into its economic growth and improved the country's regional competitiveness, according to latest analysis.
Thanks to the initiative, which is celebrating 10 years since its establishment, Kenya boasts modern infrastructure like railways, roads, ports, airports and digital connectivity, experts said.
Cavince Adhere, a scholar of international relations with a focus on China-Africa relations, said BRI projects in the transportation, communication and financial sectors have contributed to making Kenya a more formidable economic hub in the East African region.
He said the Standard Gauge Railway, which connects the capital Nairobi with Mombasa, the largest port city in Kenya, has provided a major link for many traders.
Mombasa port serves 80 percent of regional trade and is the gateway and exit point for cargo for a vast hinterland covering Rwanda, Uganda, South Sudan, Burundi, the Democratic Republic of Congo, Tanzania, Ethiopia and Somalia.
Lamu port is similarly growing as a transshipment hub as it leverages cargo destined for other African countries — offloaded at the port and taken up by ships that are doing the final leg, Adhere said.