Feature: Grappling with rare disease, French girl realizes her 'panda dream' in China
Share - WeChat BEIJING -- "There are many more pandas here than in France!" exclaimed Ninon Vernay, a little French girl, at the Chengdu Research Base of Giant Panda Breeding, delighted to see the lively and cute giant pandas in their native country.
The 10-year-old has been suffering from cystic fibrosis since birth, a genetic disease that mainly affects the gastrointestinal and respiratory systems and usually results in chronic obstructive lung damage.
Grappling with the disease, Vernay volunteered to become an "ambassador for cystic fibrosis" of France and has developed a love for nature and animals, especially pandas.
"It's my favorite animal since I was a little girl ... It looks like stuffed animals," said Vernay, who has long dreamed of visiting the homeland of this cute animal.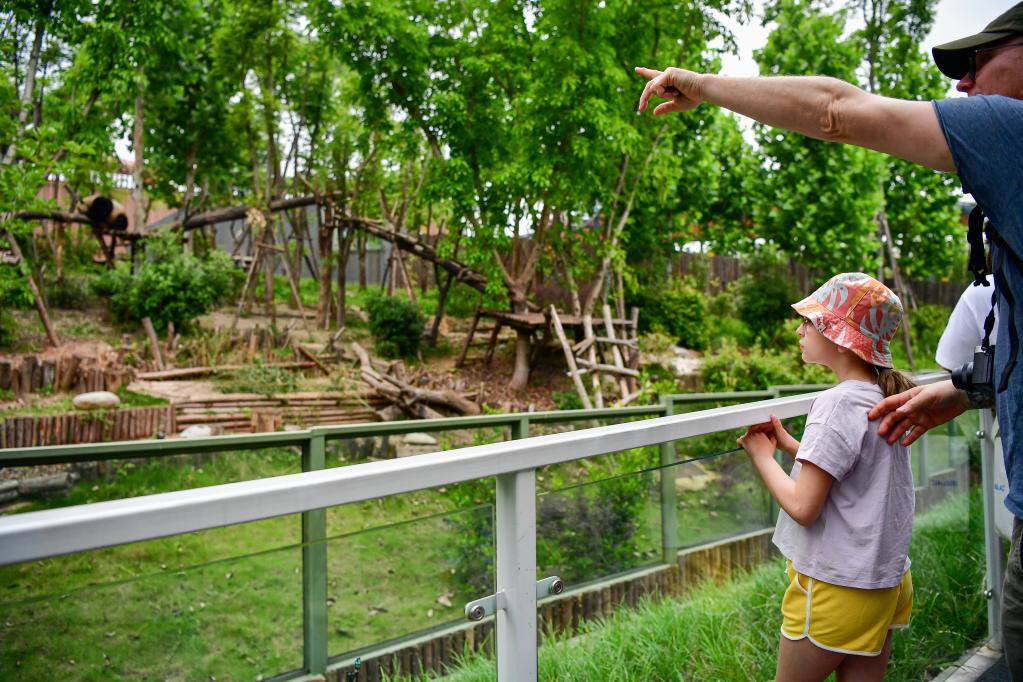 In fact, Vernay has been to Beauval Zoo, France, with her parents to see the giant pandas, including the first one born in France, Yuan Meng. Unfortunately, she had to watch from a distance over a huge crowd. After the birth of Yuan Meng's twin sisters, the Zoo held a naming ceremony for them and Vernay was invited to the event. She still remembers the names of the twins: Huan Lili and Yuan Dudu.
Last weekend, with the help of institutions and people in China and France, Vernay was finally able to fulfill her dream on a journey to the panda's home province in Southwest China with her parents.
Vernay said that she would bring to school her panda doll, a welcome present for her family from a staff member at the Chengdu Research Base of Giant Panda Breeding. She has many friends who are also quite taken with pandas and she has made many presentations about pandas to her classmates.
Vernay is keen to share her experience in China with her classmates and friends and the charities she works with once she returns home.
"It was all very memorable," Vernay's father said of her trip to China, also the first long trip the little girl has made. He said the whole family was impressed by the hospitality of the Chinese friends and believed that the trip would help awaken Vernay's curiosity about the world.