Landmark alley a witness of Chengdu history
Share - WeChat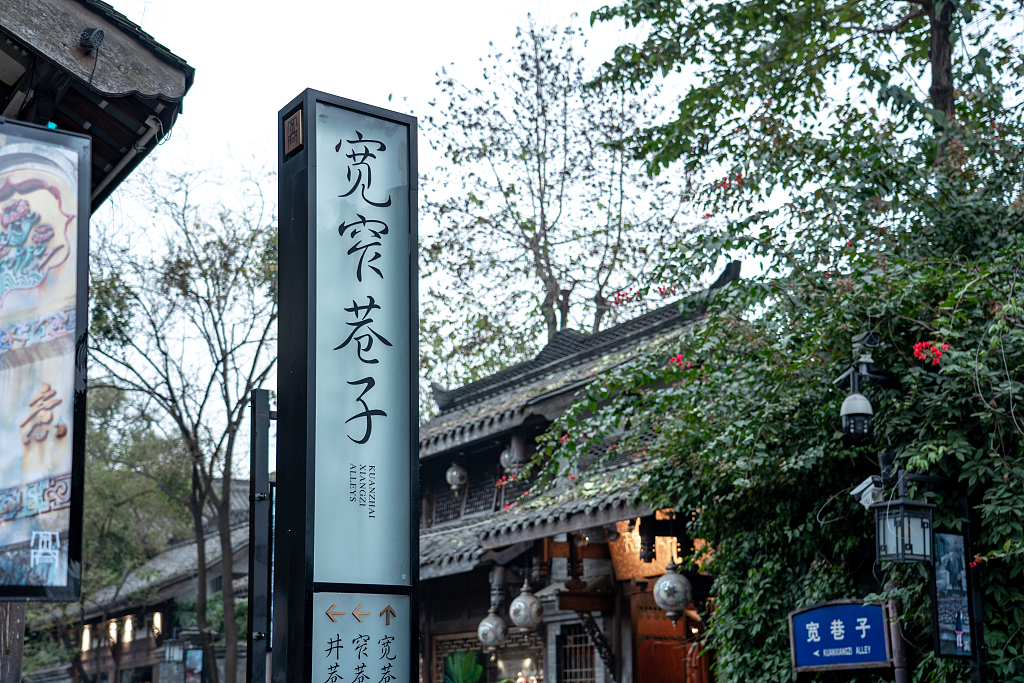 Located in the downtown area of Chengdu, Sichuan Province, Kuanzhai Alley is one of three major historic blocks in the city along with Daci Temple and Wenshu Monastery. As a landmark cultural landscape that has a history of more than 300 years, it has witnessed the history of the provincial capital.
Kuanzhai Alley traces its history to the year 1718, when emperor Kangxi of Qing Dynasty (1644-1911) dispatched soldiers to defend Chengdu after an insurrection of Dzungar forces was put down. To accommodate the soldiers, dozens of residential communities were built. And thus a series of hutongs or alleyways were formed. After more than 300 years, only three alleyways remained, namely Kuan Alley, Zhai Alley and Jing Alley. They were also the only Qing Dynasty streets left in Chengdu.
The three parallel alleyways underwent a major renovation in 2005 and reopened to tourists in 2008. Today, the Kuan Alley has the most Qing Dynasty buildings in the area, with more than 20 well-preserved courtyards, making it the most popular place for tourists in the block. Visitors can enjoy gaiwan tea and genuine Sichuan cuisines there. Meanwhile, in the Zhai Alley, visitors can admire both Qing Dynasty and Western-style buildings. It is a place where people can visit Western-food restaurants, cafes and bars. For visitors who want to try out Chengdu snacks and experience local folk culture, Jing Alley is a place they should not miss.
Over the years, Kuanzhai Alley has become a must-visit tourism spot in Chengdu, attracting tons of visitors every year. In 2022, the historic block achieved new development momentum after it was listed as a national-level tourism street in China.