Driving toward green future via incentives for EV sector
Share - WeChat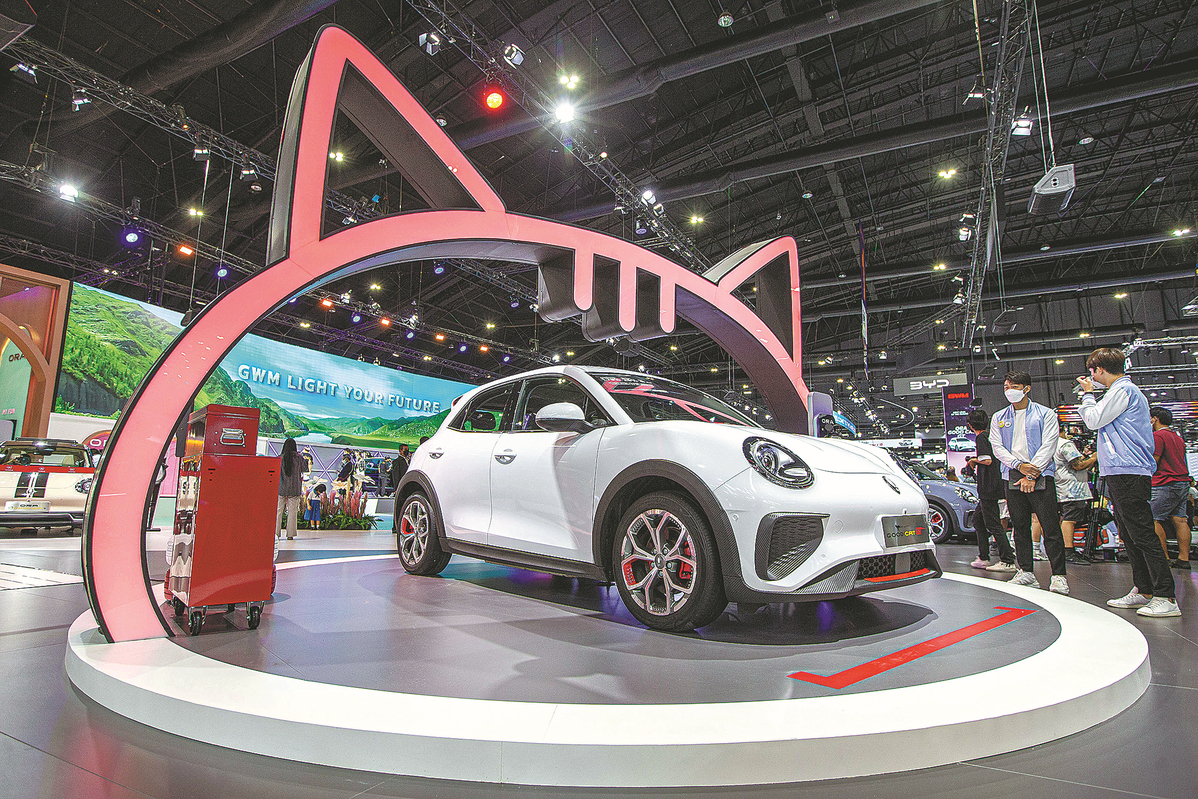 Heading southeast for two hours by car from Thailand's capital Bangkok along the country's eastern coastline, several huge clusters of car plants can be seen nestled amid tropical forests, promising a green revolution for the auto industry in Thailand and Southeast Asia, through the embrace of electric vehicles, or EVs.
As Asia's fourth-largest automobile assembly and export hub for carmakers, Thailand has enhanced its attractiveness as an EV production base by offering incentives to set up such plants, with Chinese brands winning growing recognition.
According to the Thailand Automotive Institute and the government's Department of Land Transport, sales of pure electric vehicles in Thailand reached 13,454 units last year, up a whopping 600 percent compared to the 2021 level.
Behind the dramatic surge in the country's EV industry, Chinese brands are undoubtedly the most visible force, said Wichai Kinchong Choi, senior vice-president at Kasikornbank, a leading Thai bank.
"With its innovative and advanced technology, Chinese EV brands are now making a turning point in the country's auto market that used to be monopolized for decades by Japan and other Western brands. Moreover, they have helped to improve Thai employment," he said.
At Great Wall Motor's new energy vehicles, or NEV, plant in Thailand's Rayong Province, the Chinese company's first overseas NEV production factory, a total of 11,616 vehicles were made last year, adding to the total output of 15,320 vehicles delivered since the brand's launch in Thailand in 2021.
Production in the plant is conducted by about 1,000 workers. Of these, about 95 percent are Thai employees, according to Li Guangyu, Great Wall Motor's ASEAN regional vice-president of manufacturing.
"With the continuous improvement in both the sales network and product lineup, we aim to achieve 15,000 or 18,000 deliveries in the Thai market this year. In the near future, our plant is expected to have all workers from Thailand except for a few Chinese for the management team," he added.