Artist produces traditional engravings on slate
Share - WeChat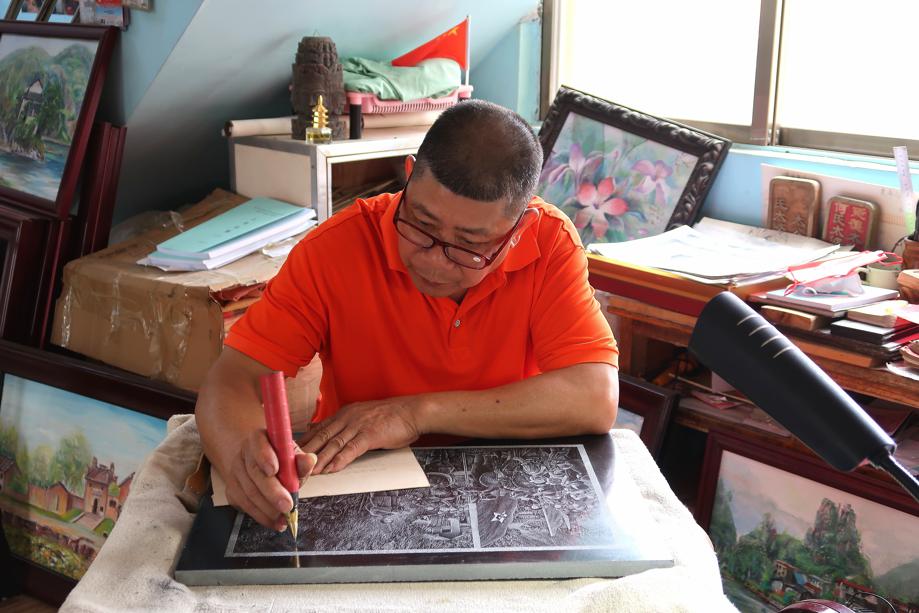 With a pen-like stylus in hand, Zuo Shiyun can make a picture on the smooth surface of a carefully chosen piece of slate.
Yingdiao, or shadow engraving, is one of the top five native art forms in the Guangxi Zhuang autonomous region, dating to the early Qing Dynasty (1644-1911) in Hezhou. Myriad engraved dots — in a technique known as stipple — form the contour and bring out the contrast of light and shadow as they vary in size, depth and density.
Zuo, a 66-year-old retiree from a mining management office in Hezhou, has been doing shadow engraving for 27 years.