Flame trees seem to ignite heat of summer
Share - WeChat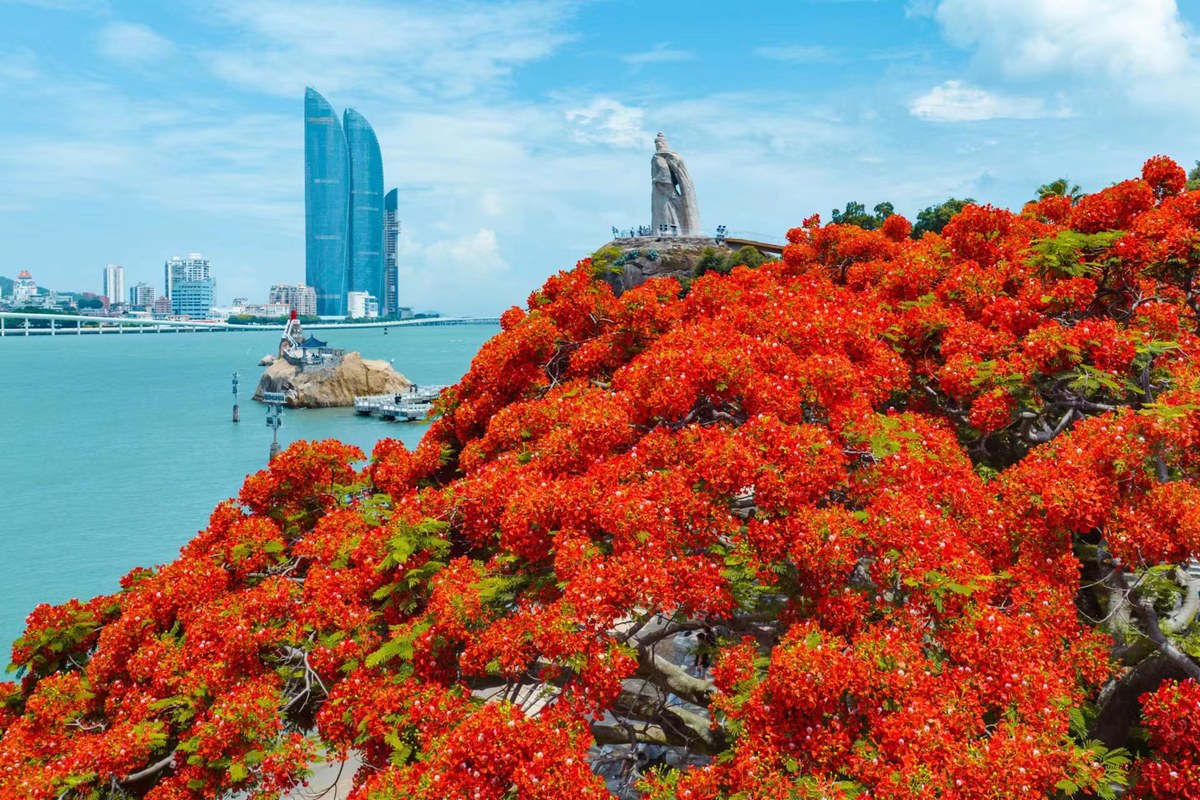 Flame trees, known for their flamboyant orange-red blossoms, are currently in peak form in Xiamen, Fujian province, seeming to ignite the heat of summer.
Residents and tourists alike are amazed by the blossoms on campuses, in parks and along the streets.
The trees favor a hot, wet environment with lots of sunshine. Its full-bloom stage is May to early June.