Peak performers set their sights high
Share - WeChat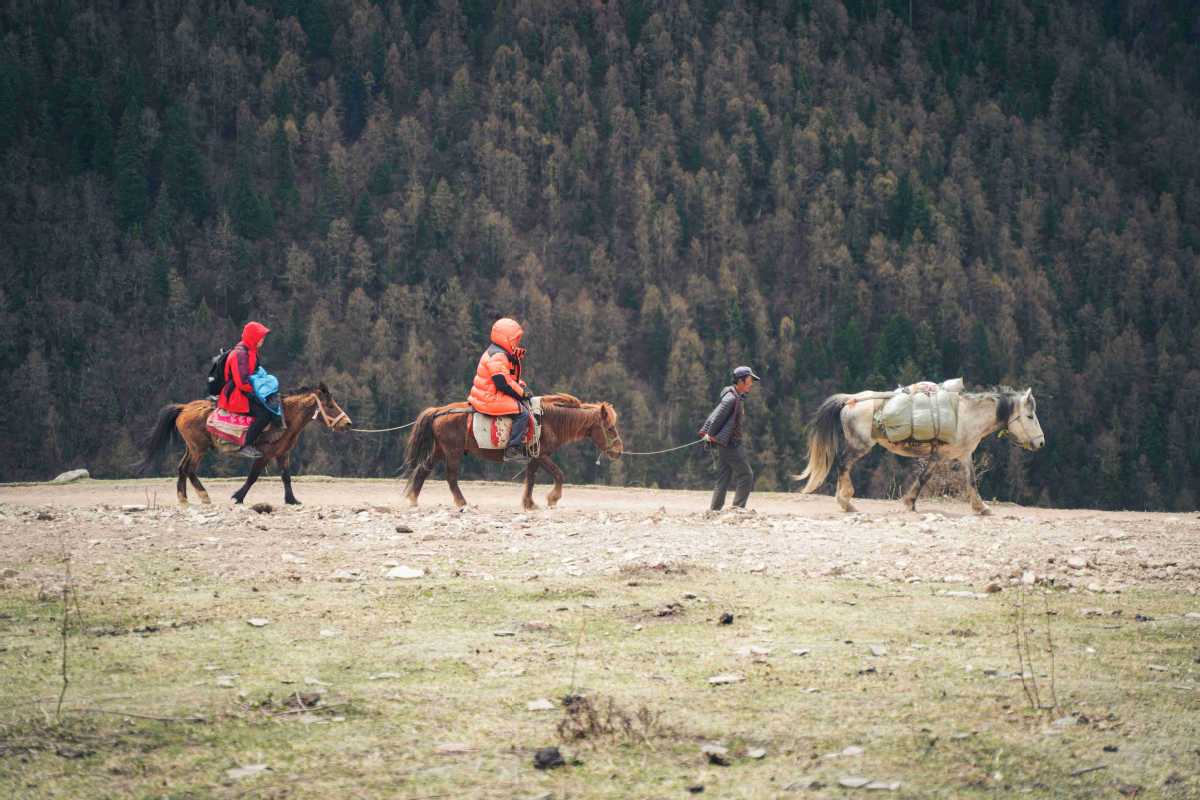 Snow-clad mountains attract rising numbers of young climbers
Twelve years ago, Xu Jianglei, the first person from Hunan province to climb Qomolangma, known in the West as Mount Everest, took his young daughter Xu Zhuoyuan to the Siguniang Mountain scenic spot in Sichuan province.
"My daughter did not experience any altitude sickness in the mountains — a decided advantage for climbers," he said.
Xu Zhuoyuan, now 16, has since made full use of this advantage. On May 15, she scaled Qomolangma's west face from Nepal to become the youngest Chinese female to climb the world's highest mountain.
When she was 12, she had said on a television variety show that she would conquer Qomolangma one day. Her father was shocked at the idea.
"Mountaineering is an extreme sport. I thought at the time how could such an inexperienced girl accomplish this task," he said. "But I later considered that as she had this idea, I should make plans to help her train for the attempt."
These plans resulted in Xu Zhuoyuan swimming and running a great deal.
From the ages of 12 to 16, she climbed five mountains that are more than 5,000 meters high, and last year, she reached the summit of Muztagh Ata, a 7,546-meter-high peak in Xinjiang Uygur autonomous region.
Her father said, "She was the first to reach the peak on that climb — ahead of the older participants."
With a wealth of mountaineering experience under her belt, Xu Zhuoyuan left Changsha, capital of Hunan, for Nepal on April 15. She arrived at the base camp on April 28 to begin altitude acclimatization training.
On the Nepal side of the mountain, climbers attempting to reach the summit must be 16 or older and have climbed peaks of more than 6,000 meters.
At 10 pm on May 15, Xu Zhuoyuan started out from Camp 4 at an altitude of 7,950 meters on the southern face of Qomolangma, reaching the summit after 10 hours.
Her father said: "The route was too long, the altitude too high, and the wind too strong. Conditions were bad and she was caught in a snow storm."
After her successful attempt, Xu Zhuoyuan said: "The wind blew snow in my face. Two of the nine people in my group gave up the attempt for safety reasons. I don't think Qomolangma is my last mountain — it will just be one of the summits I experience to deepen my understanding of life."
She added that reaching the summit was also a tribute to the first successful attempt at scaling Qomolangma, achieved by New Zealander Edmund Hillary and Nepalese Tenzing Norgay on May 29, 1953.