Hangzhou lights the flame for Asian Games with 100 days to go
Share - WeChat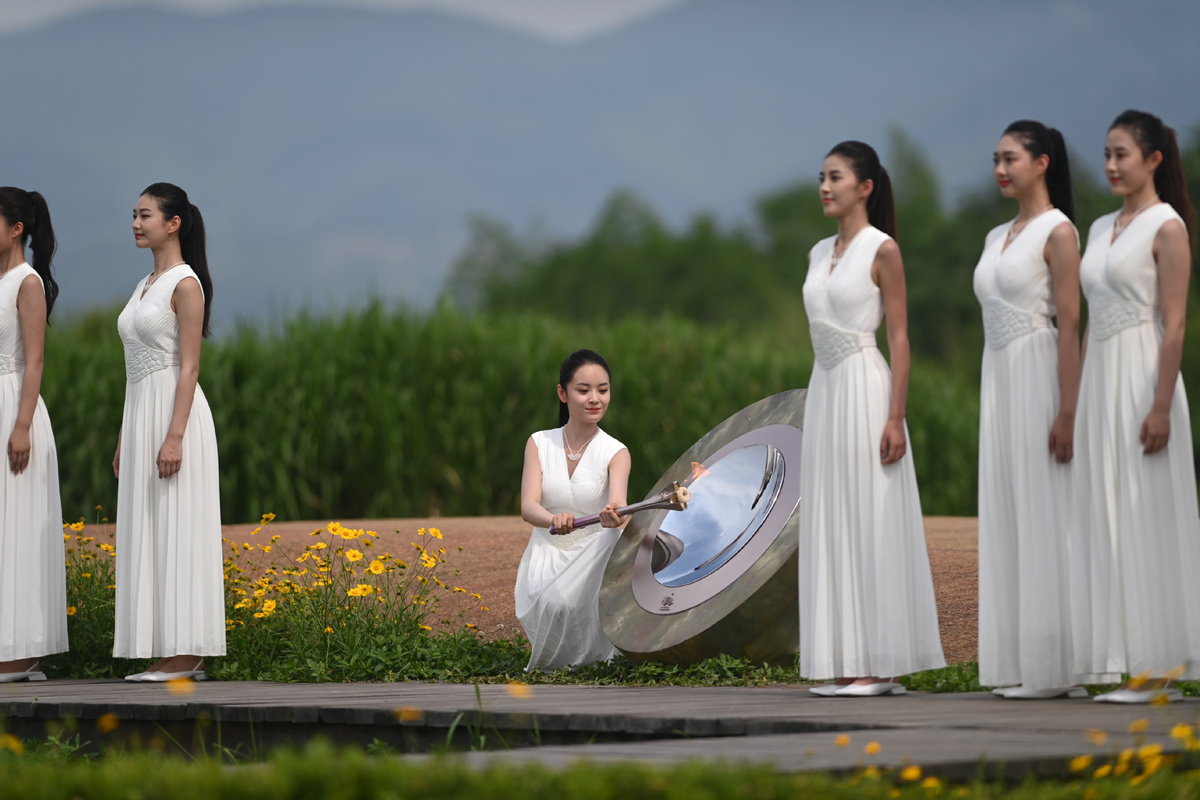 The Hangzhou 2022 Asian Games flame was lit at the Liangzhu ancient city on Thursday, marking the 100-day countdown to the opening of the 19th Asian Games.
Nineteen flame collectors, dressed in white, strolled up the steps before one of them lit a torch from the rays of the sun using a concave mirror. The outline of the mirror, designed like a jade bi, symbolizes the sun's rays.
The flame collector presented the torch to Yi Lianhong, secretary of the Zhejiang Provincial Committee of the Communist Party of China, who ignited the cauldron, whose design was inspired by a jade cong, the earliest cosmological model in Chinese civilization.
The ceremony was held in the Liangzhu ancient site, which was initially discovered in Yuhang County of Hangzhou in 1936. In 2019, the Archaeological Ruins of Liangzhu City was inscribed as a UNESCO World Heritage Site, gaining the world's recognition as a testimony to the existence of at least 5,000-year-long Chinese civilization.
The torch lighting and torch relay launching ceremony will be held at Hangzhou's scenic landmark West Lake, another UNESCO World Heritage site in mid-September, and the torch will be carried through 11 cities in Zhejiang Province.
A digital torch relay also kicked off online on Thursday. Over 21 million people have participated in a virtual torch relay as digital torchbearers through online platforms.
On September 23, the opening ceremony will present the first digital ignition ceremony in the Games' history, and digital torchbearers worldwide can ignite the flame together online.