Chinese soccer fan's pitch antic goes viral
Share - WeChat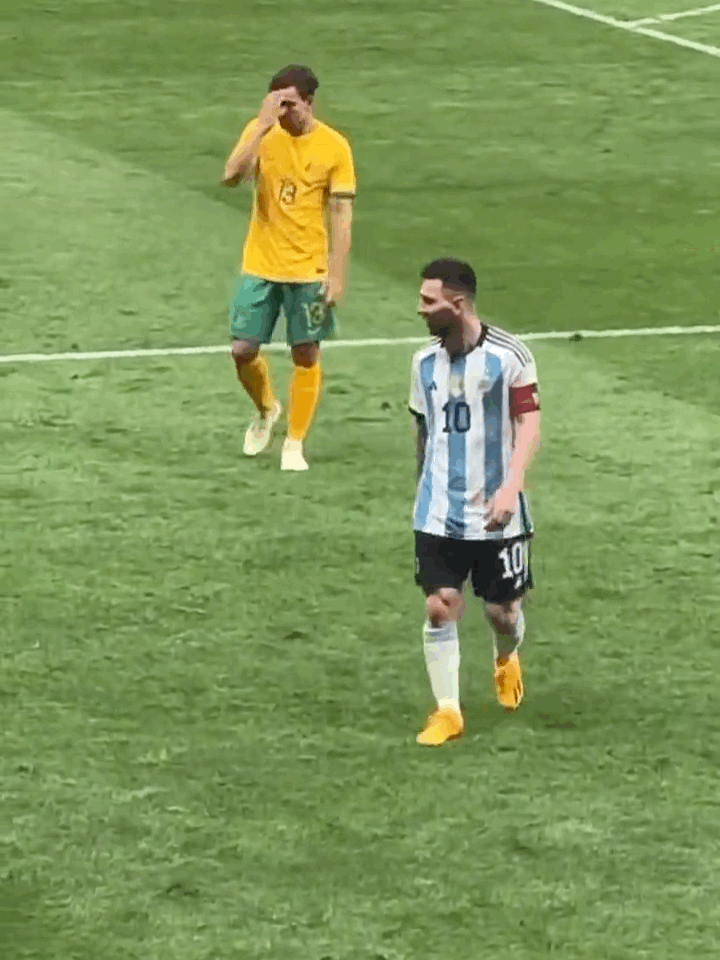 During a friendly soccer match between Australia and Argentina in Beijing Thursday, a Chinese fan ran onto the field to hug soccer legend Lionel Messi.
The fan was chased by security but managed to high-five Argentina goalkeeper Emi Martinez before being caught. The crowd in the Workers' Stadium cheered and shouted "niu bi" in Chinese, which means "awesome!" The fan did not lose his smile even as he was being carried away by security.
The video of the fan, which went viral on Chinese social media, had nearly 300 million views with the hashtag "fan rushes to hug Messi on field" on Sina Weibo, China's Twitter-like platform, as of Friday morning.
Most netizens expressed their admiration to the fan. Many others exclaimed he ran really fast, and even some joked with such quick legs the fan should join China's national soccer team.