Fujian dragon boat race sets sail
Share - WeChat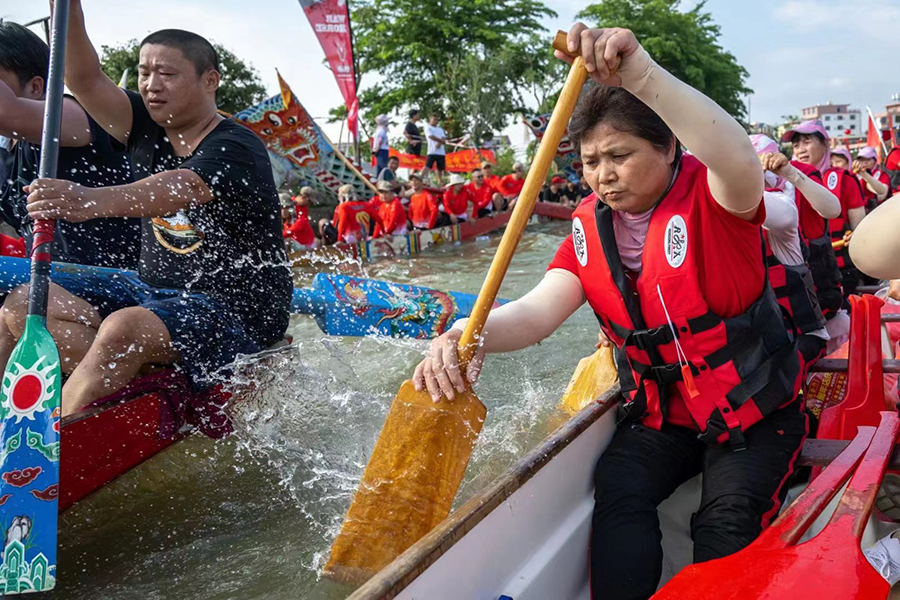 The ongoing "Climbing Dragon Boat" folk race event in Putian, Fujian province, keeps attracting spontaneous cheers and applause from the onlookers. The event kicked off on Monday at Huadi village of Huangshi town, Licheng district.
"Climbing Dragon Boat" is the local Putian dialect name for dragon boat racing. The tradition of dragon boat racing in Putian has been passed down for thousands of years, stemming from the Song Dynasty (960-1279).
Huadi village is a well-known "dragon boat town"., with its annual dragon boat racing event attracting many locals and visitors from other places.
Wu Jiang, the fifth-generation inheritor of Putian dragon boat traditional crafting techniques, said that it takes over 40 days for one person to make a dragon boat. If a team of four or five craftsmen are working together, it still takes over 10 days to complete.
The event will continue until early July and will be held in several counties and districts in Putian, with over 100 dragon boat teams and over 3,000 participants competing.