Irresistible lightness of being
Share - WeChat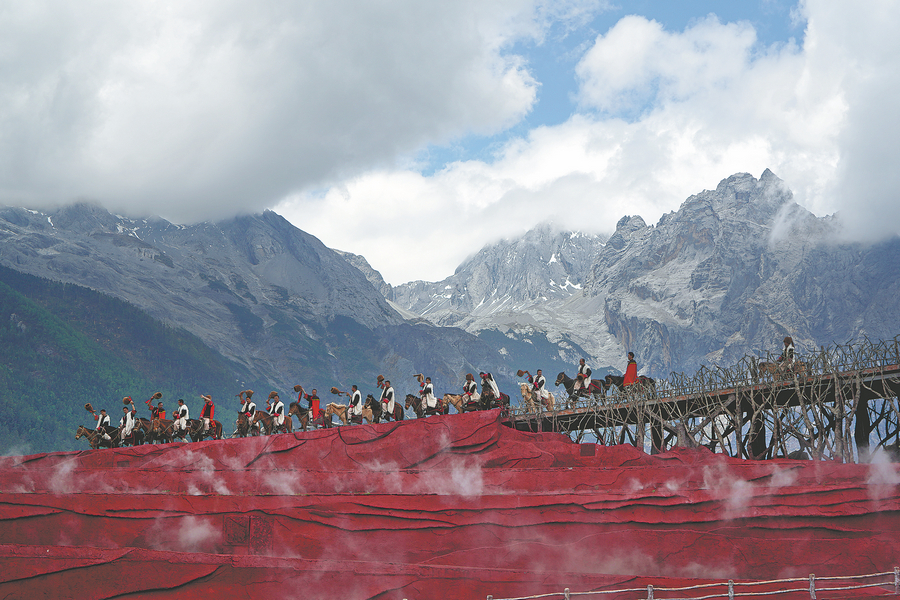 Lijiang is included in many bucket lists — for good reason, Xu Lin reports.
The breathtaking landscapes and rich cultural heritage of Lijiang, in Yunnan province, continue to captivate tourists. In the first quarter of this year, the city received over 18.38 million visits, with its revenue from tourism reaching 26.8 billion yuan ($3.73 billion), according to the official figures.
"Tourism in Lijiang has revived, recovering to the post-pandemic level," says He Libin, head of the Lijiang culture and tourism bureau.
The World Tourism Alliance, a global nongovernmental and nonprofit organization established in China, recently held its members' day in Lijiang.
Keynote speakers delivered speeches about how to explore diversified models of rural vitalization through tourism and shared experiences of typical cases, including Lijiang.
"Rural tourism has become an important way to consolidate and extend the achievements of poverty alleviation," says He, who attended the event.
He believes that Lijiang has consistently attracted a large number of visitors over the years due to the appeal of its natural landscape and the vibrancy of its ethnic culture.