Riots and protests a call for France to address social malaise
Share - WeChat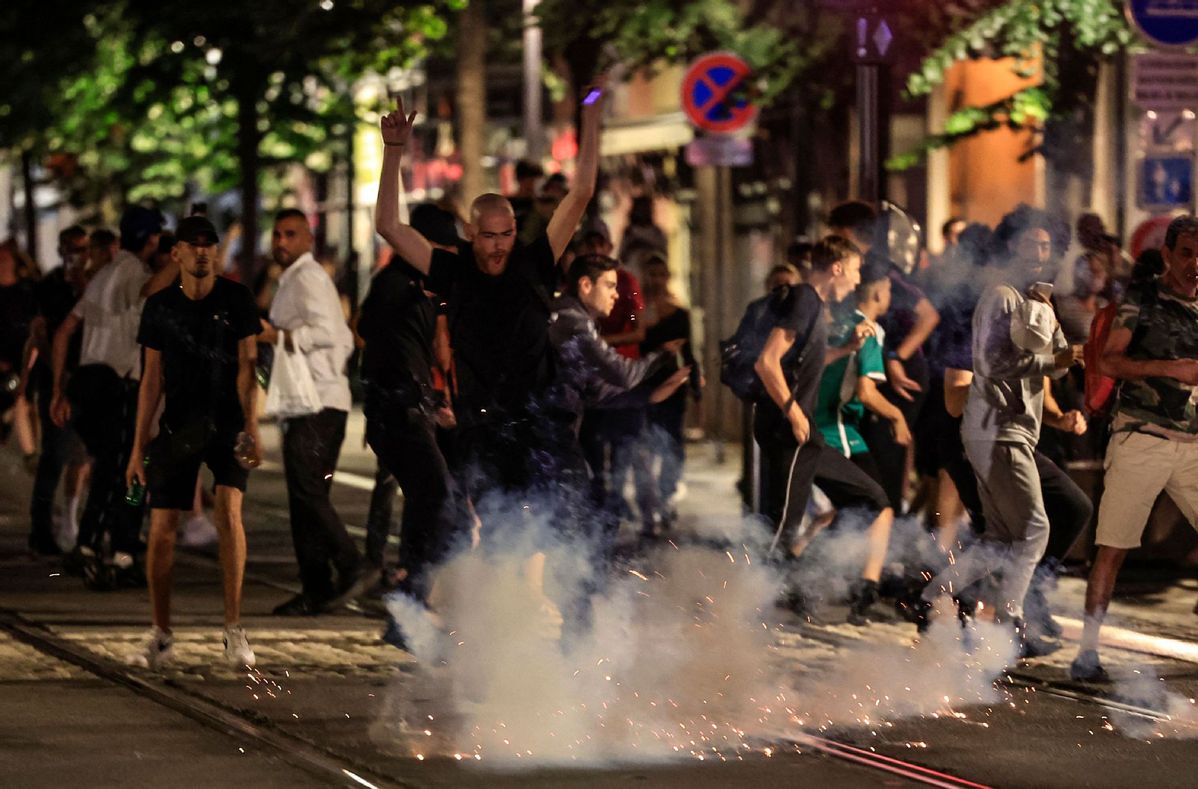 The protests and riots in France over the past week against a police officer shooting a 17-year-old youth of Algerian descent for not complying with a traffic stop in the Parisian suburban town of Nanterre on June 27 is a reflection of racial discrimination and inequality, and the absurd laws that give police a license to kill.
As a Chinese journalist who has spent 13 years working in the United States and Europe, I am used to seeing police officers carrying guns and sometimes even automatic rifles. This is in stark contrast to China where the vast majority of police officers do not carry guns.
The killing of Nahel Merzouk in Nanterre can be attributed to a 2017 law, introduced in the wake of the 2015 Paris terror attacks, which expands the scope of situations when police officers can open fire including situations when they feel their life or physical safety, or the life of another individual is at risk.
Shockingly, 13 people were shot by police officers in France last year for not complying with a traffic stop, and the majority of the victims since 2017 have been people of African or Arab origin. But just like in Nahel's case, why people failing to comply with a traffic stop deserve the death penalty is hard to comprehend.
While there should be no excuse for any violence, the protests and riots, in which public buildings and shops have been vandalized and looted, and cars burnt, reflect the dormant anger among young people of African and Arab descent who are more susceptible to police brutality in France.
The Defender of Rights, a human rights watchdog, reported that black youths or those of North African origin are 20 times more likely to be subjected to police checks than the rest of the population.
No wonder Ravina Shamdasani, spokeswoman for the United Nations Human Rights Office of the High Commissioner, voiced her deep concern over the shooting on June 30, saying that this is a moment for France "to seriously address the deep issues of racism and discrimination in law enforcement".
Not surprisingly, many of the protesters and rioters over the past week were from working-class communities, which have been haunted by persistent poverty, discrimination and unemployment.
A study in 2019 of nine countries in Europe and North America found that France had the highest rate of discrimination against non-White people during the hiring process. And the fact that crowdfunding for the family of the police officer who shot Nahel added up to €1.6 million ($1.73 million), four times the amount raised for the teenager's family, is a reflection of the racial tensions in French society.
Adding to the racial tensions is the widening wealth gap in France. While the top 10 percent households owned 41 percent of all household wealth in 2010, the figure increased to 47 percent in 2021. The Challenges business magazine reported on Wednesday that the combined business assets of France's richest 500 people have risen by 17 percent in one year to reach €1.17 trillion ($1.27 trillion).
I felt the public anger over inequality and poverty among people while covering the "Yellow Vest" protests in Paris, which started in November 2018.The same frustration was evident when people across the social spectrum held a mass protest in Paris on May Day this year.
France is an amazing country and a great place to travel. However, in Paris and other major French cities certain neighborhoods, often with large numbers of people of African and Arab origin, look more like rundown places without receiving enough attention of the government.
The "peak" of the latest riots might be over as French President Emmanuel Macron said. But it's time the French government addressed the social malaise of inequality, racial discrimination and police brutality. And it better do so with a sense of urgency before another major unrest by the underprivileged people erupts.
The author is chief of China Daily EU Bureau based in Brussels. chenweihua@chinadaily.com.cn
Most Viewed in 24 Hours
China Views