NATO shows its true colors as a war machine
Share - WeChat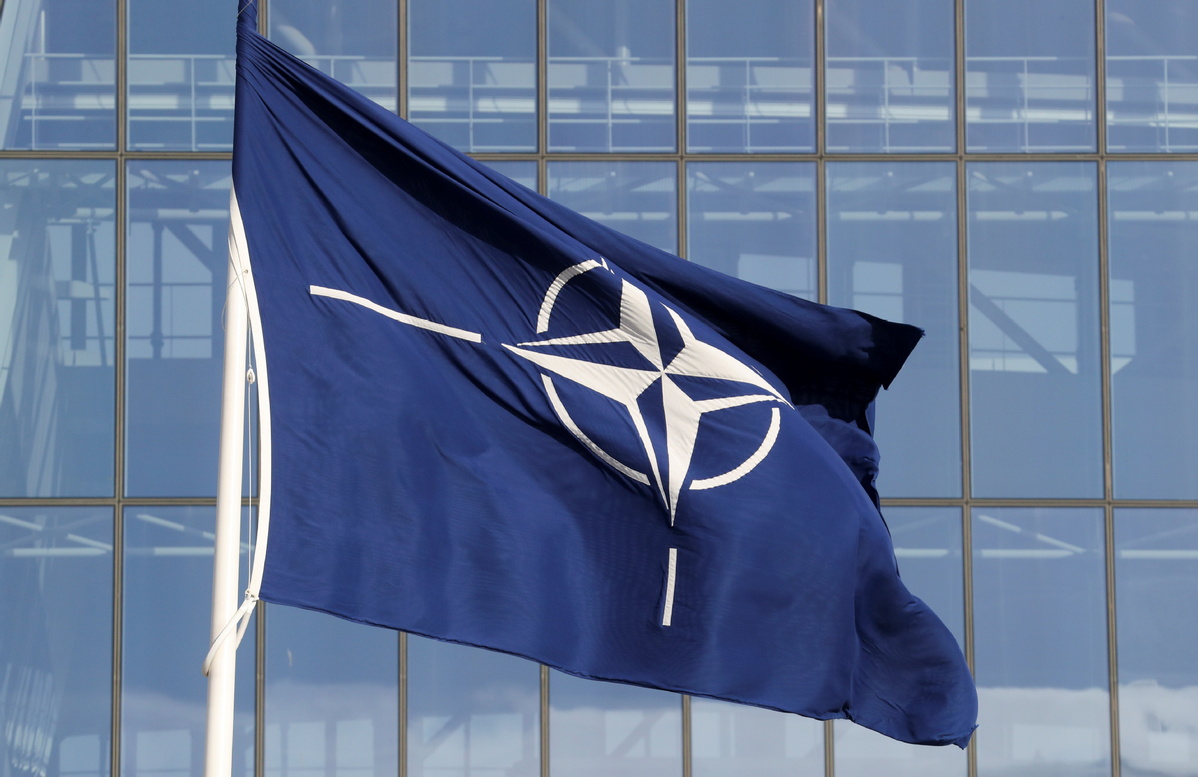 The just-concluded NATO Summit held in Vilnius, Lithuania, does not bode well for global peace for the simple reason that none of the participants bothered to talk about peace and instead focused on war — how to prolong the Russia-Ukraine conflict to be precise.
The United States' announcement on July 7 to provide Ukraine with cluster munitions, which are banned by more than 120 countries, cast a shadow over the meeting of the 31 NATO member states even before it started. The deafening silence of the leaders of the NATO member states on the US' decision exposes the cowardice and hypocrisy of the military alliance led by Washington.
NATO Secretary General Jens Stoltenberg, whose term has been extended for one more year due to his absolute obedience to the US, has indeed earned his reputation as a "supreme fool" given by former Australian prime minister Paul Keating in an op-ed on Monday.
All the talks by Stoltenberg and most other NATO leaders were about swearing to support Ukraine against Russia by, for example, providing Ukraine with more munitions and training Ukrainian pilots to fly F-16 fighter jets.
No one talked about or showed any interest in helping negotiate a cease-fire in the Russia-Ukraine conflict, or seeking a diplomatic solution to the crisis, which is what the rest of the world wants.
Hungarian Prime Minister Viktor Orban is one of the few exceptions among the Western leaders. He tweeted on Tuesday that "instead of shipping weapons to Ukraine, we should finally bring peace", a message he has repeated many times.
Stoltenberg stressed that NATO members will hike their military spending by 8.3 percent in 2023 and called for raising the NATO budget even further despite the fact that the US alone spends more on defense than the next 10 countries put together.
In essence, Stoltenberg called for an arms race at a time when the biggest challenge facing humanity is climate change and pursuing sustainable economic development.
NATO, despite its flowery rhetoric, is by no means a defensive alliance given its notorious record in Libya, Iraq and Afghanistan. These wars, invasions and occupations have resulted in the deaths of countless innocent civilians and economic losses worth billions of dollars.
No wonder the vast majority of countries have not followed the US, the European Union and the United Kingdom in imposing economic sanctions on Russia because no Western political leader has ever called the killing of innocent civilians in Afghanistan, Iraq and Libya and other countries by foreign forces war crimes.
NATO in its communique on Tuesday groundlessly accused China of "employing a broad range of political, economic and military tools to increase its global footprint and project power". The fact is, it is NATO that has been trying to subjugate the world militarily, in sharp contrast to China's efforts to help build roads, bridges and other infrastructure facilities in developing countries and China's record of not engaging in any war for decades.
NATO has refused to learn any lesson from the wars, invasions and occupations, and the deaths of tens of thousands of innocent civilians. Instead, it has been doubling down on its reckless expansion eastward.
Many former US officials and foreign policy observers have said that NATO's expansion since the 1990s was a major trigger of the Russia-Ukraine conflict. And even though French President Emmanuel Macron has put a halt on NATO's plan to open a liaison office in Japan, Stoltenberg still insisted on Wednesday that he is not giving up his efforts to do so, and that the topic will be discussed in the future.
What he meant to say is that NATO will continue its efforts to expand eastward, even into the Asia-Pacific region, despite the military alliance, according to its charter, being limited to the North Atlantic. In Keating's words, NATO is trying to bring plague to Asia, a region which has not seen any war — but unprecedented peace and economic development — for decades.
The saber-rattling by NATO in Vilnius shows its weakness and desperation in the face of the rapid rise of the rest of the world, especially the developing countries. The rest of the world has seen NATO's true colors and will not kowtow to it.


The author is chief of China Daily EU Bureau based in Brussels.
chenweihua@chinadaily.com.cn.
Most Viewed in 24 Hours
China Views