Global lens: Under the weather
Share - WeChat Extreme climatic conditions threatening communities across the globe set to increase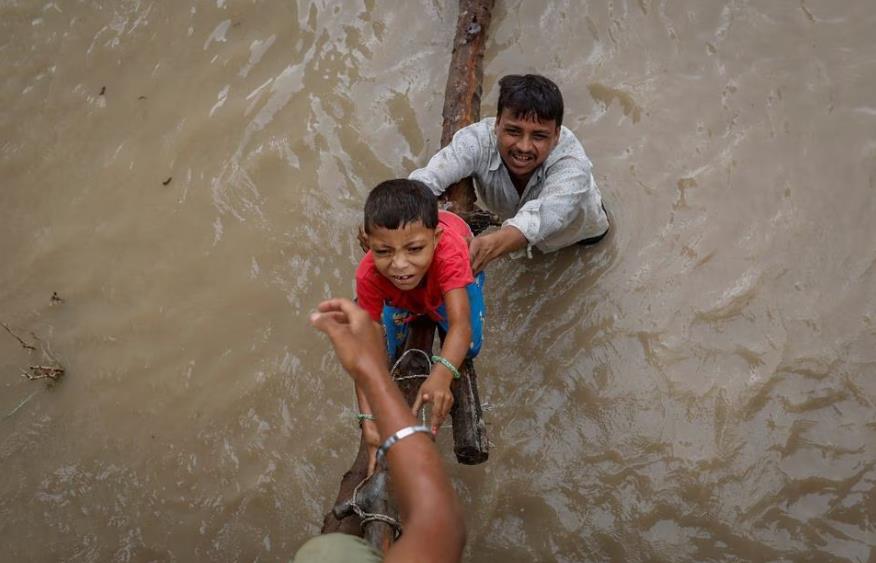 Countries across the world continue to experience extreme weather conditions such as severe thunderstorms, widespread fires and excessive heat waves.
In the United States, where emergencies were declared in several counties of New York amid inundated streets, a 35-year-old woman died after being swept away by floodwater as she tried to evacuate her Orange County home on Sunday. The flooding has caused "easily tens of millions of dollars in damage", county official Steve Neuhaus said on Monday.
In Montpelier, the capital of Vermont state, streets turned into rivers and water spilled into shops downtown, where a travel ban was issued. Residents endured "record-breaking flooding" over the past two days, according to city authorities.
Fears about global temperatures reaching record highs have become a reality, as the Earth's average temperature hit 17.23 C on July 6 and 17.18 C on July 4 and 5. The redline of 17 C was crossed on consecutive days.