Disabled baristas take a shot at new careers
Share - WeChat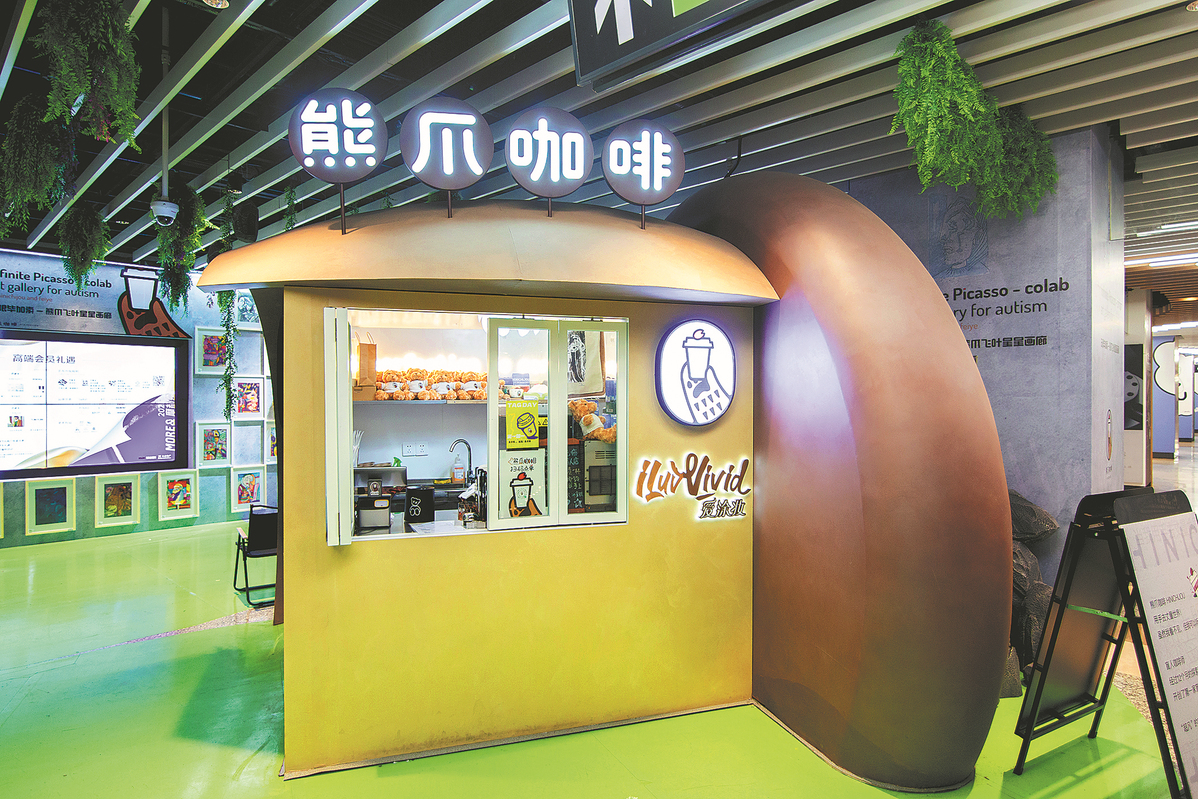 Booming coffee culture is providing employment opportunities, job satisfaction
In a small hutong in Beijing's Dongcheng district there is a cafe that is often quiet. Named Jingmo, or silence, the cafe was founded by Zhang Long, a 38-year-old barista with a hearing impairment.
More than a decade ago, Zhang quit his job as a web editor and enrolled in barista courses. One of the motivations for his career change was to work in an occupation where he had greater interaction with people.
In 2012, he found a job at a Starbucks store in Beijing, but left three years later to open his own cafe.
With his hearing disability, Zhang said the biggest challenge he has faced as a barista is frothing milk for drinks such as cappuccinos.
"In terms of coffee-making skills, frothing milk is the most challenging," he said in an interview via WeChat. "People with a hearing impairment cannot hear the sound of frothing milk, so they need to rely on their eyes to observe the swirling motion and use their hands to feel the vibrations of the milk froth."
After numerous attempts and experimentation, Zhang found a solution. He realized that he could use temperature as a determining factor, and discovered that milk froth had the best texture when it was heated between 55 C and 65 C.
While Zhang worked out his own method to overcome his disability, advances in technologies such as speech recognition and text-to-speech translators are helping create barista careers for people with disabilities, particularly those with hearing or visual impairments. The job opportunities are being created at a time when China's coffee market is rapidly expanding.
Li Wei, deputy director of employment service department at the China Disabled Persons' Federation Employment Service and Administration Center, says coffee shops catering to the needs of the disabled are rising in popularity, and more coffee shops are hiring baristas with disabilities.
"Many disabled baristas possess excellent personal qualities and exceptional skills. They not only have a higher tolerance for hardship compared to able-bodied individuals but also show a strong dedication to mastering their craft," he said.
"When disabled baristas receive recognition from customers and affirmation from society, their employment opportunities will continue to expand."