Changing times demand changed outlook on building giant universities
Share - WeChat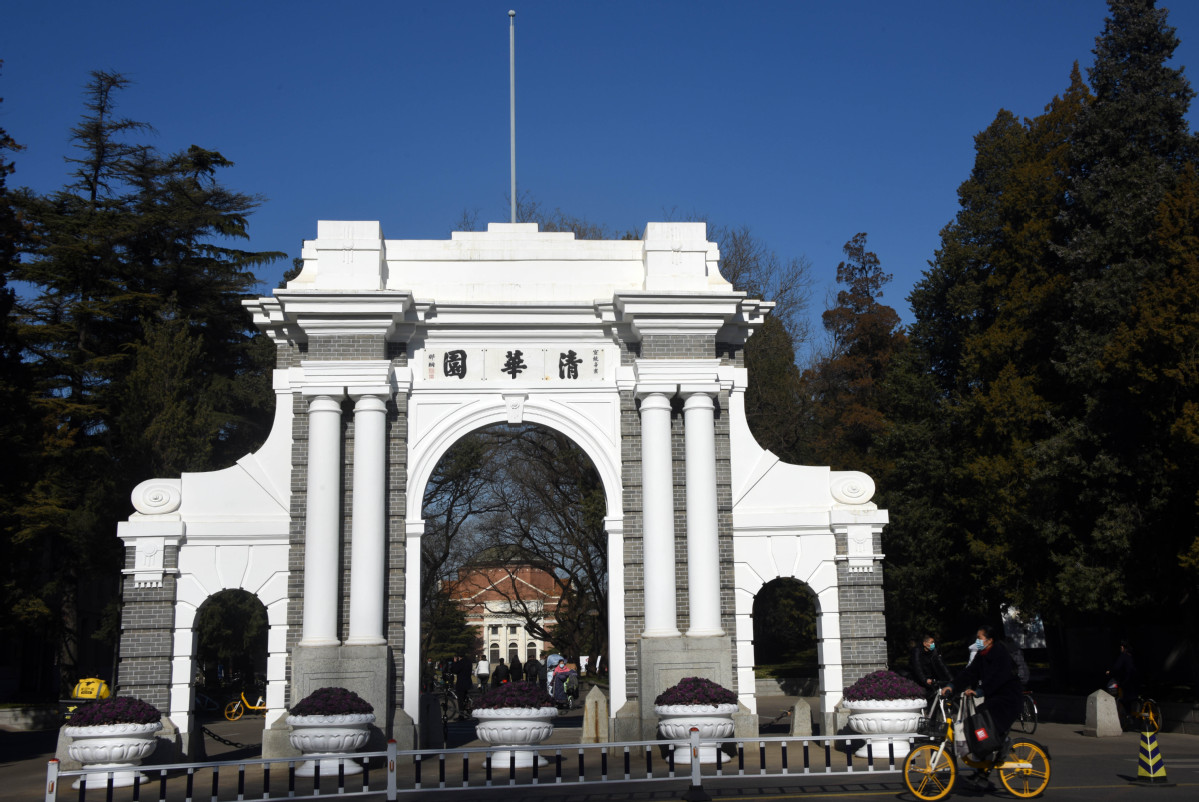 Editor's note: Some famous universities including Peking University have announced that they allow the public to enter the campus. Top universities are popular sites for travelers, especially for Chinese parents and students to embrace the academic atmosphere, writes a veteran journalist with China Daily.
Many Chinese families visiting countries like the United Kingdom and the United States are likely to choose Oxford, Cambridge, Harvard or Massachusetts Institute of Technology as some of their travel destinations. They take their children to those universities not only to encourage them to work hard so one day they could enroll there as students but also to enjoy the beautiful sceneries and atmosphere on the campuses.
That trend is changing, with the focus being more on universities in China, partly because of the increasing difficulties in arranging overseas travels and partly because many Chinese universities now boast of attractions as good as those in UK and US universities.
During summer vacations, the campuses of Peking and Tsinghua universities are crowded with such visitors. Ranked among the world's top 50 universities and built on the sites of former imperial gardens, the two universities are becoming hot tourist attractions thanks to their academic records, huge sizes, beautiful landscape and historical value.
In fact, to ensure the normal functioning of the universities, the two universities' administrators have taken some measures, such as allowing visitors' entry only through pre-appointment in order to control the flow of people. Good universities in other cities, too, are finding it difficult to control the flow of visitors.
As a result, more and more teenagers are enrolling in universities. This year, for instance, about 11.58 million students are expected to graduate from college. In contrast, in 1977 when I entered college, less than 280,000 students sought admission to college.
To accommodate the increasing number of students, more universities were built and existing campuses enlarged with investments from governments at different levels and donations. As for the size of the universities, the smallest among the top 10 covers more than 600 hectares. As a matter of fact, a university with fewer than 20,000 students is now considered small in China.
During my recent visit to Hangzhou, Zhejiang province, I booked into a hotel on the campus of Hangzhou Normal University. The university, ranked about 200th among China's 3,000 universities, is little known except for the fact that Alibaba founder Jack Ma studied there.
What impressed me about the campus were the artistic, avant-garde design of the teaching buildings, zigzag paths leading deeper into the gardens, gurgling streams and the fragrance of osmanthus trees that covered the entire campus.
The campus is spread over nearly 300 hectares. I tried several times to take a walk around the campus but could not get out of one part before I felt tired in Hangzhou's humid July climate. For many urban residents in China, living close to a university is becoming an advantage because they not only have access to the park and open spaces — ideal for a walk — on the campus but also can use its sports facilities as well as the canteens that offer meals at a relatively low price.
Given China's negative population growth, however, I think governments at different levels should consider containing both the size and number of universities. A dwindling population will inevitably lead to fewer students. Similarly, investment in higher education should also be contained and the saved amount used to improve the quality of education.
Small is good should become a new norm for universities. Take the Peking Union Medical College for example. The medical college has a campus no bigger than a football field and enrolls only about 1,000 students every year. However, its education quality is widely acknowledged as world class and top hospitals make a beeline to hire the medical graduates from there.
I have visited about two dozen Chinese universities over the past decade or so and I like them better than most of the parks, because on campuses you can also chat with students who make you feel young. A retired man who likes walking, I prefer a university campus to a public park for my daily walk.
The author is former deputy editor-in-chief of China Daily.
kangbing@chinadaily.com.cn
Most Viewed in 24 Hours
China Views