Sullivan's smear campaign could weaken Sino-US climate cooperation
Share - WeChat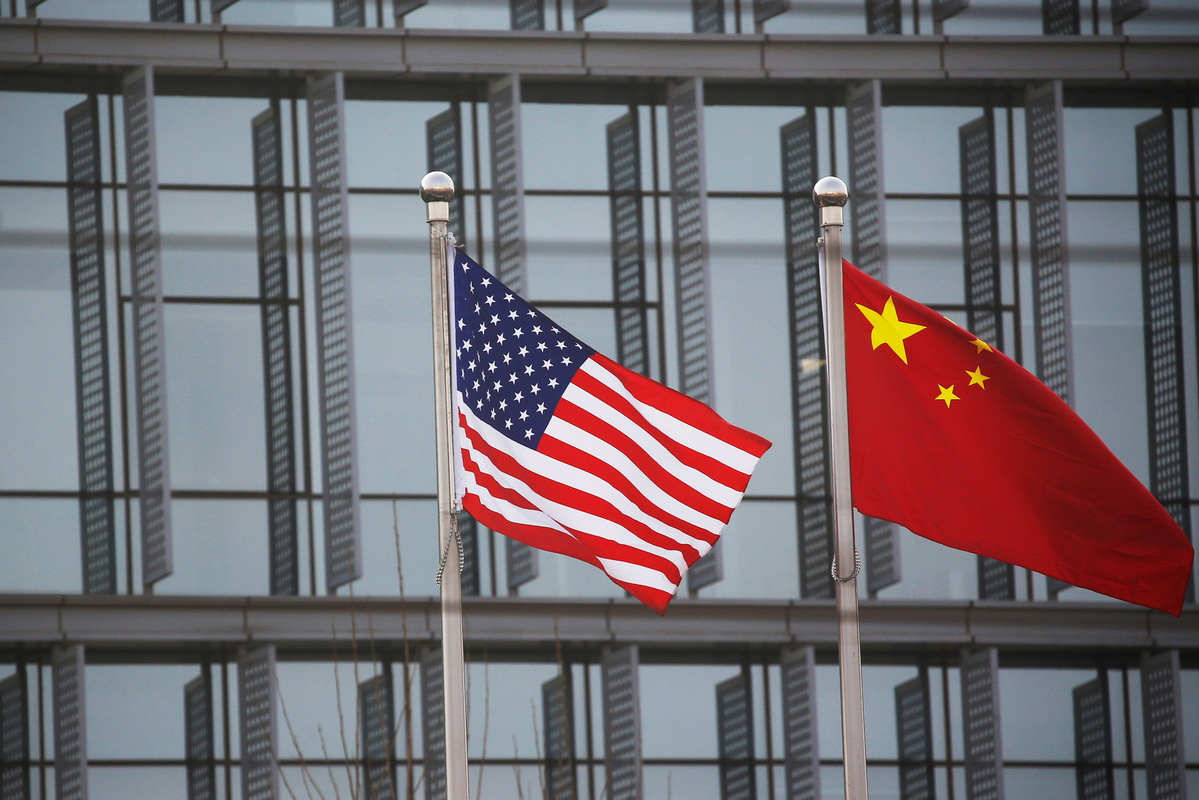 US National Security Advisor Jake Sullivan told CNN's State of the Union aired on Sunday that the world should "pressure China to take more dramatic action to reduce emissions". It is not known whether Sullivan was prompted by CNN anchor Jake Tapper's question to say so or he could not help taking a swipe at China, a disease that has spread like an epidemic among US politicians.
However, such provocative remarks certainly didn't help promote the cause of US Special Presidential Climate Envoy John Kerry's visit to China from July 16 to 19. Kerry visited China to help revive the climate cooperation between the world's two largest economies ahead of the UN Climate Change Conference, which is scheduled to be held in Dubai in November.
Sullivan's finger-pointing is laughable since the United States is by far the world's biggest historical emitter and is accountable for 20 percent of the global total emissions from 1850 to 2021. China is a distant second, accounting for 11 percent.
Moreover, China's per capita emission of 7.8 tons in 2020 was much lower than the US' 13 tons, Australia's 14.8 tons, Canada's 13.6 tons and the Republic of Korea's 11 tons, according to the World Bank.
Also, China is the largest investor and producer of renewable energy. According to Ember, an energy and climate think tank, the increase in China's wind generation capacity in the past two years was much more than the previous seven years. And in 2022, the country generated 46 percent more wind power than all of Europe, the second-largest wind generating economy.
According to a Bloomberg report, China accounted for nearly half of the world's low-carbon spending. Last year, it invested $546 billion in clean energy including in solar and wind energy, electric vehicles and batteries. The amount is four times higher than that of the US.
Also, China has pledged to peak its carbon emissions before 2030 and achieve carbon neutrality before 2060.
All these achievements and promises are laudable and should be supported. However, the US is busy trying to sabotage China's economic and technological development, including cracking down on China's clean energy companies.
China's fight against climate change would have been more successful had the Donald Trump administration not launched the trade and tech war against the country and the Joe Biden administration not intensified it.
The global fight against climate change, too, would have been more successful had Trump not withdrawn the US from the Paris Agreement in 2017, a decision that Biden reversed in 2021 after four precious years were wasted.
Worse, rich nations, led by the US, still have not honored the promise they made in 2009 to provide $100 billion in climate finance for developing countries to help them adapt to and mitigate climate change, evoking an outcry from the Global South and environmental groups.
Therefore, US officials should indulge in some introspection instead of doubling down on China and intensifying their smear campaign against the country.
Having said that, many in China believe the country should do more to reduce emissions and expedite its switch to a more sustainable development path.
International cooperation, especially between China and the US, is vital to tackling global challenges. In this context, US Treasury Secretary Janet Yellen hit the nail on the head when she said during her visit to Beijing earlier this month that, "President Biden and I do not see the relationship between the US and China through the frame of great power conflict. We believe that the world is big enough for both of our countries to thrive". In essence, she echoed President Xi Jinping's remark that "the broad Pacific Ocean is vast enough to accommodate both China and the US".
The US has a lot to do to match its words with deeds. But such constructive remarks from Yellen are welcome, especially when compared with Sullivan's ranting.
The author is chief of China Daily EU Bureau based in Brussels.
chenweihua@chinadaily.com.cn
Most Viewed in 24 Hours
China Views