Chengdu a tale of twofold city with leisure, diligence
Share - WeChat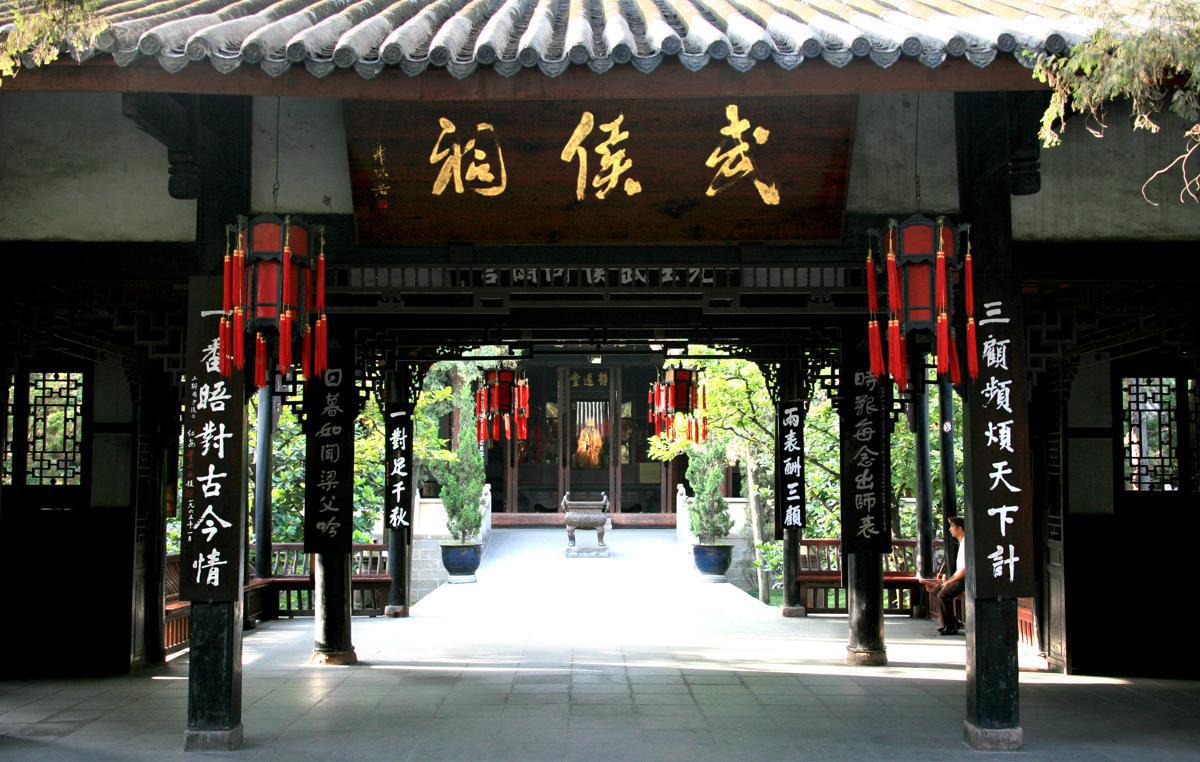 Each city has its unique characteristics, and a special feature of Chengdu, capital of Sichuan province, is long believed to be its leisurely lifestyle.
A typical day for a Chengdu resident starts with chatting (locally called bai longmenzhen) over a pot of tea in a teahouse with friends. After a hot-port lunch, the group is more likely to move to a mahjong room for the afternoon before having a hot, spicy dinner which could last well into the night.
Such a picture, I believe, is shared by many in China. And this is what perhaps has attracted thousands of youngsters to settle down in Chengdu. After all, few could refuse the temptation of a leisurely life when most of us are living under pressure of all kinds, from jobs and commuting, to meeting deadlines, to caring for the family and parents.
But most of those who shifted to Chengdu in search of a leisurely life soon found they were mistaken. My recent weeklong visit to the city convinced me that the city is not a place to relax but an engine on the fast track of development.
Taking a walk after checking in at my hotel, I soon found I had lost my way in a forest of tall office buildings, apartment complexes, parks, shopping malls, restaurants and even teahouses. I could not find any of Chengdu's landmarks that I was familiar with. Later, I was told that I my hotel was in a newly developed area that did not exist when I last visited the city more than a decade ago.
Chengdu is now one of the most important cities in western China and is ranked fourth in terms of population (with nearly 21.3 million permanent residents) among all Chinese cities. Ten years ago, the city's population was a little more than 15 million.
Without a solid economic foundation and fast economic development, it would have been impossible for the city to support a population that has increased by 600,000 a year on average in the last decade. Despite the three-year COVID-19 pandemic, which had a negative effect on the local economy, the city's GDP has increased by 6.2 percent on average a year in the past five years.
From my hotel room window, I could see that the construction of a subway station is in its last stages with dozens of people working round the clock in different shifts. Noisy to me as it was, I tolerated it because I learned the workers were working hard to ensure the new subway line begins operations before for the World University Students' Games scheduled for late July.
When I hailed a taxi to the airport, the driver asked me: "Which one are you heading to?" Though he complained that the new Tianfu International Airport was very far, he was apparently trying to show off that his city now has two airports. Determined to turn Chengdu into an important civil aviation hub, the city authorities have invested huge amounts of money to build a new airport while expanding the old one. Chengdu's airports' passenger handling capacity now ranks fourth in China, behind only Beijing, Shanghai and Guangzhou.
The ever-expanding city, its fast increasing population, the hard-working construction workers and hundreds of skyscrapers have convinced me that Chengdu is not a city of leisure. Instead, it is a city, like most other cities in China, which is losing no time in boosting development.
Having said that, I still believe a leisurely life is still the best "selling brand" for Chengdu as proved by numerous teahouses and mahjong rooms, which are rarely seen in other cities. Even in the new developed area which my hotel was, neon lights were flashing ads inviting visitors to come and enjoy their stay in Chengdu.
Getting into teahouses and mahjong rooms, one soon finds that those who frequent the places are mostly gray-haired retired people. It is such people who are helping make Chengdu's leisure business and earning Chengdu the title of a city of leisure.
Chengdu residents like to juxtapose the two characters of the name of the city from Cheng-Du to "Du-Cheng". The latter means "all fine" or "everything is okay". It is all fine with me if one calls Chengdu a city of leisure, or a city to build careers.
The author is former deputy editor-in-chief of China Daily.
kangbing@chinadaily.com.cn
Most Viewed in 24 Hours
China Views