Superstar Marbury pays visit to 'village basketball' court
Share - WeChat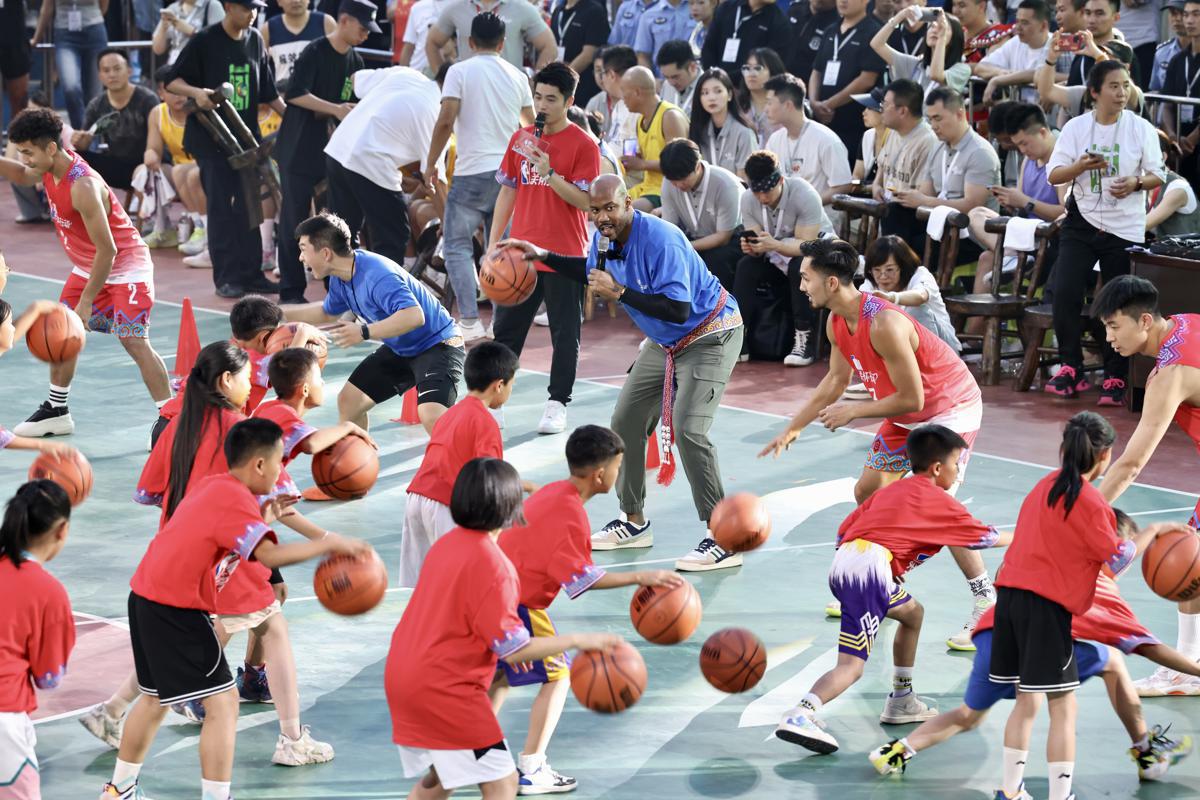 Former NBA and CBA star Stephon Marbury arrived in Taipan village of Guizhou province, home to the village basketball tournament ("Cun BA"), on the evening of July 24. Warmly welcomed by locals, Marbury sang and danced with them and was invited to join the young athletes.
Marbury came to China in 2010 and has played nine seasons in the CBA. He is the first and the most famous foreign player in the league's history, and he eventually obtained a Chinese "green card" to gain permanent residency.
During the festivities, Marbury couldn't help but film a video with the crowd.
He said, "I'm very honored to be here, guys here have made a big name for themselves in China and all over the world. Their energy and excitement is different from that in America, since I've never played in front of that many people outside."