Global lens: Kung fu icon
Share - WeChat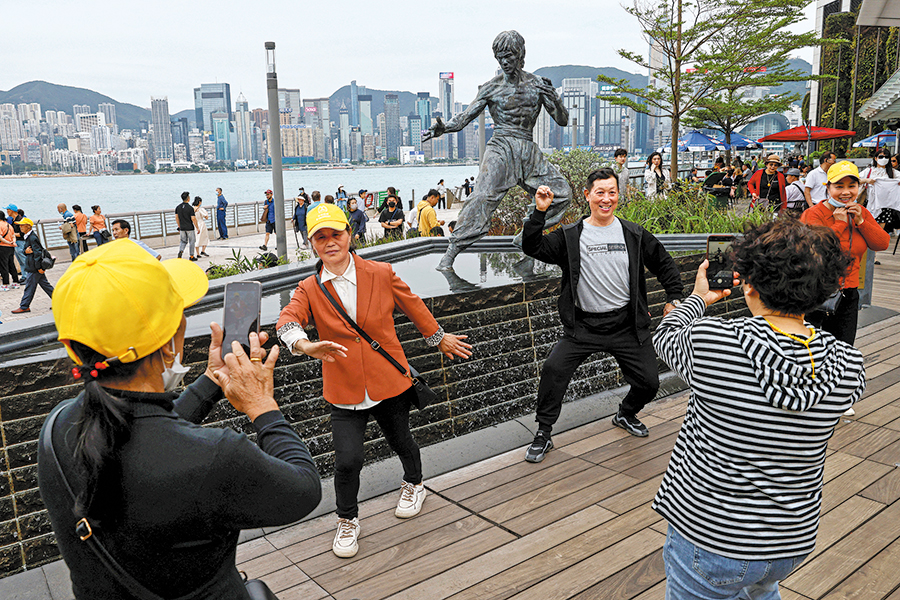 Bruce Lee's legacy still inspiring 50 years after his passing
The man, the myth, the legend. Bruce Lee was all of these things and more. On July 20, 1973, the world lost one of its most iconic and influential figures when Lee died suddenly at the age of 32. Yet, half a century later, his legacy lives on, larger than life and more resonant than ever.
Tourists flock to the Avenue of Stars at the Victoria Harbour waterfront in Tsim Sha Tsui, Hong Kong, a place of pilgrimage for Bruce Lee fans from around the world.
They pause at Lee's bronze statue to pay tribute to the martial arts master, often laying flowers at the base of the 2.5-meter-high sculpture that showcases Lee's classic Jeet Kune Do move, inspired by his final complete film, Enter the Dragon.