Chengdu facilities, services wow athletes, officials
Share - WeChat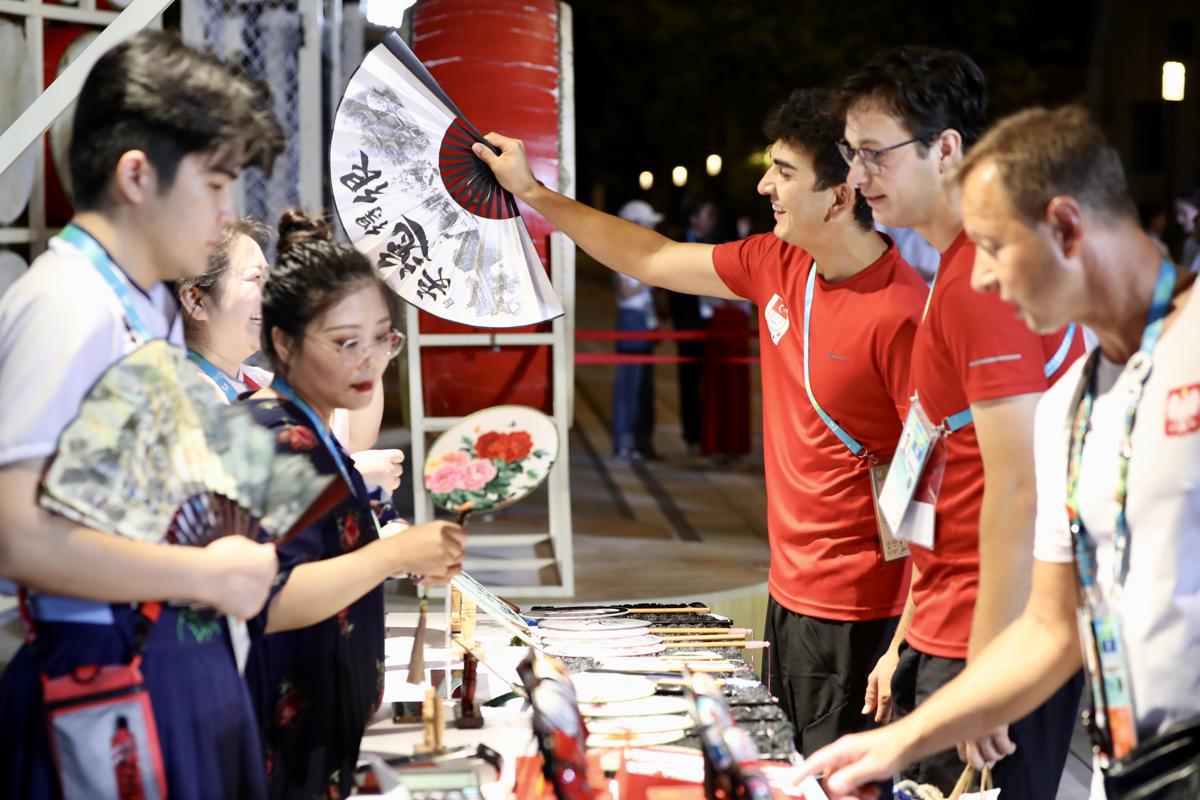 "Amazing" is the buzzword in Chengdu, Sichuan province, the venue for the FISU World University Games.
Athletes and officials participating in the biennial Summer Universiade, which opened on Friday, said they are deeply impressed by the games facilities in the provincial capital, and underlined that Chengdu has set the bar high for future hosts.
The organizing committee of the games has taken recommendations from all sides into consideration and made sincere efforts to include them in the preparations, which has set a perfect stage for athletes to shine on, Leonz Eder, acting president of the International University Sports Federation, said in an interview with China Daily.
A total of 6,500 athletes from 113 countries and regions are competing in 269 events across 18 sports at the Chengdu games, which will run until Aug 8. Thirteen new venues have been built for the competitions, while 36 existing ones have been upgraded and renovated to meet international standards.
Athletes echoed the FISU acting president and said that they were also touched by the warm welcome accorded to them.
Elavenil Valarivan from India, who won the women's 10-meter air rifle gold at Chengdu Shooting Sport School on Saturday, said the competition venue and its services are excellent. "What they have done here is so good, I mean, so much better than many of the places where I have competed before. ... I'm really happy to be in Chengdu," she said.
Brazilian basketball player Caio De Souza Pacheco said the smooth organization of the event is helping him focus on his game.
"I'm very happy to be here. We're very excited. ... What you guys have been doing in Chengdu, in China, has been amazing," Pacheco said.
Jonathan Larsen, coach of the German badminton team, said that all athletes received a warm welcome at the Shuangliu Sports Center Gymnasium. "The venue looks absolutely amazing. And we are looking forward to competing in it," Larsen said.
The badminton venue, which has a floor area of 14,626 square meters, boasts 14 courts and a warm-up area.
Sofus Rasmussen, head of the Norwegian delegation, said he is very impressed with how things have been organized. "From the moment we've arrived, we've been taken such good care of. ... Things have been handled very efficiently. I think this organizing committee has set the bar really high for the next committee."
Rasmussen said the opening ceremony on Friday was so splendid that it has been the most-discussed topic among athletes and officials over the weekend.
"It was incredible and nothing like (any ceremony) I've ever been to before. I was expecting it to be spectacular, but not on that level. And the audiences were fantastic. The athletes were so touched. For these young people, it was something they will never forget," he added.