Subways a safe and fast way to commute in cities
Share - WeChat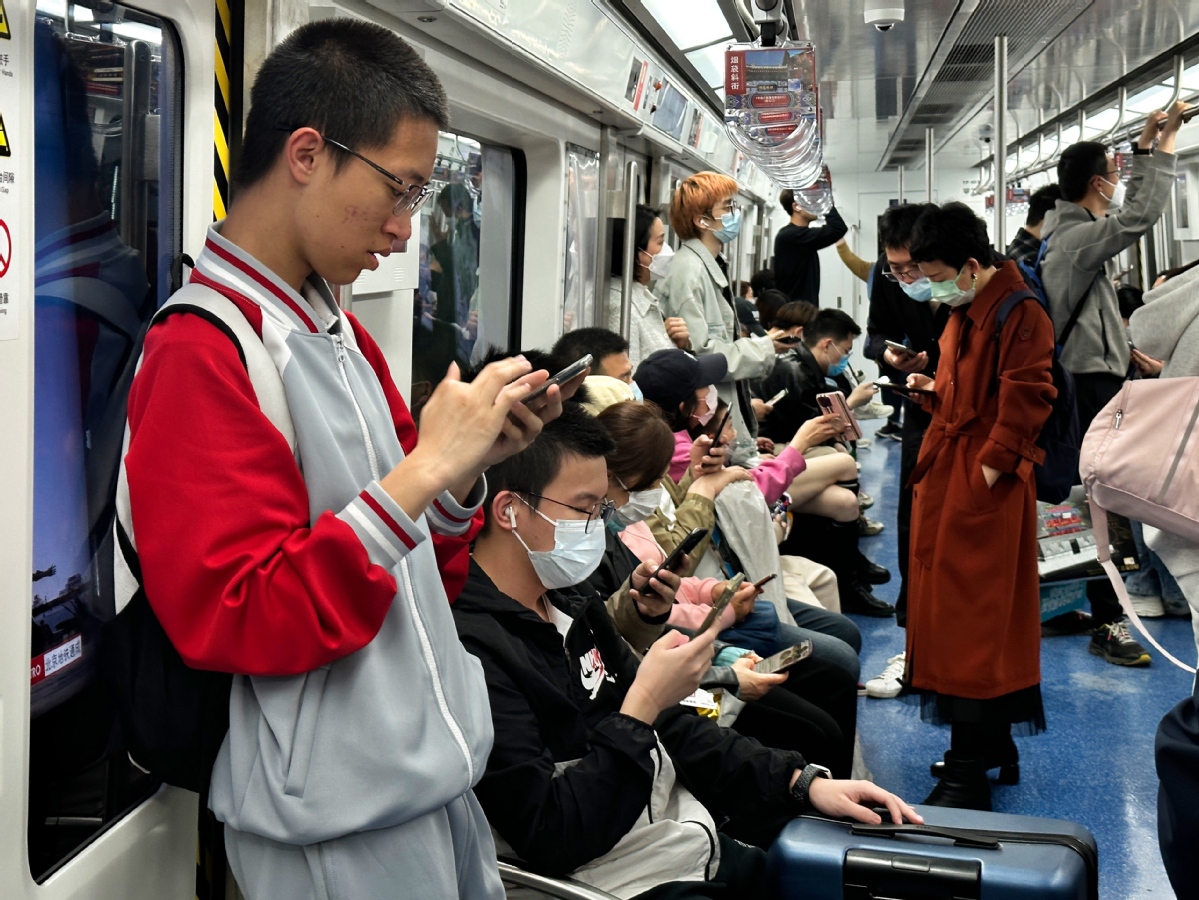 Editor's note: Subways or metros are one of the best ways to solve traffic congestion. The growing population and increasing number of motor vehicles have made building subways in cities essential, and many local governments have started subway construction, writes a veteran journalist with China Daily.
Visiting cities across China in recent years, I have found myself, more often than not, using the subway, instead of hailing a cab or taking a bus ride, to travel from one place to another. With high frequency, punctuality, fast speed and reasonable fair, subways have become the preferred mode of transport for both local commuters and tourists.
China did not have any subway until Beijing opened its first line in 1971 — nearly 110 years after the London Tube. The first subway in China, however, is believed to have been built more as an air-raid shelter than a mode of transport because until I came to work in Beijing in the early 1980s, there was little traffic on the capital's roads.
China made no significant progress in subway projects until the late 1990s when private cars began causing traffic jams and hundreds of millions of rural migrants settled down in cities. Since then, subway construction in China has been on the fast track of development.
Statistics show that by the end of last year, more than 50 Chinese cities had subways — with dozens more on the waiting list — covering a total length of more than 9,000 kilometers. Beijing and Shanghai, each having 900 km of subways, have been leading, interchangeably, the global subway network for the past decade. Chengdu, the capital of Sichuan province, epitomizes the development of subways in China. The host of the ongoing FISU World University Games (Universiade), Chengdu opened its first subway line in 2010. Today, it has 12 operational lines covering 500 km. Eight more lines are under construction in the city, better known for its cuisine and giant pandas.
The subways have enabled thousands of journalists covering the Universiade and the spectators attending it to explore the city, which boasts many historic sites and natural scenic spots. Those who have the Universiade's special ID card can use the subways and buses, and enter most scenic spots for free.
Although welcomed by the public, urban planners have been advising local authorities to launch new subway projects only when they are sure the projects will earn enough revenue. The central authorities have called off or delayed a few dozen subway projects — once about a decade ago when a local government debt exceeded the higher limit and recently after the huge funds were needed for preventing and controlling the spread of COVID-19.
The subway is a luxury to most city administrators because it requires years and huge investments to build. Even in a country which is known worldwide for its outstanding infrastructure projects, a subway line could take five to 10 years to build.
As for the funds needed to build a subway, it is believed that on average, 1 km of subway costs more than 600 million yuan ($83.96 million). In areas where geological conditions are not conducive to building a subway or where households or communities have to be relocated, the cost can be several times more.
When local governments with limited revenue spend tens of millions of yuan on subway construction, it means they will spend less on other public welfare projects, thus hurting the overall short-term interests of the people.
Therefore, to check the subway-construction rush, the central authorities have made it clear that cities with a population of less than 3 million people should not build subways, and there is no need to build a subway on routes where hourly one-way flow of commuters is less than 30,000.
The local governments have also been warned to take account of their finances because the cost of operating a subway could be high and the chances of earning profit from a new subway is very difficult in the foreseeable future. According to reports, only a handful of busy lines are making profit after operating for decades.
But despite all the restrictions, subways will keep developing thanks to the expansion of cities and China's rapid urbanization, because it is a luxury to be enjoyed by both commuters and tourists, like me.
The author is former deputy editor-in-chief of China Daily.
kangbing@chinadaily.com.cn
Most Viewed in 24 Hours
China Views