China beats Japan to take women's basketball gold
Share - WeChat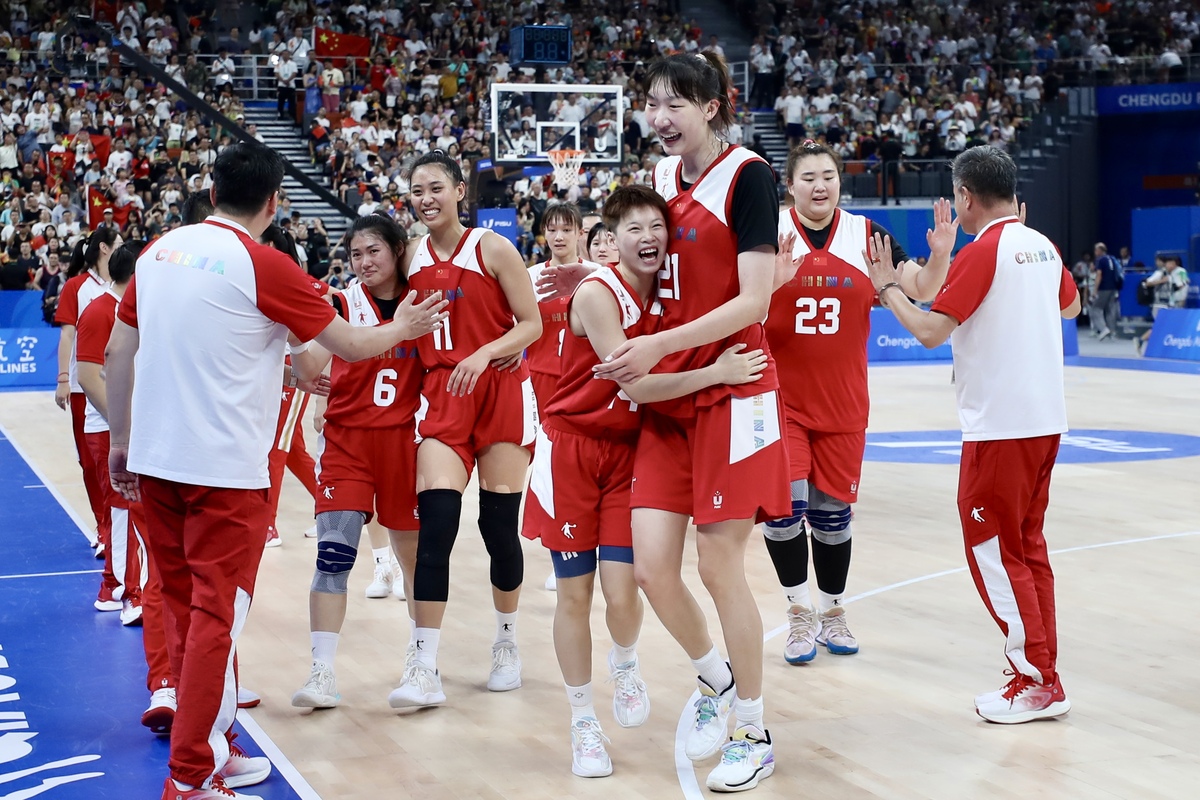 CHENGDU - China beat Japan 99-91 to take the women's basketball gold medal at the Chengdu Universiade here on Saturday, for its third crown of the kind.
Zhang Jingyi scored 21 points to lead China's box score, and Song Kexin added 20 points. Center Han Xu almost delivered a triple double of 18 points, 10 rebounds and nine assists.
For Japan, Maho Hayashi scored a team-high 14 points, and Miyu Okamoto added 13.
China dominated the game in the paint as they out-rebounded Japan 51-25, with the three centers having excellent games.
Tang Ziting hit three 3-pointers in the first quarter to give China an early lead, Liu Yutong, who stands 201cm tall, was lethal in the paint, and Han was more involved in China's ball rotation, with a couple of passes dished out by the 207cm axis being converted into points.