Unmasking the real aim of US sanctions against China
Share - WeChat Restrictions offer no real protection and damage bilateral relations, experts say
Editor's note: As the United States has been imposing economic sanctions and export controls of technology on China, this page analyzes its purpose and reviews some of its sanctions against China in recent years.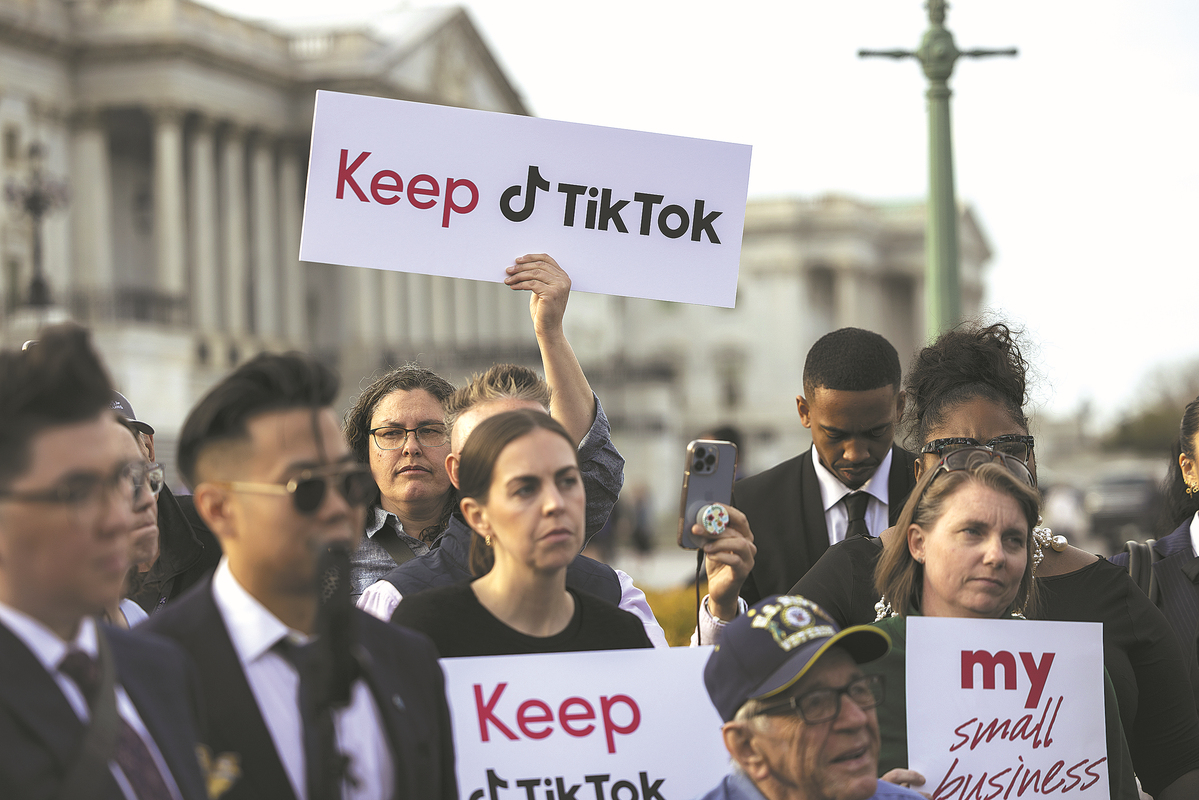 For several years the United States has imposed tariffs, sanctions and export controls on China, actions that have brought bilateral relations to their lowest point in decades.
Although the US has said the measures are for national security reasons, they can also be seen as part of an unfolding so-called Thucydides trap, laying the groundwork for a potential kinetic conflict.
The term Thucydides trap was popularized by a US political scientist, Graham Allison, to describe a tendency toward war when an emerging power threatens to displace an existing great power as a regional or international leading power.
Much of the more recent US focus has been on restricting the export of technology, such as semiconductors, which Washington argues China can convert to military use. However, these days many technologies can be used for both civilian and military purposes.
Two experts whom China Daily interviewed said the measures are being used to suppress China's economic advance under a catch-all claim of national security or military concerns.
Jack Midgley, principal of the global consultancy Midgley & Co in Washington, said: "Look at the whole body, the US economic measures directed at China, from the Huawei restrictions to the current outbound investment restrictions, the declared purpose is to protect American national security.
"That's the declared purpose. The challenge here is that we're trying to solve a complicated problem with simple measures."
Huawei Technologies Co Ltd, for its part, plans a full return to the 5G smartphone industry by the end of this year, research companies say, after a US ban on equipment sales decimated its consumer electronics business.
Huawei should be able to procure its own 5G chips domestically using its own advances in semiconductor design tools along with chipmaking from Semiconductor Manufacturing International Co, Reuters cited three third-party technology research companies covering China's smartphone sector as saying.
A return to the 5G phone market would mark a victory for Huawei, which for almost three years had been in survival mode. Huawei's consumer business revenue peaked at 483 billion yuan ($67 billion) in 2020, before falling by almost 50 percent a year later.
The Shenzhen-based company once vied with Apple and Samsung to be the world's top handset maker until US restrictions beginning in 2019 cut its access to chipmaking tools essential for producing its most advanced models.
Midgley said that 30 or 50 years ago military technology and civilian technology were easy to distinguish, so early national security protections by the US focused on strategic materials or the export of or investment in weapons manufacturing.
Over the past 20 years that has all changed.
"Now there's very little difference between advanced military technology and advanced civilian technology," he said, citing supercomputers, artificial intelligence and advanced sensors that can be used in both medical and military applications.
Communications systems, such as 5G networks and other advanced communications technologies, can be applied in military settings to help with command and control, he said.
"Or they can be used in civilian settings to help people live better. Military and civilian technologies have converged."
Something else that has changed is that China can now make many of those technologies itself. So when military and civilian technologies are the same, and where China has a strong established capability, using sanctions does not stop the Chinese side from advancing, he said.
"It doesn't give any real protection to the US. And it damages the political and economic relationship between the two countries."
The stated reason for sanctions is to protect US national security, he said.
"But that brush is so broad that it covers almost all (technologies)."