Global lens: Grass and games
Share - WeChat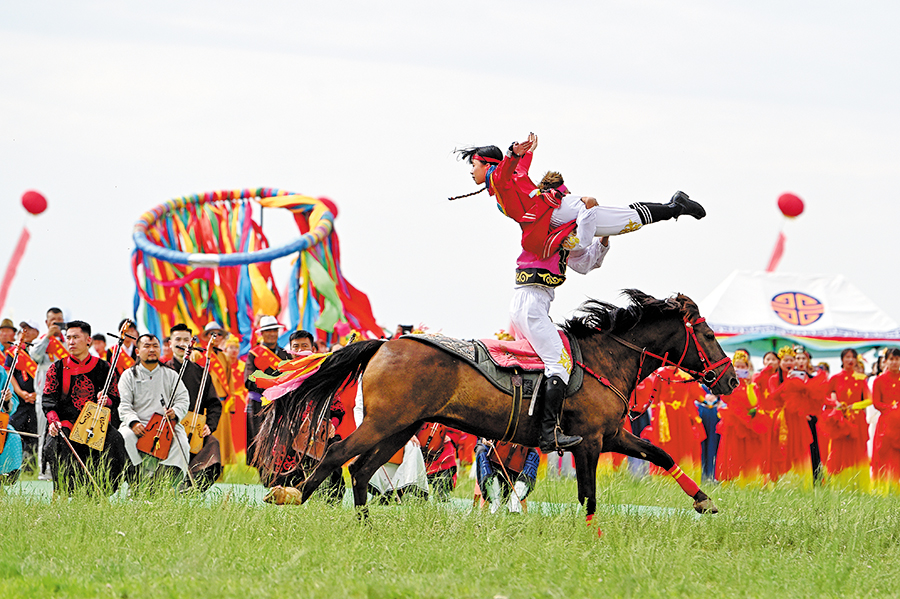 Ethnic Mongolian festivities draw revelers to the lush grasslands
Meeting ethnic Mongolian wrestler Urtnasan can be a daunting experience.
Urtnasan, 33, weighs 130 kilograms and towers over 1.8 meters, with thick, powerful limbs and a stout body frame to match. He started wrestling as a child, taking part in many competitions in his community in Ar Horqin of North China's Inner Mongolia autonomous region.
Urtnasan may seem all muscle to many people, but when asked about the most important factor behind besting his opponents, he said it is the mind that conquers all.
"Mental strength is what matters for us," he said. "The pressure of facing another wrestler who's out to get you can be immense, so staying cool and focused is always crucial."