Maui search teams sift through ashes as hundreds await fate of loved ones
Share - WeChat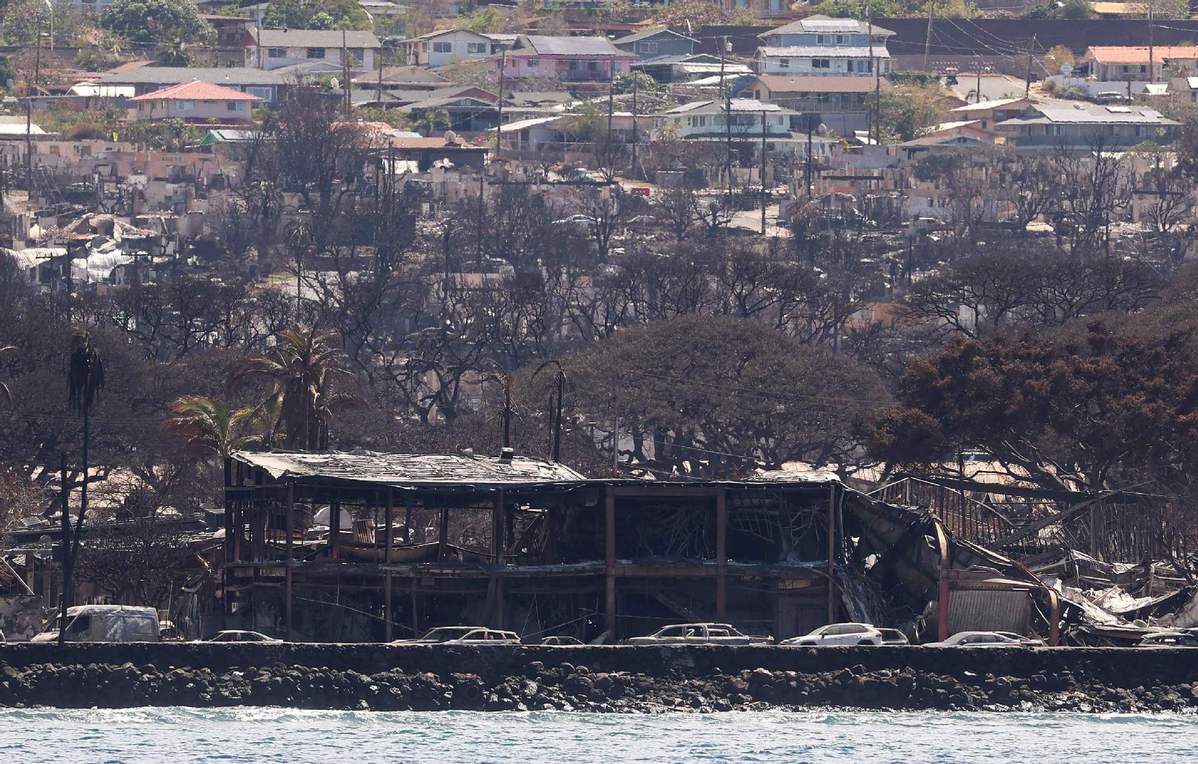 What we know so far
-- Hawaii governor says death toll now at 99 in the deadliest natural disaster in the state's history
-- The search for missing loved ones persists
-- At least 2,200 buildings are destroyed, 86 percent of them residential
-- Hawaii's main electric provider faces lawsuit in connection with wildfires
KAHULUI, Hawaii - Search teams on Monday resumed the painstaking, dangerous task of picking through the ashes of Lahaina for more victims of the Maui wildfires, with the death toll reaching 99 and hundreds of people still unaccounted for.
Nearly a week after the fast-moving fire leveled most of the historic resort town on Tuesday, many residents were still unable to return to the site of the fire because of the risks posed by possible hot spots and toxic fumes.
Officials have cautioned that identifying victims would be a grim and difficult task, because the fire burned so intensely that metal structures had melted.
At least 2,200 buildings were destroyed in the fire, 86 percent of them residential, Hawaii Governor Josh Green said in a video posted on social media on Monday. He later told a news conference the death toll had risen to 99, up from 96 earlier on Monday.
The blaze was the deadliest natural disaster in the state of Hawaii's history and the toll of 96 is the largest number of deaths from an American wildfire since 1918, when 453 people died in the Cloquet Fire in Minnesota.
"The area my home is in, they're still searching for bodies," said Chris Loeffler, 35, whose mother and relatives fled his childhood home last Tuesday when the flames reached a block and a half away. The wooden plantation-style home - most likely destroyed - had been in his family for five generations.
At a White House briefing on Monday, Federal Emergency Management Agency (FEMA) Administrator Deanne Criswell said more cadaver dogs were on their way to Lahaina, but that the search was "extremely hazardous" and would take time.