Japan starts releasing Fukushima nuke wastewater into ocean amid protest, opposition
Share - WeChat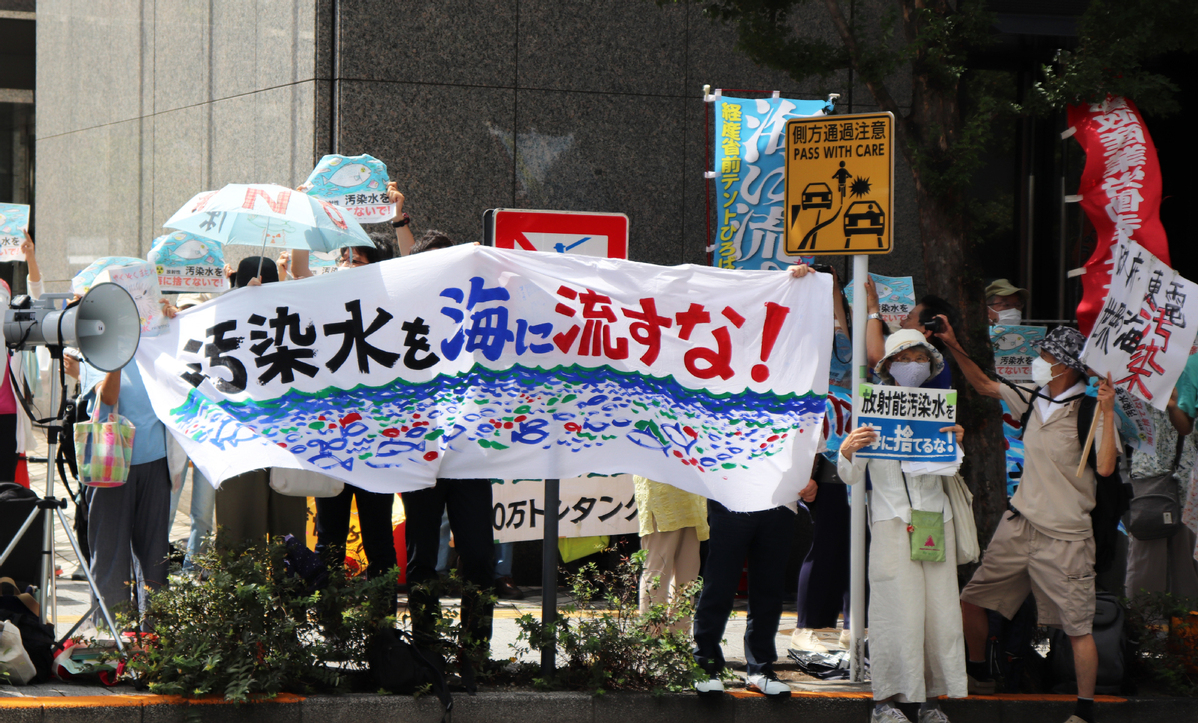 TOKYO -- Japan has started releasing nuclear-contaminated wastewater from the crippled Fukushima Daiichi Nuclear Power Plant into the Pacific Ocean on Thursday, while hundreds of Japanese gathered in central Tokyo to rally against the discharge plan.
Live video provided by the plant operator Tokyo Electric Power Company (TEPCO) showed that a staff member turned on a seawater pump at around 1:00 pm local time (0400 GMT), marking the beginning of the controversial ocean discharge, while concerns and opposition persisted among local fishermen as well as in neighboring countries and Pacific island countries.
The radioactive wastewater has been diluted as planned before being discharged via an underwater tunnel 1 km from the plant, according to TEPCO.
Under scorching heat, hundreds of Japanese from all across the country gathered in front of the TEPCO headquarters in central Tokyo on Thursday morning, demanding the Japanese government and TEPCO to stop the ocean release.
Protesters, holding banners and placards with drawings of marine products and Godzilla, chanted slogans of "No ocean discharge of Fukushima nuclear-tainted water" and "Stop polluting the sea with radioactive water."