Cycle club grows in tandem with burgeoning market
Share - WeChat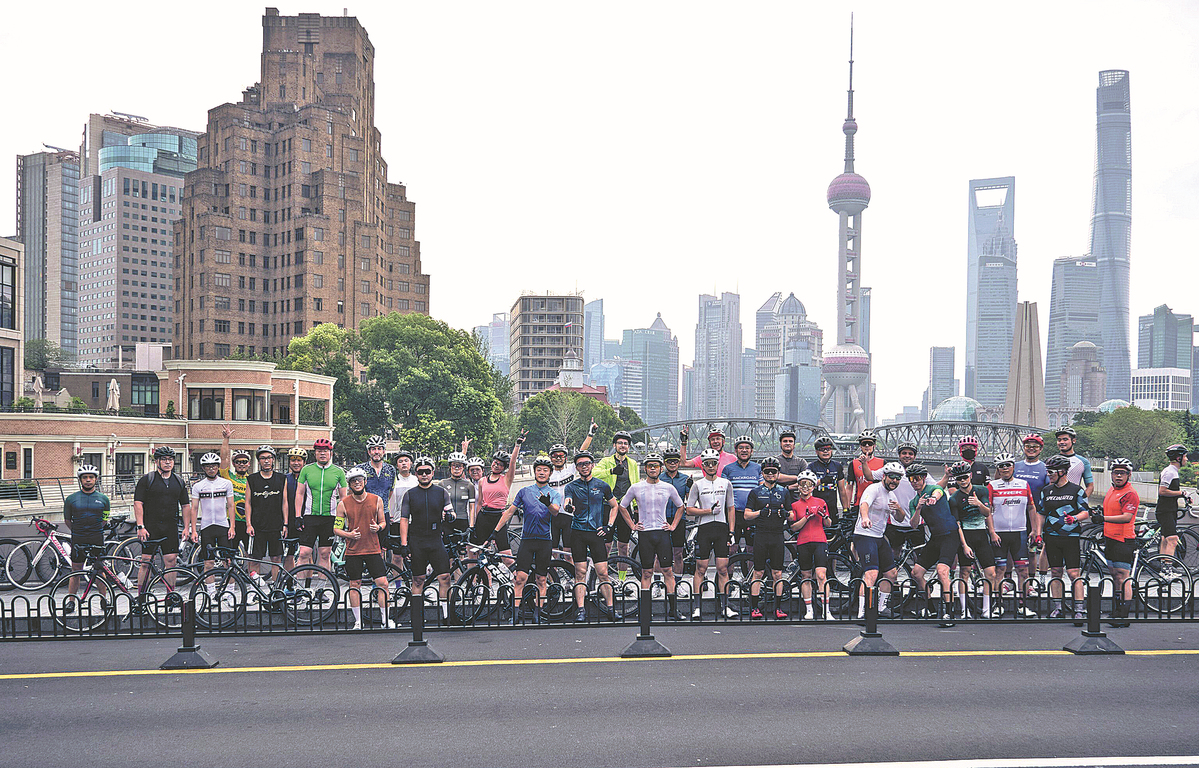 With membership numbers rising and a recently opened retail operation, the outfit is a new star in China's two-wheeled community. He Qi reports from Shanghai.
In addition to enabling more people to experience and enjoy cycling, the RideNow Cycle Club in Shanghai has a wider goal: to connect cycling enthusiasts around the world through its work.
Established in 2016, the RNCC has grown from a small group of expats into a major cycling community, echoing the changes in the national cycling market. As such, it is now considered to be one of the largest cycling communities in the country.
Its founder, Ken Goh, from Singapore, is widely regarded as the driving force behind the growing popularity of road cycling in Shanghai. He gets up at 4:30 am every day to lead his members in rides around the waking city.
"Cycling is my lifestyle now. I wake up every morning full of anticipation, knowing that everyone is waiting for me to lead that day's ride," the 45-year-old said.