New school creates benefits for transferred personnel
Share - WeChat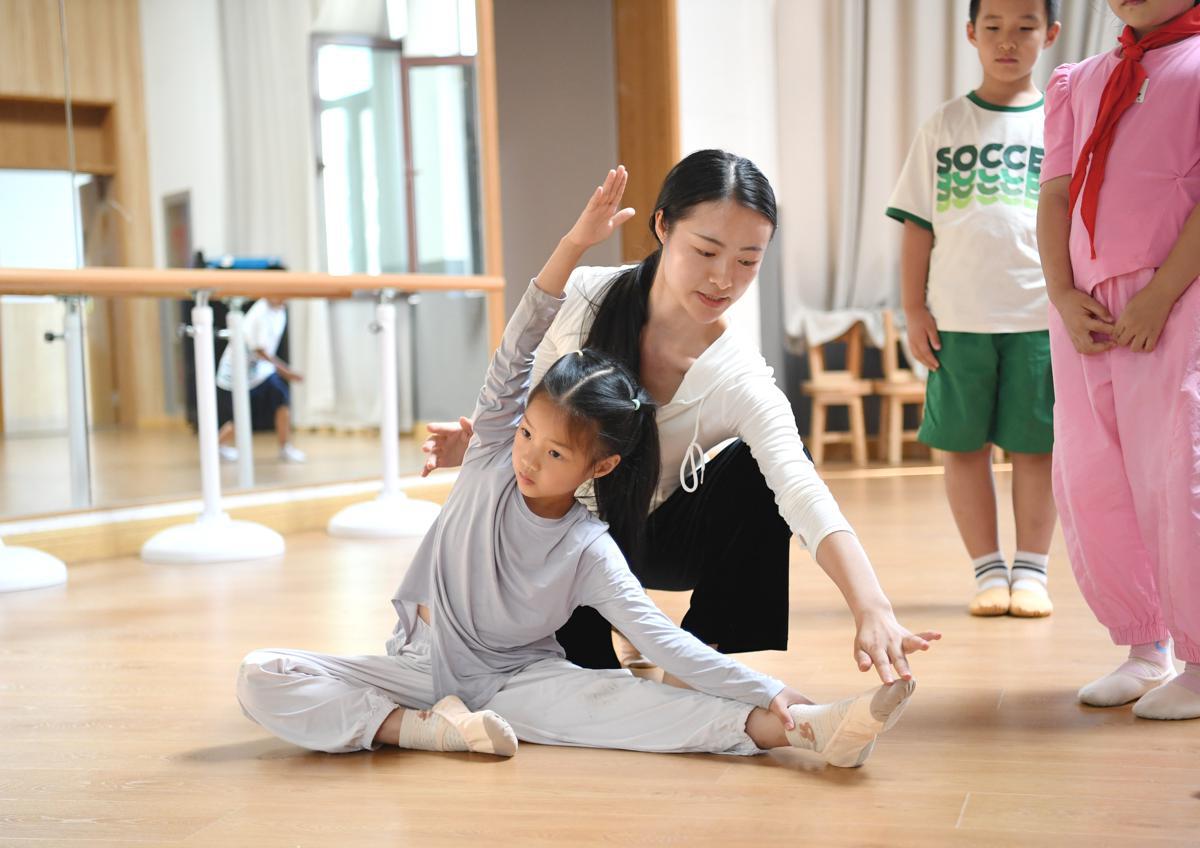 Xiong'an Shijia Hutong Primary School, which is supported by a Beijing-based counterpart in management and education, has played an important role in creating tangible benefits for personnel transferred to Xiong'an New Area, Hebei province.
The new school started operation earlier this month and has enrolled its first batch of 138 students for the autumn semester, with two classes of first graders and one class each for second to fifth grade.
Most of the students are children of employees from centrally administered State-owned enterprises and their subsidiaries that have been relocated from Beijing to the new area, according to Hua Guohui, assistant to the school's president.
"We will provide high-quality education for the kids," Hua said, adding that the books they use, the school's education and management are in line with those in the Beijing-based Shijia Hutong Primary School in Dongcheng district, which was entrusted by the new area's administrative committee with the school's operation and education.
The school in Xiong'an has a capacity to hold and educate 840 students, with each grade, from one to six, owning four classes and each class having 35 students, according to Hua.
"We will add classes according to increasing needs when more transferred employees come here," he said.